As the weather gets warmer and more businesses open up, we are seeing the return of weddings and bookings, and many are starting to hit the road for a summer vacation. Whether you're traveling for work or for pleasure, we've curated some of our favorite mini and travel sized beauty essentials to keep you looking fabulous wherever you are.
---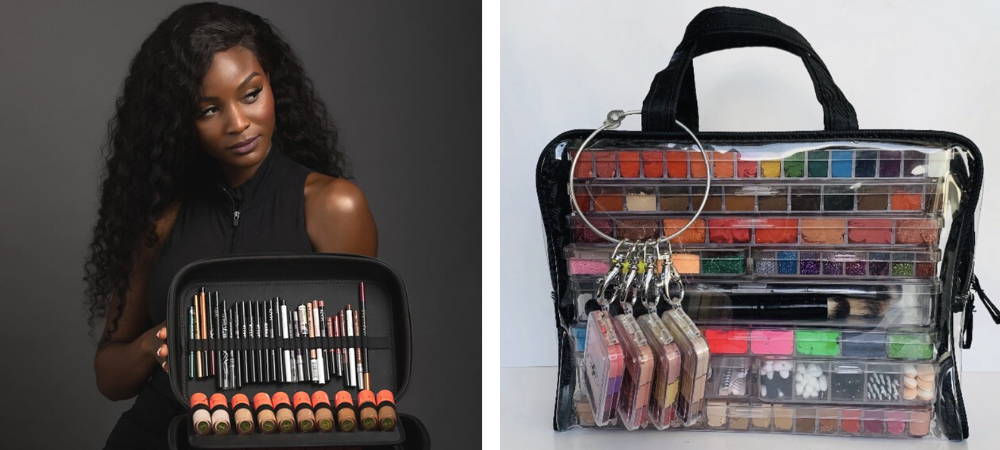 If you're looking to trim down your travel bag, makeup tools are a great place to start. Tools can be some of the hardest items to downsize, but luckily, we have tons of miniature options that pack a punch without packing extra weight in your carry-on.
The Jenny Patinkin Luxury Vegan Petites Brush Set is a 4-piece set of palm-sized vegan makeup brushes in a convenient petite brush case. It includes two face brushes and two eye brushes, all with full-sized brush heads, for flawless application without the extra bulk. If you're ready to wipe the day off, The Makeup Eraser "Giving Me Butterflies" 7-Day Set is perfect. Their best-selling reusable makeup wipe comes in a miniature version, and this 7-day set allows you to pack exactly enough for your trip so you can spot clean your brushes or remove makeup with ease.
FOR PROS:
For our pros on the go, the Esum Brush Book is a compact travel solution for those wanting to stay organized while on the road or on set. The elastic pocket on the right side is perfect for all of your brushes, and the clear, covered pocket on the left houses anything else you need to perfect your clients. If you need more space, the LippieBook Baby Pro is ideal for those that want to carry more with them without travelling with their entire kit. The LippieBook can hold 92 lipsticks and 27 lip pencils or eyeliners.
Vueset has always been a pro essential, but their newest mini-sized palettes can create almost-pocket-sized palettes that save even more space in your kit. They even offer a key ring, so you can hang your custom palette on the strap of a bag to free up more room!
---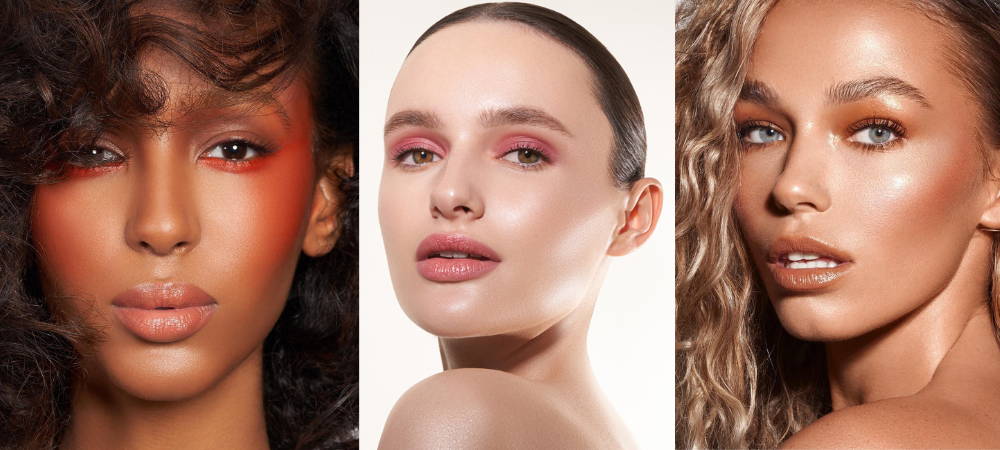 Using a multi-purpose is a great way to slim down your makeup bag while still achieving a flawless look.
The Jillian Dempsey Cheek Tint is a cult favorite, formulated with bamboo stem extract to help moisturize and provide a protective skin barrier. It's available in six versatile shades perfect for lips or cheeks. The Danessa Myricks Colorfix is another makeup artist staple — it's a do-it-all workhorse that can be used in virtually every step of makeup application for a completely customized look. Choose from dozens of different colors and finishes, including matte, cream, glaze, and foil.
---
Skincare Tools for On The Go
Even if you're on the go, it's easy to enjoy a quick self-care moment or to treat your client with these space-saving skincare tools.
If your plans have you jet-setting across time zones, even the most seasoned travelers can experience more skincare woes than normal. The NuFACE FIX can instantly help feather away the look of fine lines and wrinkles around the eyes, mouth, and forehead with a gentle microcurrent. Don't forget to use the included NuFACE Fix Line Serum, as it is essential in allowing the microcurrent to effectively reduce signs of aging, to restore hydration, and to enhance a flawless makeup application. The FIX is just slightly larger than the average-sized tube of mascara and perfect for a luxury skincare moment in the sky, the hotel, or on set, and it is easily recharged with a USB cord.
If your usual routine calls for a facial rolling session, the pocket-sized Petite Jenny Patinkin Rose on Rose Face Roller is ideal for your travel skincare ritual. This palm-sized yet powerful tool measures just 3.25 inches in length and can target smaller areas such as the eyes and mouth. It even comes with its own luxury vegan croc-embossed pouch in matte pink with a rose gold zipper making it an adorable – and indispensable – tool in your kit.
---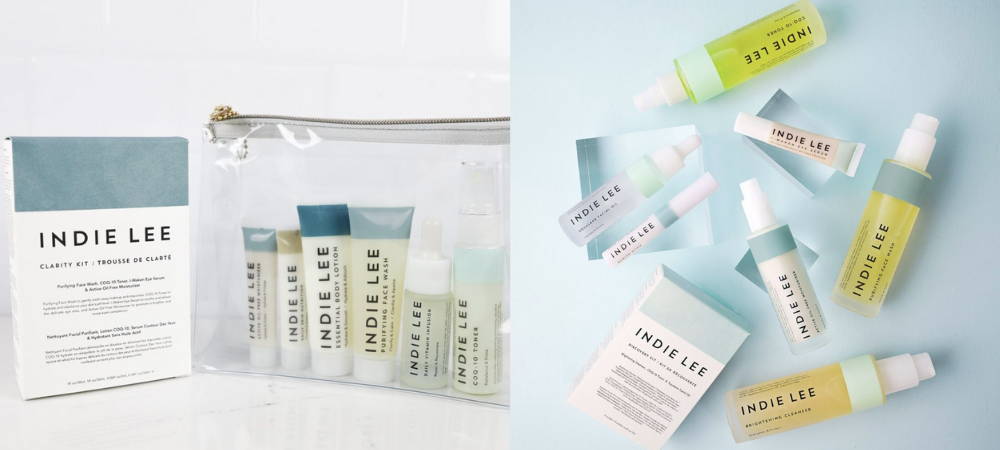 Just because you're taking a few days off doesn't mean your skin can. You'll likely want to keep up your skincare regime while away, and these adorable travel sizes make it easy (and TSA approved!)
To refresh a dull complexion after a long day of travel or work, indulge in the GlamGlow BrightMud Dual Action Exfoliating Treatment. This compact 15g bottle defeats dull skin in 20 minutes with AHA, BHA, and microfine pumice that help whisk away impurities and leave your skin soft, supple, and glowing.
The NuFace Prep N Glow Cleansing & Exfoliating Cloths are one of our favorites for cleansing away from home. Available in a 5 pack or 20 pack, these dual-sided cloths remove makeup, dirt, and oil with soft spunlace while the polishing micro-dots provide gentle exfoliation to brighten skin. They're perfect to refresh or prep for makeup application, and they're individually wrapped, making them easy to use and pack without fear of having a whole pack dry out!
Your favorite skincare products can be difficult to find in convenient travel sizes — luckily, Indie Lee has perfectly curated kits! If you're new to the brand, pick up a discovery set to get the best value for your money, or scoop up your holy grail favorites in a mini size. The best-selling Squalane Oil — many MUAs' secret to creating a glowing complexion — is available in a 10ml travel size. Their Banish Stick is also a travel favorite, as it's created to be a super compact, fast-acting treatment for pesky blemishes.
---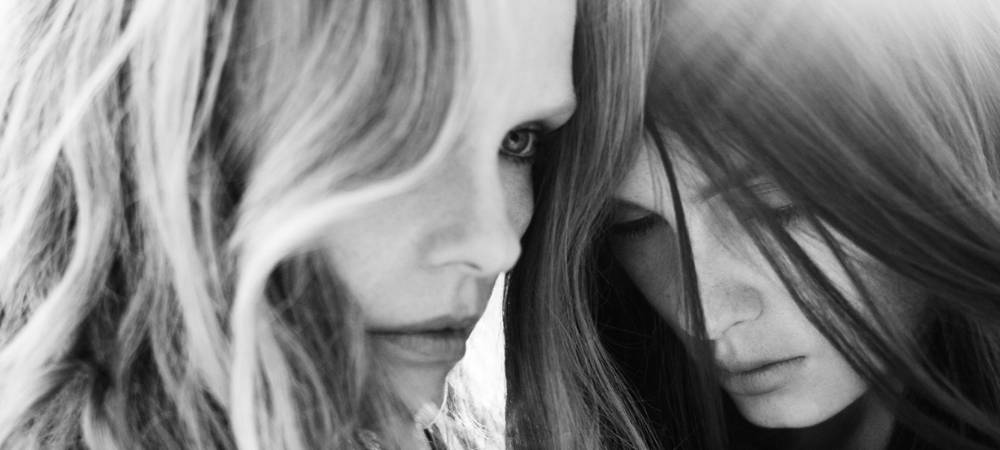 You can have camera ready hair no matter where your travels take you. If you need to look refreshed but have no time for a shower, we love the Sachajuan Dry Powder Shampoo. Brunettes can even enjoy the Sachajuan Dark Dry Powder Shampoo in a travel size; no one has time to worry about dry shampoo white cast while on the go!
All of our Oribe favorites are also available in minis. The Oribe Beautiful Color Travel Set is the perfect all-in-one if you have color-treated hair, with a travel size shampoo and conditioner specially formulated for preserving vibrant color.
If your destination is notorious for dry weather or you need a quick way to smooth your client's hair for their next event, the Oribe Gold Nourishing Lust Hair Oil will help tame your locks and add high shine while hydrating. If your main concern is humidity, the Oribe Impermeable Anti-Humidity Spray comes in a 75mL travel size. It's a Miami-tested anti-humidity shield that will help prevent frizz, protect sleek blowouts, and protect curls.