Now that we've discussed how to prep your body and hair for the warmer season, it's time to discuss one of the most popular topics our Beauty Advisors are asked about this time of the year: how to keep your makeup in place when it's hot and humid.
Whether you're a makeup artist in need of heat and sweat-proof additions to your kit or a beauty lover looking for insider tips, we've got you covered! It's time to discuss our must-haves for the season ahead.
---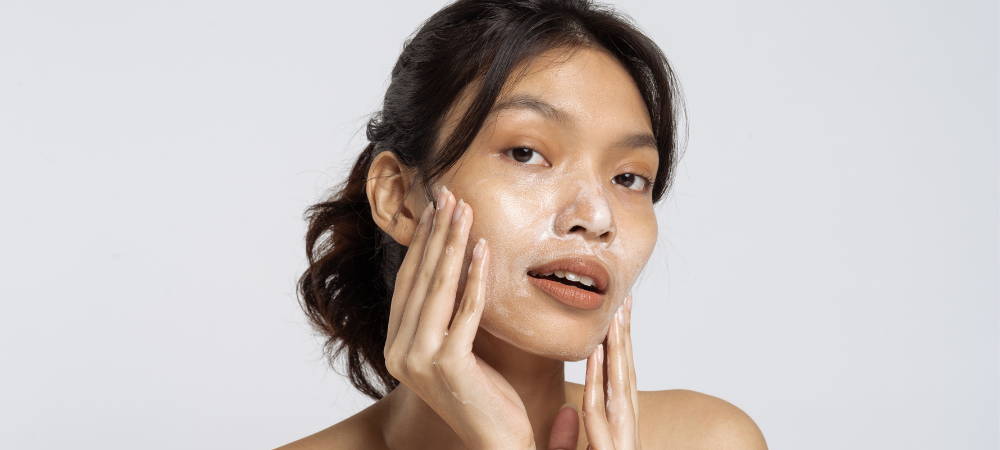 Exfoliating, Cleansing, and Moisturizing
Odds are, most of us will experience some sort of skin changes during the warmer months. Normal skin may lean toward oily. Dry skin may not respond the same way to skincare products as it did during the colder months. However, a few small tweaks to how you prep the skin can make this transition easier for you and your clients!
Cleansing and Exfoliating:
Even those with the best complexions can have sensitivity, dry patches, redness, or irritation this time of the year. Adding a gentle exfoliator, brightening cleanser, or soothing mask to your kit will ensure you're prepared to counteract any of these warm-weather woes and give your client the extra TLC their skin needs before moving on to the next step. If they are experiencing dry patches, use a cleansing balm to infuse extra moisture into the skin.
Consider using a non-physical exfoliator on clients with irritated skin. Physical exfoliators rely on textured granules to scrub away impurities. Selecting a cleanser like Koh Gen Do Soft Gommage Gel that relies on fruit enzymes to gently lift away dull dry skin will allow you to exfoliate with light wiping motions instead of applying more pressure to buff and polish the skin. Lightweight and alcohol-free, the Soft Gommage Gel also restores balance with T3 Oil to replenish skin with protective moisture and contains the same herbal spa water found in their other skincare items. The result? Instant brightening and long-term benefits through a nourishing blend of mineral water and six herbal extracts.
Before Moisturizing:
Once the skin is properly cleansed, it's time to get ready for moisturizer. A toner like Indie Lee CoQ-10 Toner will help calm the skin with ingredients including chamomile and cucumber while also providing clarity with papaya, aloe, and sage. This alcohol and fragrance-free toner is formulated for all skin types and comes in a convenient kit-friendly spray bottle or a bigger size for personal use and refills.
If your client is suffering from maskne, consider using the Skindinavia Maskne Control Spray to help keep the skin calm throughout the day. It helps preserve your skin and maintains balance while it endures time spent behind a mask. Ingredients including willow bark, black currant, and raspberry leaves help prevent oil production and have anti-inflammatory properties to keep skin problems associated with mask-wearing at bay.
---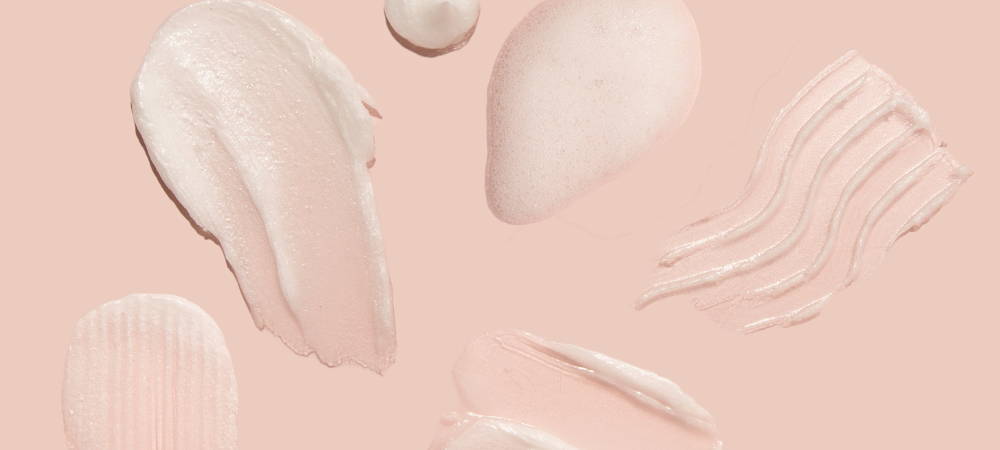 Moisturizing & Priming
When it comes to skin prep, do not take shortcuts with these steps. Selecting the right moisturizer and primer will make the biggest difference for both the application and longevity of the makeup.
Moisturizing:
Now that the skin is freshly cleansed, it's time to moisturize! If your client is experiencing redness or irritation, try a moisturizer geared toward calming sensitive and stressed-out skin like FITISH Beauty Dewing It Moisturizer, a botanically-based moisturizer that can aid in reducing redness. If you're like many other pros and love using Embryolisse Lait Creme Concentre to moisturize and prime, try substituting with Lait Creme Sensitive.
Priming:
A popular pick for makeup artists is Embryolisse Emulsion, a multi-purpose primer that hydrates and tones the skin while absorbing excess oil and shine. If you're looking for a primer to help color correct or to brighten the complexion, try the Make Up For Ever Step 1 Primers. The Step 1 Fresh Brightening Primer instantly illuminates dull skin and levels out an uneven skin tone for a brightened complexion with a fresh, healthy glow.
Extra Prep for Oily Skin and All-Day Events:
Thankfully, there are products designed to delay oil and sweat production. For clients that will be under hot studio lights or outdoors in warm or humid weather, use a product like Alcone Stop the Sweat or Mehron Skin Prep Pro before applying makeup to prevent perspiration. They act like an antiperspirant for the face and will not disturb the makeup you add on top of it.
PRO Tip: Start with a freshly cleansed face (for extra dry skin, use a cleansing balm) and lightly moisturize before applying the product to a cotton ball or cotton round. Apply a thin layer, as you would with toner, in the areas prone to sweating like the t-zone or the entire face if they have extremely oily skin. Allow it to dry completely before applying makeup.
---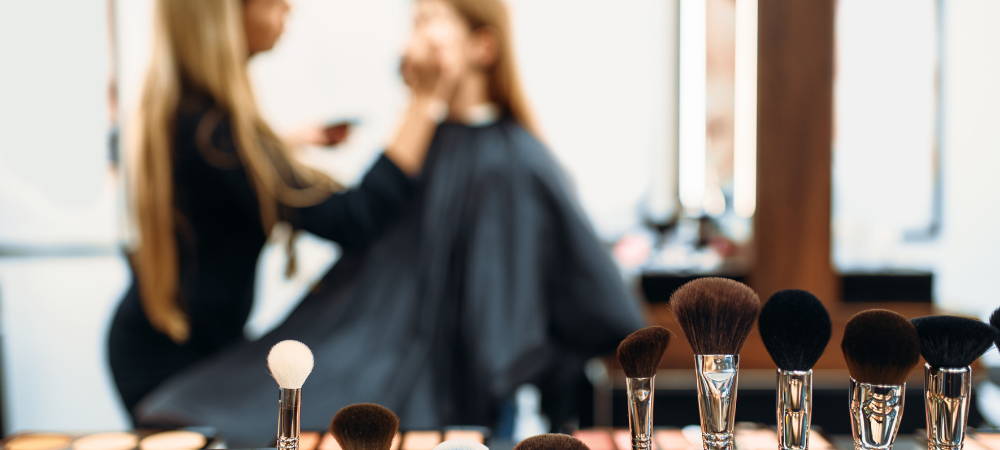 When it comes to powder, the iconic Ben Nye Luxury Powders and RCMA No Color Powder are perfect year-round. For oily skin or all-day-long shoots, consider an oil-controlling powder like Kett Setting Powder, Kryolan Anti-Shine, or the Danessa Myricks Evolution Powders.  
If your client has dry skin or mature skin, consider a powder infused with hyaluronic acid including the By Terry Hydra Powders or Koh Gen Do Maifanshi Natural Lighting Powder. The Natural Lighting Powder is finely-milled with a soft pearl finish that smooths the skin and gives a velvety appearance, while the Hydra Powders are available in a range of shades to perfectly set, smooth, and blur any complexion.
Setting Spray:
To lock everything in place and to prevent warm weather from wearing away your work, we recommend using a setting spray. If you need help selecting the right sealer, be sure to read our All About Setting Sprays blog series. For the summer time, we love Skindinavia setting sprays. Innovators in the setting spray game, they're a must-have to prevent a summer makeup meltdown because they contain a proprietary blend of ingredients that help to provide a cooling sensation to the skin for up to 16 hours. They have three formulas to provide long-lasting looks including oil-control, a bridal formula with a satin finish, and their iconic original formula for a natural matte look.
If you prefer a dewier finish, try Danessa Myricks Dewy Forever Mist. This brand new ultra-hydrating formula locks in makeup while keeping you feeling refreshed with Danessa Myricks' Hyaluronic Hydrating Complex, a unique blend of ingredients that provide hydration to the skin while keeping makeup in place.
Touch-ups:
For touch-ups throughout the day, keep a simple to use product like Mehron Touch-Up Matte Finishing Anti-Shine Gel in your kit for easy and quick fixes. Simply dab a small amount onto shiny areas throughout the day for instant mattifying effects. If you prefer a pressed powder on-the-go, set with the By Terry Hyaluronic Pressed Hydra-Powder for a flawless matte finish that's never drying or RCMA No Color Powder, an industry favorite in compact form. To help prevent any additional makeup or powder from appearing heavy or powdery, lightly spritz with a refreshing spray like the Koh Gen Do Herbal Spa Mist to restore a skin-like and natural appearance.