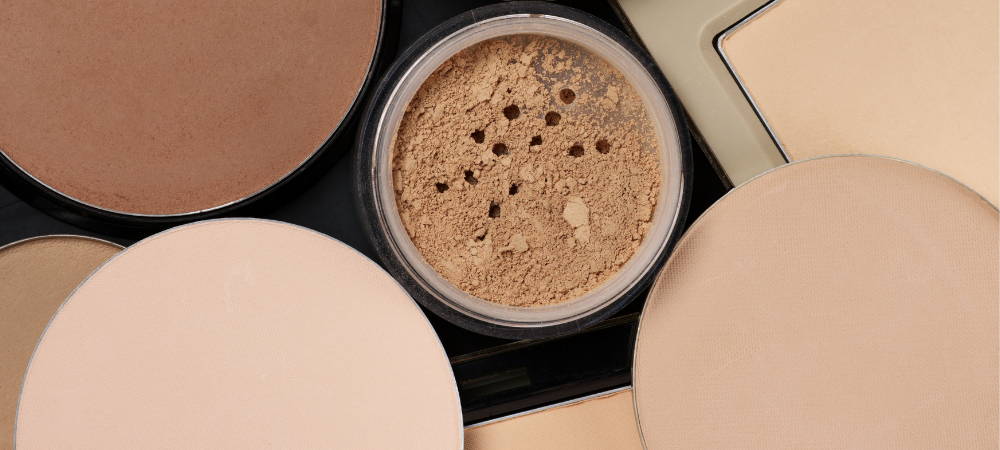 Unless you're a professional makeup artist, it can be a little daunting to select the perfect powder. That's why we worked with our Beauty Advisors to create a blog to explain the differences between the most popular powder types and to share a few tips and tricks to make sure your makeup stays Camera Ready all day long.
---
The Different Types of Powder
So many specific ways to use different powders to enhance your makeup, so little time! Chances are you've at least used a setting powder before, but what other types of powder are there, and what are the benefits of each?
In this blog, we'll be talking about the following:
Loose Powder versus Pressed Powder
Under-eye Powder
Blurring Powder
Setting Powder versus Finishing Powder
---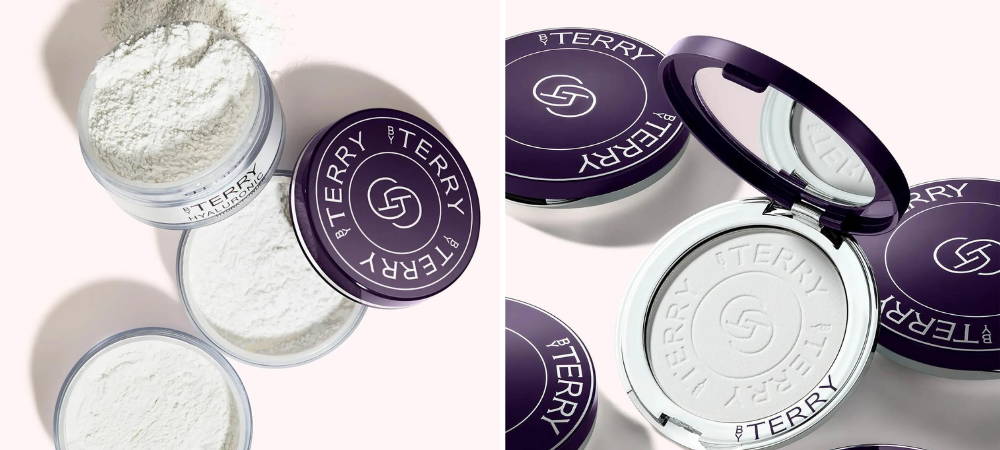 Loose Powder versus Pressed Powder

The Benefits of Loose Powder

Loose powder has been a beauty staple for decades, in fact, it's the most commonly used powder and has been around since the early 1900s. While they originated to keep a flawless matte look, quite a few different spins on the classic loose powder have developed.
Loose powder is commonly used to set your makeup and is especially used under the eyes and in tandem with contour under and above the cheekbones. Wherever you've applied the powder will look matte, smooth and bright.
When applying the loose powder, it helps to have a small powder puff or makeup sponge that you lightly dip in the jar. After applying your concealer you will use your puff or sponge and pack in — or "beat" — the loose powder on those areas you want set, mattified and brightened. Using a dabbing motion rather than wiping it on your face will help maintain the integrity of the makeup underneath!
To make sure it's even, take a medium to large makeup brush and buff in your powder using a circular motion and make sure it's blended with your foundation, contour and blush.
Three of our best selling powders that are available in both a pressed and loose version include RCMA No Color Powder & Premiere Powder, Ben Nye Luxury Powder, and By Terry powders.
---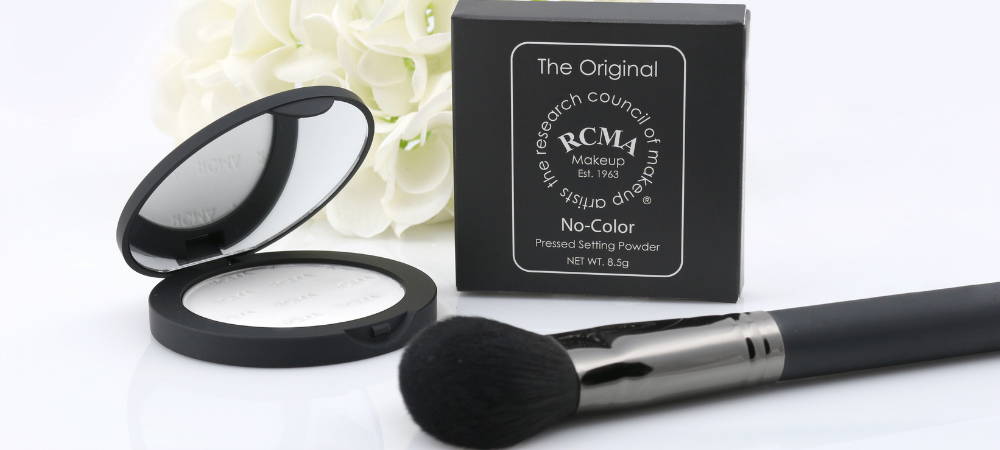 The Benefits of Pressed Powders

We love a good compact pressed powder, as they're easy to take with you on the road or keep in the purse for a quick fix, and are much more mess-free than a loose powder.
Pressed powders are best at removing shine and blotting oil from the skin for midday touchups , which can happen after wearing your makeup for a few hours. These powders are very sheer and are definitely not made for full coverage — they are typically best for quick touch-ups.
Most pressed powders come with a sponge or puff in the compact. Either can make it easy to quickly apply all over the face or as needed to reduce shine until your makeup looks fresh again.
---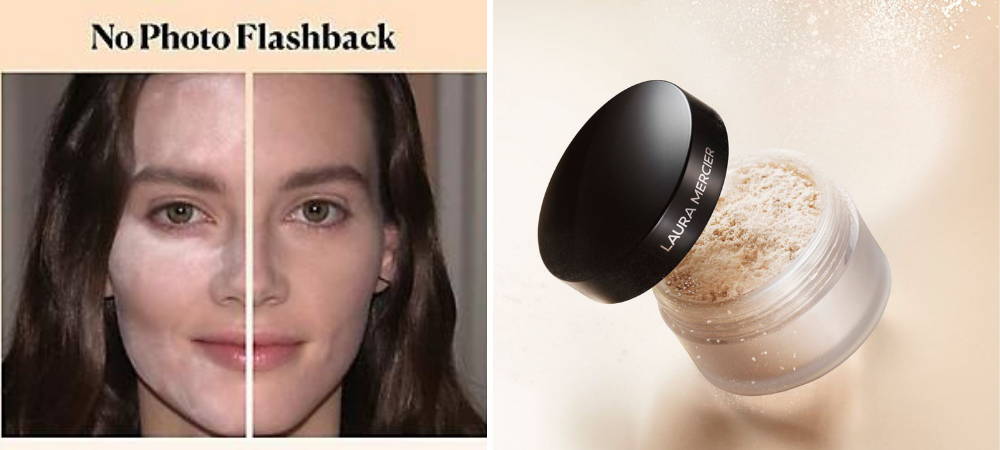 The Different Types of Powder

What if we told you that you could achieve the "filtered" look in real life with the help of one magical powder? Well, let us introduce you to blurring powder!
Blurring powders are super lightweight and are made to "blur" out the skin's imperfections giving your skin that photoshop effect. They also usually leave the skin looking flawless. These powders come in both loose and pressed forms and are made to spot treat whereas mattifying loose powders are made for all over setting.
It is best to use a blurring powder after covering a blemish or mark on the face. Make sure to use a small, dense makeup brush or dry makeup sponge to use to set the powder on the areas you need coverage.
A powder like Make Up For Ever Ultra HD Matte Setting Powder is a micro-fine, lightweight power that blurs skin by minimizing the appearance of pores, and sets the makeup with this anti-shine powder. It is perfect for oily and combination skin types. The Laura Mercier Translucent Loose Setting Powder is a cult favorite for its instant blurring effect without any flashback. To create an instant blurring effect using these powders, we recommend using a velour powder puff to apply. Folding the velour puff in half and using a "press and roll" motion will ensure you do not move the makeup underneath nor apply too much powder.
True to the name, foundation powder is meant to build full coverage like a liquid or cream foundation would. This powder is extremely multifunctional as it can be used for bronzing, contouring and full-coverage foundation. You can also use it on top of your liquid foundation to give it that extra coverage — just make sure to get it true to your shade! Foundation powder usually comes in a pressed formula and is definitely not for matifying or setting like other powders.
To apply foundation powder, you will want to use a face sponge or beauty blender to build the powder on depending on the type of coverage you are looking for.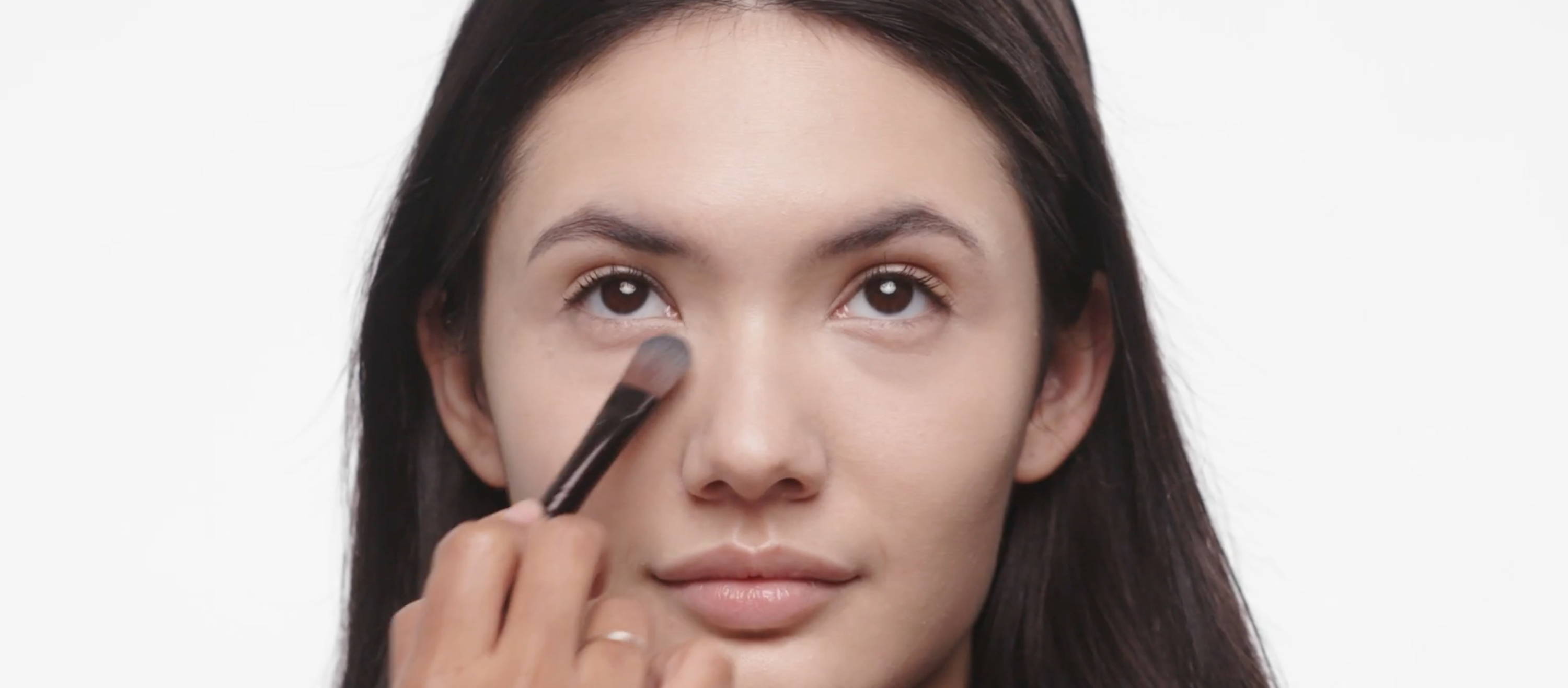 Under-eye powders are not only magical but are specifically made to help cover even the deepest, darkest under-eye bags. They usually come in small jars and three different colors to help with discoloration around the eyes. These powders can come in loose or pressed form and are meant to disappear upon application. Green tones help with redness, while peach tones aid dark circles, and yellow tones help cancel out purple discoloration and dullness.
After you apply your concealer is when you come in with the under eye powder of your choice. You can use a sponge or an eyeshadow brush to blend. Lightly load your under eye powder and tap it into place under the eyes.
Laura Mercier offers an under-eye powders in both a loose powder and pressed powder form. Laura Mercier Secret Brightening Powder For Under Eyes is a weightless powder to set under-eye concealer, brightens the look of dark circles, and diminishes signs of visible fine lines. The micronized pigments won't settle into fine lines or accentuate shadows. Secret Blurring Powder for Under Eyes is a pressed, transparent, weightless powder to set under-eye concealer and blur the look of fine lines. This powder will also contain micronized pigments that won't settle into fine lines or look cakey around the eye area. This powder will also give a sheer hint of coverage. Both formulas are translucent but come in two shades, designed to work on any skin tone to brighten tired eyes
---
The Difference Between Setting Powder and Finishing Powder

The fine line between finishing powder and setting powder is often blurred (see what we did there). The industry now seems to market these products as one and the same, making the actual uses and benefits of each unclear. If you're feeling confused and unsure of which powder is right for you, we're here for you.
We're breaking down the differences between the two so you can feel more comfortable and educated before making a purchase.
Setting powder is exactly what the name says. It is a powder that is designed to "set" or hold foundation and other complexion products in place. They prevent base makeup from rubbing off and reduce shine for a long-lasting, flawless complexion. Available in two common forms – loose and pressed – setting powders can be translucent or slightly tinted to match skin tone.
Choosing the best form of setting powder is purely a matter of preference. Pressed powders are semi-solid, easy to use, and great for taking on the go. Loose powders are finer in consistency and don't transport well because they can be messy, but they offer great lightweight coverage and work well for those prone to oily skin or who prefer wearing liquid foundations.  
Setting powder also serves as the perfect weapon against excess oil buildup, so it's great to have on hand to knock down shine.  
For those in search of a more sheer look, apply setting powder in place of foundation for lightweight, natural coverage. If you or your client are prone to getting extra oily throughout the day, you can even mix a small amount of powder into your foundation or apply a thin layer of it before applying foundation. Just make sure you're properly cleansing, toning, and prepping your skin before using this trick.
Here are the top three setting powders, as voted by our Pro Artist community:

RCMA No Color Powder

:

Loved amongst celebrities and makeup artists, this beauty favorite sets foundation without changing the color. The formula delivers a smooth translucent veil without adding unwanted texture or creating a "caked on" look. Disappears for a completely invisible hold and keeps shine at bay.
Ben Nye Neutral Set

:

This colorless powder formula blends with every skin tone without diminishing the complexion's natural glow. Ben Nye's only non-translucent powder that contains a bright white pigment good for very fair shades. Controls perspiration for high energy performers. For a lightly tinted option, opt for one of Ben Nye's Luxury Powders including the cult favorite Banana Powder.
Danessa Myricks Evolution Powder

:

Provides a silky smooth, invisible finish. This light-diffusing weightless translucent powder can be used over and under foundation. Mimics perfect skin with professionally tested, vegan and cruelty-free ingredients. Also available in four tinted shades to match fair to deep skin tones.
---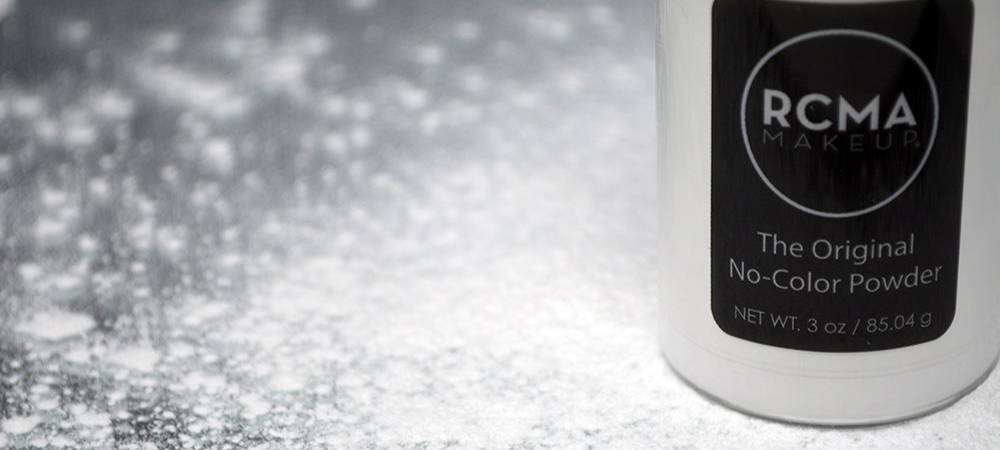 As the name suggests, finishing powders are designed for use after a makeup look is complete. From a makeup artist perspective, this powder isn't intended for everyday use, but it's a great option when you'll be in front of bright lights and cameras.
Most commonly sold in loose form, finishing powders blur fine lines, conceal pores and leave a flawless, camera-ready finish. Blend the product well to avoid a dry and cakey appearance.
Here are the top three finishing powders, as voted by our Pro Artist community:
Mehron Celebré Pro HD Loose Mineral Finishing Powder

: A luxurious matte finishing powder that perfectly complements every skin tone. Made of transparent French delaminated talc, keeps your colors bright and true. This ultra-fine powder is made with a multi-mineral complex to promote skin's vigor and moisturization, keeping skin soft and hydrated. Available in three versatile shades to compliment all skin tones.
NYX Studio Finishing Powder

: This 100% pure mineral silica finishing powder is perfect for locking your makeup into place. The luminous white powder goes on translucent and works on all skin tones to leave your skin looking radiant and luminous.
RCMA Over Powder

:

This lightweight finishing powder adds a soft sheen effect. These powders are gorgeous when layered over blush or any of the high points of the face, as well as for achieving an ethereal effect all over the body. Dust it onto collarbones, shoulders, cheekbones and the cupid's bow for a subtle light-catching highlight.
---
There truly is a powder for everyone, every need, and any makeup look. It's important to know what each one is for so you can add to your makeup kit as needed, depending on what kind of coverage you'd like. We hope this blog has helped you decide which powder is best for you, so go ahead and explore all of the great powders we offer! If you need more help or a personalized recommendation, click here to contact a Beauty Advisor.
Stay Camera Ready for every occasion by staying up to date with the latest makeup tips, tricks, and trends.  
---
About Camera Ready Cosmetics
Camera Ready Cosmetics was founded in 2003 by Makeup Artist Mary Erickson. She dreamed of having a pro makeup showroom where artists could play with professional products without the typical makeup store attitude.
Today, our team of beauty industry veterans work together to curate the best quality products on the market. We partner with brands who respect the industry and formulate products for true working artists. You won't find CRC in high-end malls, and we don't wear matching brush belts.
If you want to play with products for a few hours and buy nothing, that's okay ... come in and play! Our store is your playground.