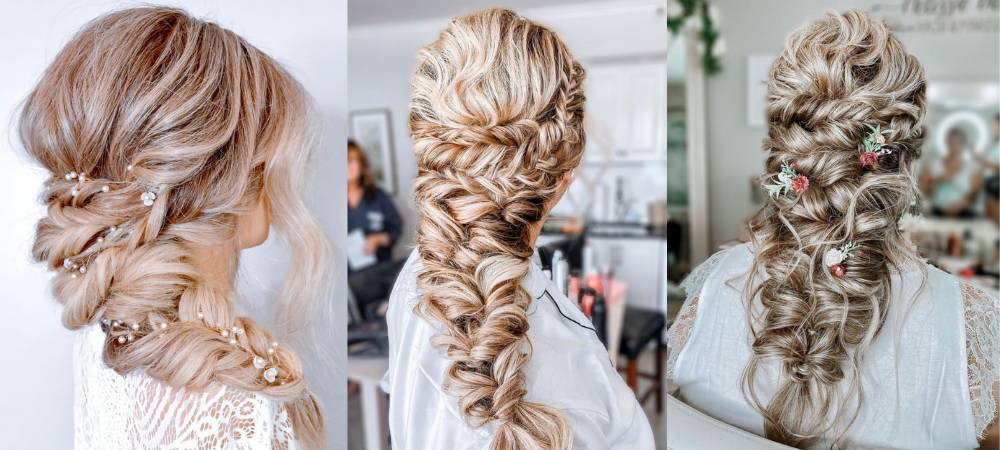 Brides invest countless hours of their time into researching vendors and a glam team for their wedding day and therefore making a great first impression on a bridal client as a vendor will make you stand out from the crowd, every single time. For most brides, finding the perfect hair stylist for their big day can be an intimidating task. However, as beauty professionals, we can make it easier for them to find what they're looking for!
We spoke with Melissa Dunn, an award-winning hair stylist based in Charleston, South Carolina, to gain insight into the everyday life of a bridal hair stylist. Melissa was kind enough to share a bit of her story with us and provide her insider advice for other hair stylists looking to work in the bridal industry. Be sure to read all the way until the very end to enjoy a special step-by-step tutorial for one of her most requested styles!
---
How to Attract Bridal Clients
For stylists hoping to attract new clients, you can help brides find you and ultimately gain more bookings! It takes a bit of branding and marketing, but the extra effort will be worth it. You can attract the type of clientele that you want by showcasing your work across different platforms. In today's world, connecting with others and networking is the quickest and most efficient form of word-of-mouth marketing.
CRC: Where did you go for inspiration when you first started your career?
MELISSA: Instagram! I began by following every bridal hair account I could find because it helped me gather ideas and draw inspiration for the kind of bridal hairstyling that I wanted to create and become my signature style.
PRO Tip: Social media has opened the doors for so many creatives, including hair stylists who showcase their portfolio of work on their social media feeds and build their brand one post and one follower at a time. Consider finding social media groups or pages of like-minded professionals to grow your network and share your ongoing work and services. Research the hashtags other artists use to promote the styles you specialize in and use those in your posts, too. There is no such thing as too much education or networking so take advantage of all of the wonderful resources at your fingertips!
CRC: Do you prefer if a bride sends you inspiration pics, a character from a movie/show, etc.?
MELISSA: I love inspo pics! I send my brides a direct link to my Instagram gallery so that they can personally review all of my work. In doing so, my bride can see three very important components: my aesthetic, the vibe of my work, and the type of upstyles that are my specialty. Additionally, I ask my brides to send me photos showcasing a similar hair color to their own because oftentimes, the same updo can look completely different on different colors and tones of hair.
CRC: How do you structure your trials?
MELISSA: I structure my trials as a one-on-one appointment. I allow them to bring one person; however, I prefer to meet with the bride individually so that we can focus together on the exact desired look. Oftentimes, too many on-lookers can provide too many opinions and it ends up confusing the bride. I also provide my brides with a Trial Hair Prep list to follow prior to our appointment. This includes instructing my brides to wash and dry their hair the night before and asking them to wear something white and off-the-shoulder so that when I photograph their hair, they can see it against a white top. I find it helpful for them to see it that way.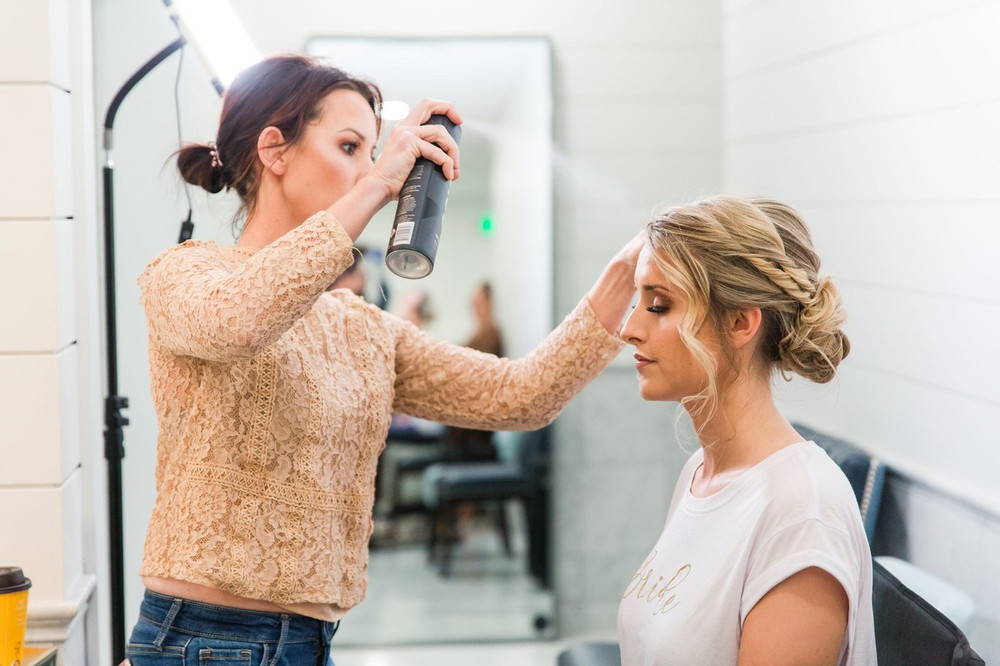 CRC: How long do your trials typically last?
MELISSA: My trials can take 3-4 hours because my bride and I spend that time getting to know each other. We cover everything about the special day, from hair and makeup, to how many services they will need on the wedding day. We also discuss the timeline, what the dress and veil look like, floral, and décor! As I'm working during this time, we discuss all details of the hairstyle. I like for the client to approve of each detail before moving on to the next stage so I constantly show all angles of the hairstyle as I'm creating/working so that they can see the volume, texture, curls, etc. Trials are charged separately from a bridal day-of-the-wedding styling session; they are a separate service as they are time-consuming and costly.
---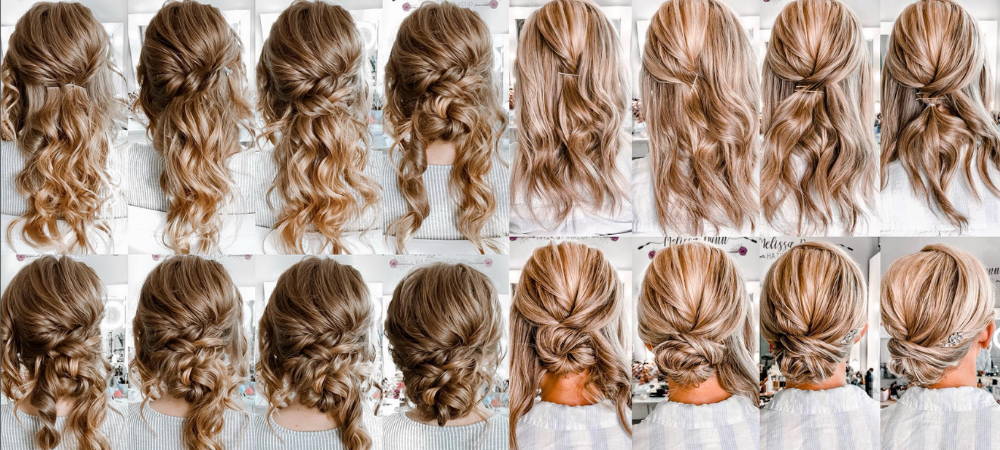 Handling Negative Feedback and Sticky Situations During a Bridal Hair Trial

Although it's not a fun topic, and your many practice sessions can leave you feeling fully confident that you'll deliver exactly what the bride wants, it's important to remember that you may someday encounter negative feedback from your clients. Remember, this isn't personal, and it is an opportunity for yout o learn and to get better at reading your clients, communicating with them, and feeling more confident in the long run.
CRC: How did you handle clients that seemed like they loved their trial only to tell you later they either wanted to make major changes or cancel altogether?
MELISSA: The first thing I tell my bride when they sit in my chair is: "This is not about me, this is about you. Don't be afraid to tell me the truth about how you feel about your hair or afraid to ask for adjustments or make changes to your upstyle. My goal is for you to be happy and excited about your bridal hair." Communicating this from the very beginning opens up an honest line of communication between us and makes my bride feel comfortable about asking for adjustments. I have learned that doing this also helps keep cancellations at bay.
I have had a couple of brides change things on me on the wedding day, and it can be stressful, but I just do my best to prepare myself for anything. If a bride cancels and moves forward with someone else, I have learned that it is totally okay also! I do not beat myself up about it. My work may not have been exactly what she was looking for and I do not take it personally. I just keep it moving!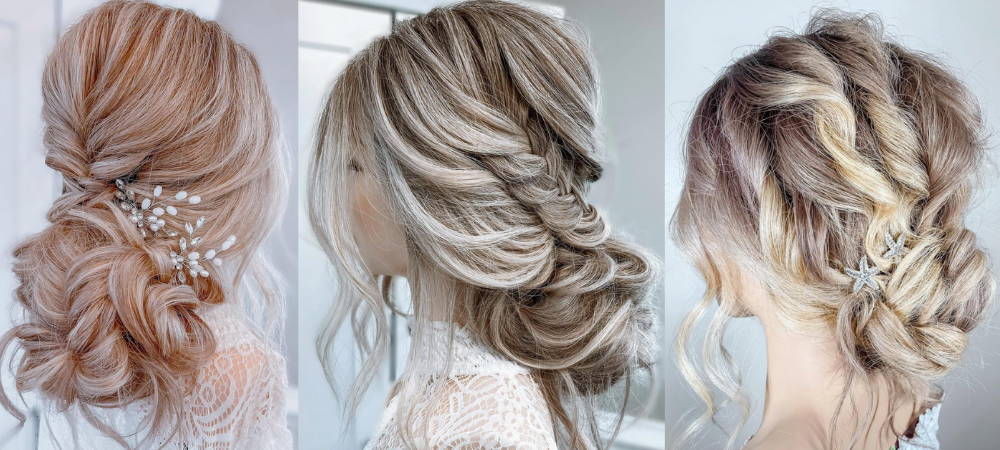 CRC: What are some of the tricky situations that have learned to navigate through during your career?  
MELISSA: There are so many tricky situations! One tricky situation that I often encounter involves timelines and expectations. Because most weddings typically include a handful or more of clients that I have to style, I begin hours in advance to ensure that everyone is ready on time, and oftentimes, this means beginning early in the morning, even if the wedding is not until the second half of the day. I have to be stern and sweet at the same time to explain that every minute counts on the day of the wedding.  
Another common situation I experience is when the bride received a haircut prior to the wedding and now the hair is too short. Working with countless brides over the years, I have discovered hair extensions can be a lifesaver. I have learned that when I remain calm and reassuring, it really helps the bride.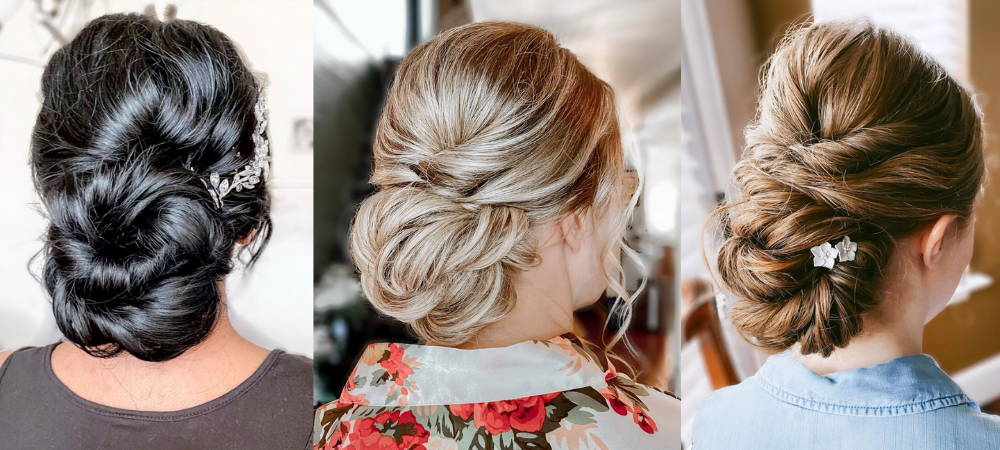 PRO Tip: Be sure to showcase a variety of hair styles on your website and social media to allow prospective clients to see your range of skills!
How to Navigate Last Minute Styling Request During the Bridal Service
CRC: How do you handle clients that try to add additional clients to your styling duties the day of that were not part of the original contract?
MELISSA: If my timeline permits, I will add additional clients in this type of situation; however, I stress the "if I have time" factor so as to not over-promise or disappoint anybody, especially the bride. And in this case, I do charge an extra add-on fee on top of the service fee.
---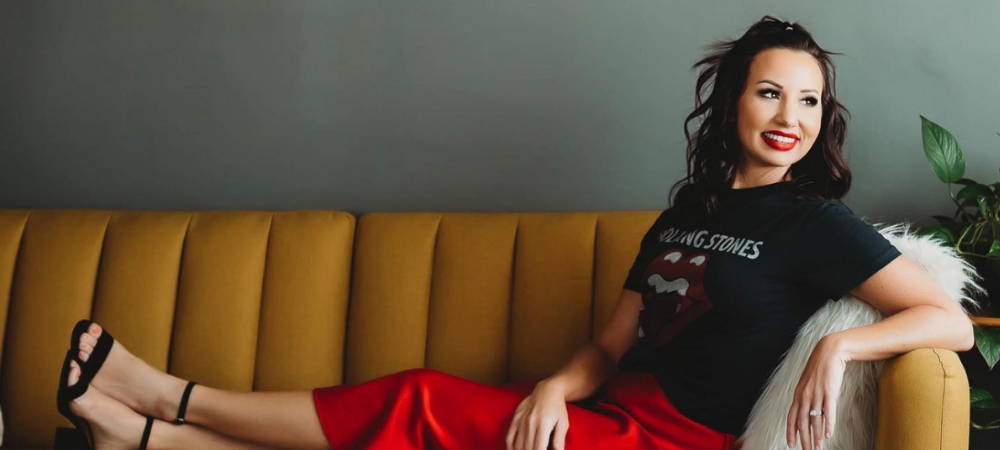 Extra Advice for Bridal Hair Stylists

CRC: What do you do to elevate the bridal service and experience?
MELISSA: I set myself apart by how I communicate with my brides and how I go above and beyond achieving a desired look for them. I also care for my brides like I do for my family and they know it, too!
CRC: If you could go back in time and give yourself some advice as you were starting your career, what would you say?
MELISSA: I wish I had known in the beginning that in addition to being the bridal hair expert, you are also your own marketing team, photographer, and social media manager. You respond to all inquiries, manage restocking your kit, and most importantly - furthering your education. It is important to practice your craft as often as possible because things get chaotic and we play so many roles.
Other stylists often say to me, "gosh Melissa, I just don't have time to post on social media, I don't know how you do it," and I always respond with, "I don't have the time either, but I MAKE the time because I want to run a successful bridal hair business!" Ironically enough, I'm in the gym on a bike while answering the questions for this interview!
One final and major thing I want other stylists to know: Do not let fear hold you back like I did! I waited way too long to start my business because I thought I would fail or not be good enough. I had to let go and take this risk and it's been the most amazing journey!
---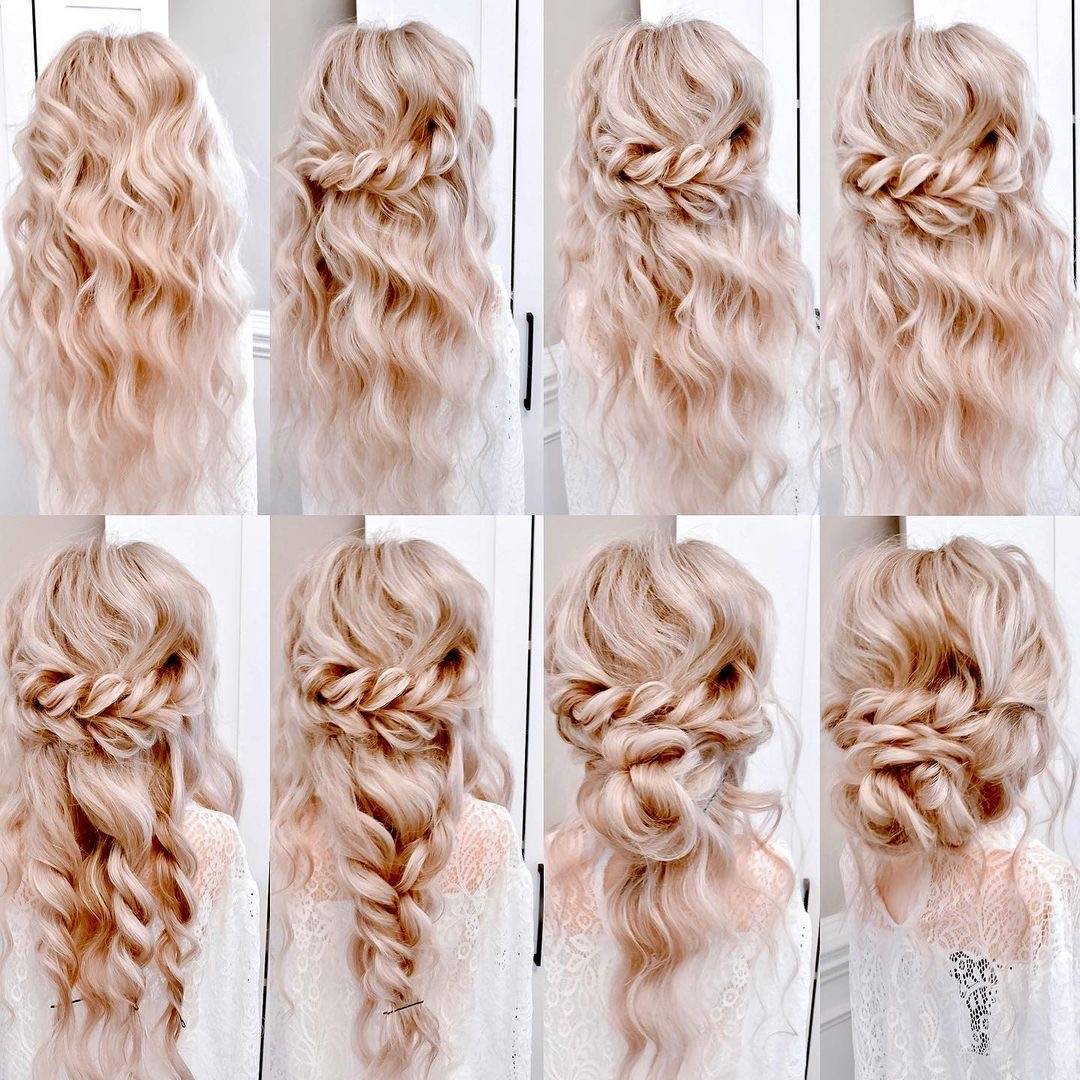 How to create a romantic braided bridal bun
First, curl the hair with a 1-inch curling iron with all of the curls going in the same direction.
Next, take two sections near the partial ridge and twist towards the face. Pinch and pull each section.
Take the twisted section and place it just above the nape and pin it into place.
Repeat the same step above but on the opposite side.
Create three twists and fluff out the sections.
Next, take the three sections you twisted and braid them together.
Take the fluffy braid and wrap it into a circle to create a fluffy messy bun. Pin the bun in place.
Finally, fine-tune the upstyle. Take a step back and look at the updo, Pinch, pull, tug, and pin into place once you reach the desired look!
Be sure to visit Melissa on Instagram to view more of her pictorials and video tutorials!
---
About Our Featured Pro, Melissa Dunn
Melissa services brides in Charleston, South Carolina, and the surrounding areas and offers a range of makeup and hair styles from military balls, maternity shoots, boudoir, and of course, bridal!
Melissa Dunn Hair and Makeup has been awarded Best of Weddings from The Knot for the last three years in a row and describes her work and style as "light and airy." She has been in the industry for over a decade and studied at Paul Mitchell The School before launching her own business.
In addition to being inspired by all things beauty, she loves staying active and spending time with her daughter.
In addition to helping her clients feel and look their best, she also offers virtual classes to other stylists that want to learn how to create her signature hair styles.
Visit her website, or visit her on social media for more inspiration!
---
We hope reading about Melissa's journey and seeing her work has inspired you and taught you a few things to keep in mind for your next bridal session! For more bridal inspo, check out our Bridal Look Book. If you need more help or a personalized recommendation, click here to contact a Beauty Advisor.
---
About Camera Ready Cosmetics
Camera Ready Cosmetics was founded in 2003 by Makeup Artist Mary Erickson. She dreamed of having a pro makeup showroom where artists could play with professional products without the typical makeup store attitude.
Today, our team of beauty industry veterans work together to curate the best quality products on the market. We partner with brands who respect the industry and formulate products for true working artists. You won't find CRC in high-end malls, and we don't wear matching brush belts.
If you want to play with products for a few hours and buy nothing, that's okay ... come in and play! Our store is your playground.