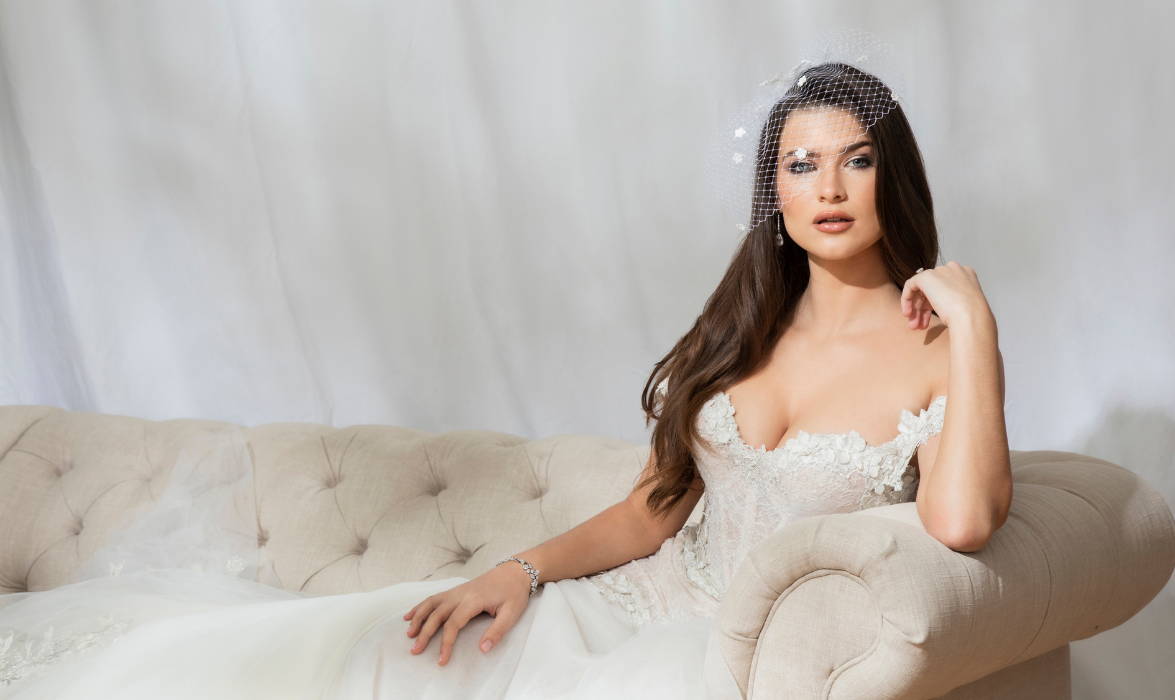 When it comes to wedding makeup, there are plenty of blogs, inspiration photos, and tips for the bride, but what about the makeup artist? While wedding guests often remark on the venue, the dress, and even the food served, they're also focused on the bridal makeup. That's why we're sharing PRO Tips from our Bridal Look Book makeup artist Stephanie Powers.
Sit back, relax, and enjoy her tips for aspiring bridal makeup artists!
---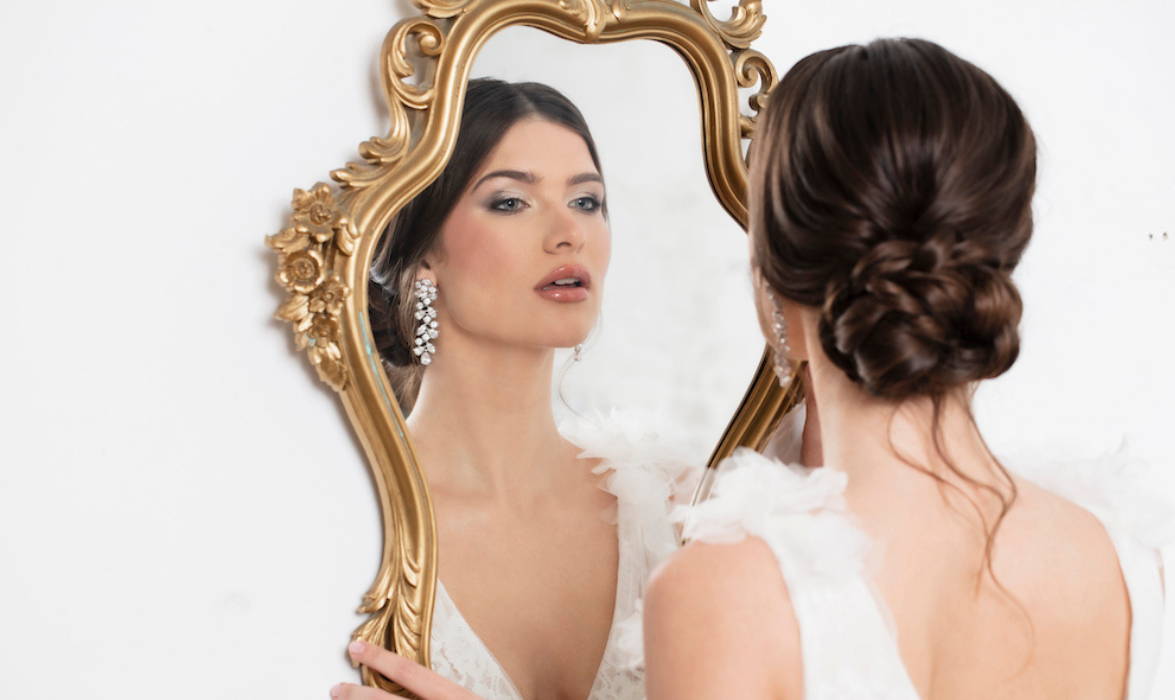 Things to Consider for the Bridal Makeup Trial
CRC: For newer makeup artists, what are the important questions that they need to ask brides when brides reach out for bridal makeup trial (e.g. what style do you like, can you send examples of the look you're after, how much makeup do you normally wear, etc)?
STEPHANIE: I feel the questions should be saved for the initial trial. If a bride is inquiring your services for their event they most likely saw your work or was referred to you. Keep your inquiry reply simple in order to secure your services. That initial email back to a client/bride is important. I always have a template ready to go. This business is all about communicating in a timely manner. Send pricing, contract and all details you have regarding hiring you, this way there won't be so many questions and back and forth before the initial trial. Once the bride returns your email you can then discuss the trial date. I like to ask the potential bride, Do you have a desired look you are going for? Theme etc. on the wedding day? I always like to suggest days for the trial such as; Do you have any special days coming up you would your makeup or hair trial on? Such as, events, bridal shower, date night, dress fitting etc. One of my favorite days to do a trail is when the bride can get hair & makeup trial done on the day of a dress fitting. This way they can see everything together and decide if changes need made for the big day.
Important Questions to Ask the Bride
CRC: What questions do you ask during the trial to ensure you're giving them exactly what they want and providing the best service possible?
STEPHANIE: The very first question I ask a bride when they are in my chair, Do you have any allergies to skincare, makeup, latex etc. that you are aware of? Other questions would include, Have you had your makeup professionally done before? What was the likes and dislikes of your last professional experience? Do you have a desired look? What do you not like about makeup? If applying lashes, always ask if they have worn them before and if they have not, walk them through your process on how you apply them. Also as a professional I evaluate their skin type, ask them about their daily skin routine. If they do not take care of their skin, I always suggest them getting on a good skincare routine 3-6months before their wedding. I suggest seeing an aesthetician if it is in their budget. Good skin equals good makeup, and that's a good reminder to them.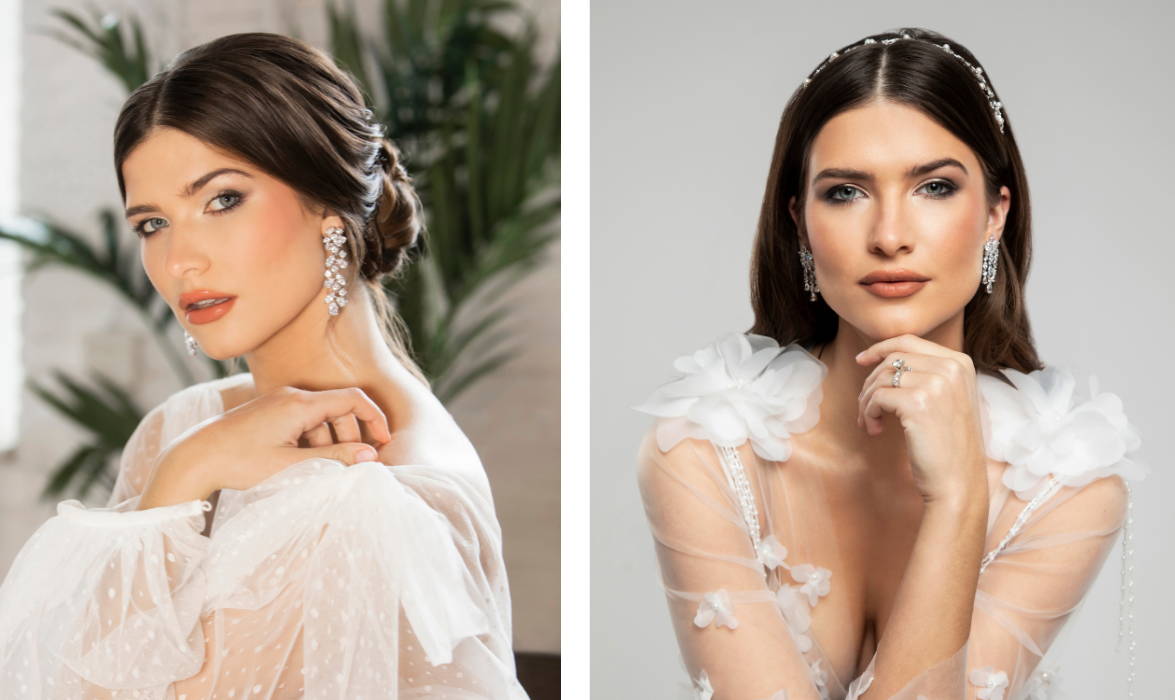 CRC: How do you handle feedback if they seem to like the makeup the day of and contact you later asking you to change things up completely?
STEPHANIE: One thing I never do is take it offensively. This is what a trial is for, to see if they like the look. If they want another trial they pay for another trail, no discounts. I reassure the bride that these changes that they desire can be attainable on the wedding day. On the day of the trial I always make sure I take photos, not only on my phone and camera but the brides as well. This way we can reference back on what they would like to change.
CRC: How long, in your opinion, is a good length for a trial session? How far out from the wedding would you recommend people book this service?
STEPHANIE: I think this depends on each individual bride. Unfortunately some brides may live outside of state. Ideally 3-4 months before the big day is a good time frame.
CRC: What other tips do you have for makeup artists during this time frame?
STEPHANIE: Because most trials happen during bridal season, my best advice would be to setup trial days in your schedule. Book your bridal trials throughout those days. Not only does it help your pocket, it will help scheduling. Remember you are a business with business hours.
---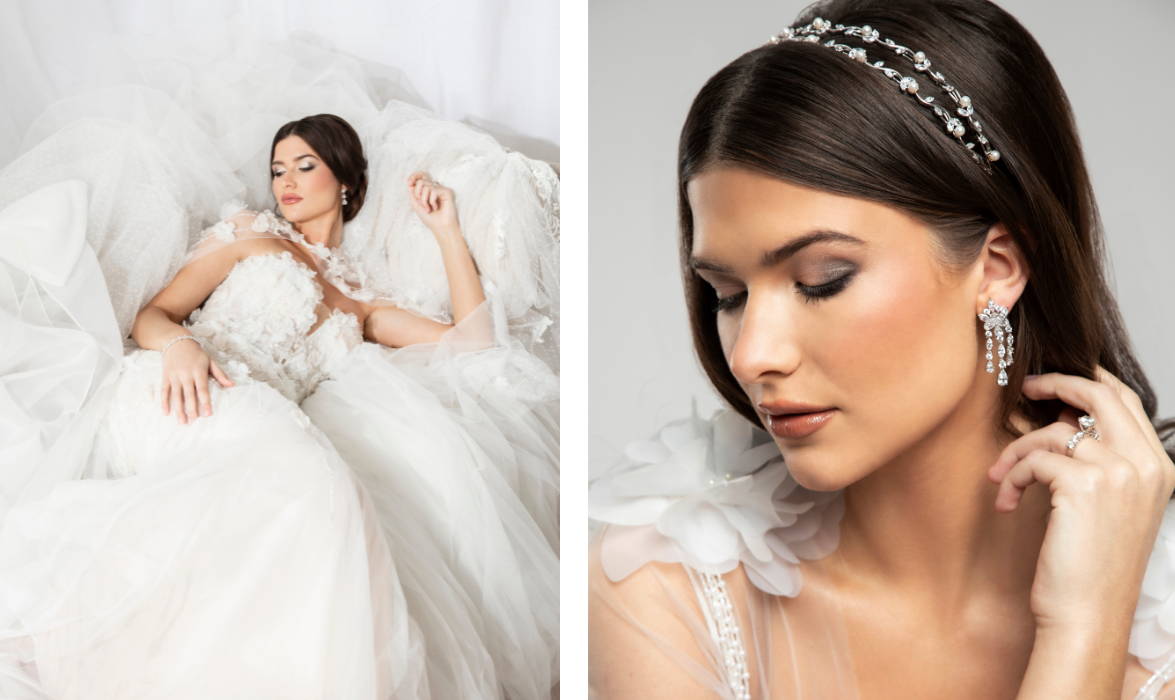 Things to Consider as a Bridal Makeup Artist

Since the busiest bridal season kicks off in the spring and runs through early fall, makeup artists are up against a slew of environmental factors, especially if the wedding or reception are outdoors. Humidity, heat, and even excessive sunlight can take a toll on the makeup. While we cannot control the weather, we can prep the skin and select products that work no matter the conditions.
CRC: How do you change up skin prep for brides compared to other types of clients for different events?
STEPHANIE: I always start by cleaning the face, neck and décolleté. I like to use micellar water with cotton rounds. For my brides, I always have a hydrating mask and or eye patches. By the time of the wedding day, you should have a good understanding of your brides skin and choose the right skin prep for each individual bride. I determine this by texture, large pores, breakouts, hyperpigmentation, etc. Other than starting off with a clean face, skin prep varies due to skin type.
CRC: As we all know, a good skincare regimen is important to have a great base for makeup. As makeup artists, we can always work our magic with skin prep, but since you're in touch with brides before their big day, do you give them any skincare advice so their skin is in the best shape possible for the wedding?
STEPHANIE: One thing I always tell brides to never do is start any new treatments or products one month before the big day. This should be done at least 3-6 months before the wedding. Also, one week before wedding day is an ideal time to receive your final facial. Avoid any kind of peels or extractions. Oxygen therapy, hydra facials, and hydrating serums will help decrease puffiness and help ensure your skin looks beautiful the week of the wedding. The night before the big day focus on hydration.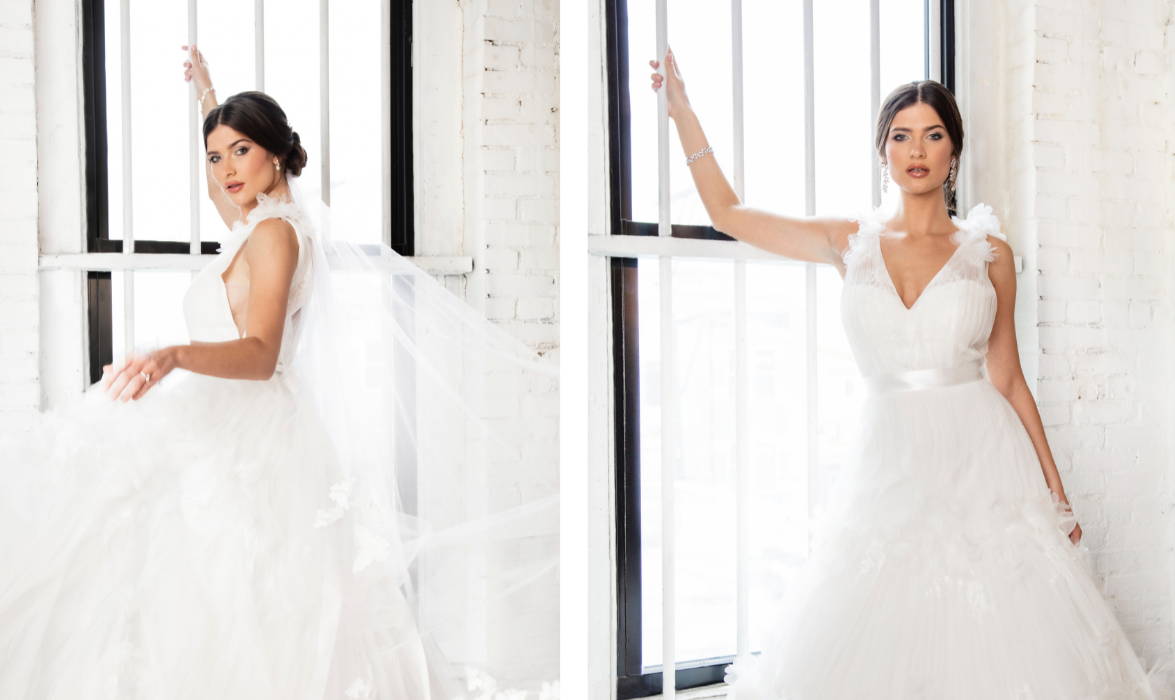 PRO Tip: Speaking of uncontrollable situations when parts of the wedding or reception are outdoors, there are a few things you can do to help ensure their makeup is picture perfect no matter the lighting. Unless your bride asks for it, consider using products with more of a satin finish versus true shimmer or glitter if the ceremony or reception is outside during daytime hours. Glitter will catch and reflect the light in a scattered way instead of diffusing it. If you're a newer artist and aren't sure how to determine if you've added too much glow during the trial, there is no harm in walking with the bride over to a window or well lit area to show them how luminous the makeup looks to see if they are comfortable with it or would like it to be toned down or dialed up!
You can achieve a luminous glow with a radiant primer under the foundation but avoid the urge to go all out with glowy products. The same is true for eyeshadow and highlighter.
Unlike in a studio for bridal portraits where the lighting is set and forgiving, the natural sunlight will reflect differently throughout the day causing the bride's makeup to look different in their wedding photos. To help provide a satin finish to the bridal look, we recommend Skindinavia Bridal Makeup Finishing Spray.
---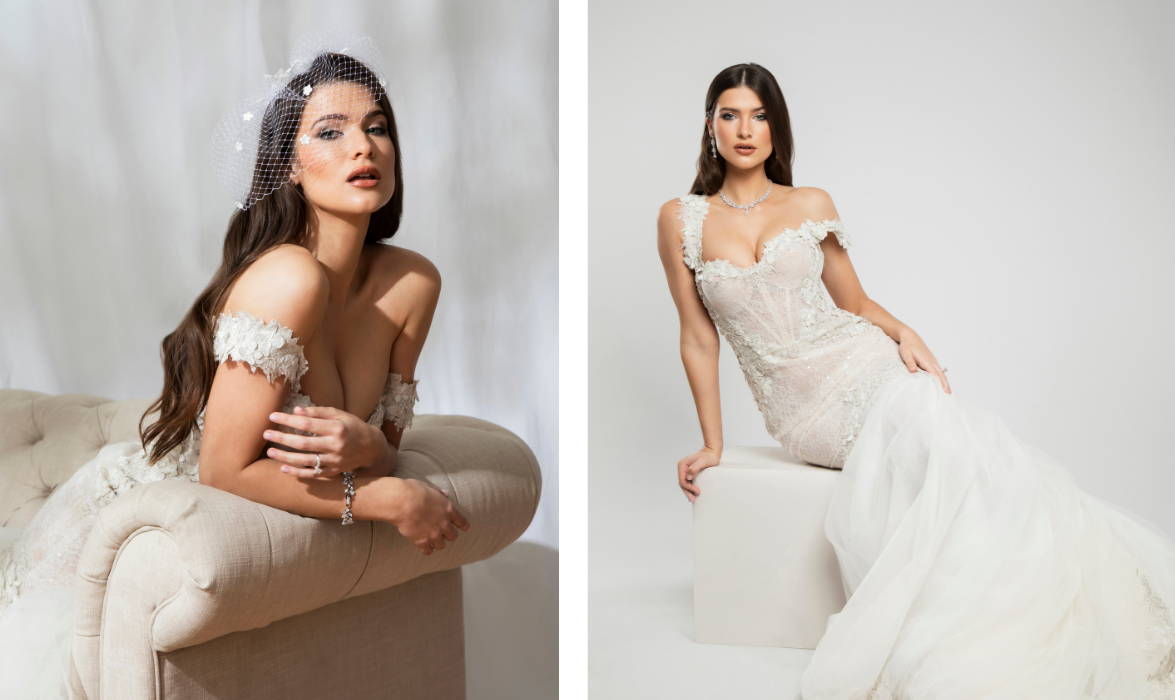 Extra Advice for Bridal Makeup Artists

CRC: What do you do to elevate the bridal service and experience?
STEPHANIE: Remember a bride has a lot on their mind. So the most important thing you can do is help make them a timeline for the hair and makeup, discuss this with the planner or bride ahead of time. Time management is especially important on a wedding morning. I like to arrive a half hour early for setup and I also provide the bride with eye gel patches and or a mask best suited for her skin type, always hydrating though. One piece of advice I like to give artists starting out in the industry is to remember that we, as the glam squad start, off the mood of their special day.
---
We hope this blog has given you a few extra tips you haven't considered as you continue your career as a bridal makeup artist! For more bridal inspo, check out our Bridal Look Book. If you need more help or a personalized recommendation, click here to contact a Beauty Advisor.
---
About Camera Ready Cosmetics
Camera Ready Cosmetics was founded in 2003 by Makeup Artist Mary Erickson. She dreamed of having a pro makeup showroom where artists could play with professional products without the typical makeup store attitude.
Today, our team of beauty industry veterans work together to curate the best quality products on the market. We partner with brands who respect the industry and formulate products for true working artists. You won't find CRC in high-end malls, and we don't wear matching brush belts.
If you want to play with products for a few hours and buy nothing, that's okay ... come in and play! Our store is your playground.