At Camera Ready, we take pride in offering the best products in the industry and have incredibly high standards for the makeup, tools, skincare, and hair care we have within our own collections. That's why we are sharing our top picks to get Camera Ready! Enjoy learning more about our April Top Picks!
---
I have been on the hunt for a good dry shampoo for a while now, and others I tried can sometimes leave my scalp looking very powdery. The Oribe Gold Lust Dry Shampoo refreshes my hair and style without leaving a chalky finish or a white color. I highly recommend it to anyone but especially to those with darker hair!
Another product I can't stop using is the Indie Lee Banish Stick. It is very easy to apply, as it has a wand applicator with a stiffer doe foot to allow you to spot treat easily, and the serum is clear. I use the blemish stick under makeup on the days I like to get dolled up, and it doesn't disturb the makeup application whatsoever. It has helped my problem areas tremendously. It's also the perfect size to throw in your purse, gym bag, or makeup bag.
---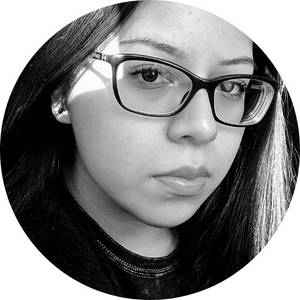 After watching the latest season of Euphoria, I have been on the search for the perfect brown lip liner. Brown tones for lips usually run too red or too warm on my complexion, and it is nearly impossible to find a shade that felt right to me. Once the Euphoria make-up artist Alexandra French revealed that she used the Make Up For Ever Artist Pencils, my mind was blown. The shade Total Taupe is the perfect neutral, almost leaning toward cool-toned brown lip liner, and it is great for recreating Maddy's iconic looks! The shade Dimensional Dark Brown is an amazing option for richer skin tones. The formula is very creamy but still sturdy enough to control the pencil for a precise line. I can count on it staying on for long periods of time. One of my favorite things about these pencils is that I can use them for eyes, lips, brows, or pretty much anything I want!
As the weather warms up, I know many of us rely on powder to keep shine at bay. Talk about silky smooth, the Kett Powders have quickly become my favorite in my kit and for personal use. It sits so naturally on the skin, even on dry skin types, thanks to skin-loving ingredients and the finely milled texture! With the various shades, I can easily build dimension to a complexion look by brightening underneath the eye or building a gradient before applying contour.
---
Who doesn't love easy glam? Multichromatic shades are all the rage because they give you extra dimension without having to use multiple products! Sydney Grace Multi-Chrome Cream Eyeshadow gives you the easiness of a cream shadow and the drama of multichrome delicousness! Apply alone or over a smoky eye. Take simple looks to the next level. You will look like a pro artist without having to use four eye shadows and six brushes. Just like with the original Cream Shadow formula, these are long-lasting, flake-free, and they're comfortable for all day wear.
Warmer weather is here, and nothing beats a beautiful, bronze glow ! We're here to make it easy, effortless, and beautiful. Kevyn Aucoin Glass Glow Face in Spectrum Bronze covers two things in one product. Yes to glass-glow, dewy skin, and hooray to sunless bronzed radiance! Glass Glow can be used as a radiant primer under foundation or mixed directly into your foundation for a heavenly lit-from-within glow.
PRO Tip: Grab your favorite beauty oil or moisturizer, mix in glass glow, and bronze up that body baby!
---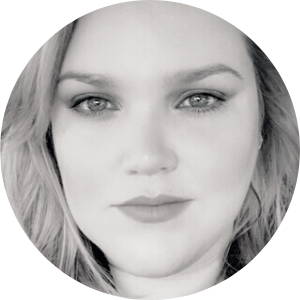 Lately, my skin has been reflecting the stress from everyday life. With the weather changing and my skin needing a refresh, I started using Avene's A-OXitive Antioxidant Water-Cream. Within a few days, I started to see a difference in hydration, texture, and radiance. This has been a game-changer and is great under makeup or alone. I love how lightweight yet hydrating it is, and I have to admit my skin hasn't felt this smooth in a while.
My next pick, while it is a newer release, quickly shot to the top of my skincare favorites because it takes a lot to impress me. The Saint Jane Sacred Sleep Overnight Repair Cream with retinol and elderberry intrigued me as soon as I saw the packaging and the ingredients. In addition to CBD and elderberry, it has lavender, violet, orchid, and evening primrose to help brighten, calm, and nourish your skin. The first time I tried it, my skin felt so smooth I had to run my fingers across it twice because I was in disbelief at how effective it was. As if that wasn't enough, the packaging is the icing on the cake! It's luxurious, weighty, and feels like a true treat to use.
---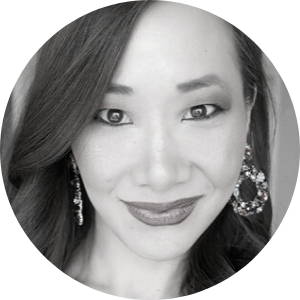 I have talked about this before, and I will always talk about it because I know I have fellow monolidded beauties out there, and when it comes to shimmery shadows, the struggle can be real! My mobile lid folds underneath the hooded part of my eyelid, so shimmery shades go through extra wear and tear throughout the day. I used to have a harder time wearing anything finer than a true shimmer (in other words, microglitter was a big no-no for me), but the Karla Cosmetics Fix Potion primer changed all of that. It's a clear hydrating primer that is not tacky, yet it somehow grabs pigment and shimmer (and yes, microglitter, too!) and locks it in place. I can finally wear those beautiful shimmery shades without the fear of fallout!
Being a true beauty lover, I am the type that dives deeply into a brand or product once I find a great formula. We recently added Jason Wu Beauty to our family of brands, and I purchased one of the blush trios (in the shade Sexed), and it was love at first swipe. They have great pigmentation that applies evenly, have sleek packaging (with a mirror!) that is easy to pack away into your kit or vanity, and here's the best part. They're less than $20 per trio! Naturally, I bought all of the shades available and cannot wait to see what else the team at Jason Wu Beauty comes out with! If you have a skin tone similar to mine, I highly recommend Sexed (has a peachy coral shimmer, rosy flushed pink, and a bronzed rose) and Babe From St. Tropez (fleshy peach nude, dusty rose, and vibrant punchy orange coral) for the perfect summer trio.
---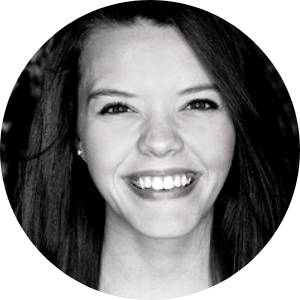 After washing my face, I like to follow up with cleansing water or micellar water to remove any excess makeup and dirt for the day. Koh Gen Do Cleansing Spa Water is super light, gentle, and feels amazing. It doesn't leave a film nor leave my skin irritated, and although it's gentle, it is mighty. It's formulated with antioxidants to protect your skin, and it also has White Birch Sap that helps reduce inflammation and provides extra hydration. That's important to me because I have skin that gets dry quickly throughout the day. To get the full effect of being in a spa, their pure cotton pads are the perfect pairing.
Speaking of my dry skin, I find it hard to retain and feel moisturized as the day goes on, so I'm always trying different moisturizers to help problem areas. Bioderma Atoderm Intensive Balm is also gentle on the skin and leaves me feeling smooth. I also have two younger children, and I am very careful of the products I put on them. This moisturizer is formulated to be safe for all skin types and ages, and it's formulated without any harmful ingredients, so I use it on them, too! I found this is a good option for their nightly routine.
---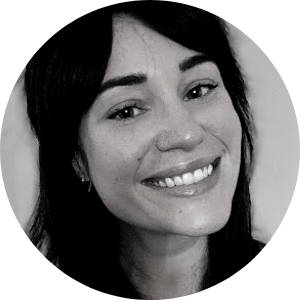 I am a minimalist when It comes to my daily makeup routine, so I kind of cheated and had to name a previous favorite again (trust me, it's THAT good)! My beauty routine lately has consisted of just three products: Jason Wu Free Da Brow, a CC Cream, and a lip balm. Free Da Brow helps tame my eyebrow hairs while giving slight definition with a hint of color. The formula is water-resistant, so I never have to worry about my eyebrows smudging or melting off.
For the last 3 years, I have refused to try any other tinted moisturizer because of how much I loved another popular CC Cream. After being convinced I needed to try this out, I figured it couldn't hurt to switch it up but assumed it would be a waste because of my undying love for that CC cream. Turns out, I was wrong (and I'm never wrong)! The Smashbox Halo Tinted Moisturizer far exceeded my expectations, and provides medium coverage with a PERFECT summer glow 🤩. With SPF 25 in the formula, I can nourish, protect, AND look flawless with this one product.
---
Ready to experience the products we can't get enough of? Click here to start exploring or top picks or click below to discover more great products. To learn more about our top picks from 2021, click here.
Want to create your perfect makeup, hair care, or skincare routine? Our team of Beauty Advisors are here to help! Click here to send them a message!
---
About Camera Ready Cosmetics
Camera Ready Cosmetics was founded in 2003 by Makeup Artist Mary Erickson. She dreamed of having a pro makeup showroom where artists could play with professional products without the typical makeup store attitude.
Today, our team of beauty industry veterans work together to curate the best quality products on the market. We partner with brands who respect the industry and formulate products for true working artists. You won't find CRC in high-end malls, and we don't wear matching brush belts.
If you want to play with products for a few hours and buy nothing, that's okay ... come in and play! Our store is your playground.