At Camera Ready, we take pride in offering the best products in the industry and have incredibly high standards for the makeup, tools, skincare, and hair care we have within our own collections. That's why we are sharing our top picks to get Camera Ready! Enjoy learning more about our May Top Picks!
---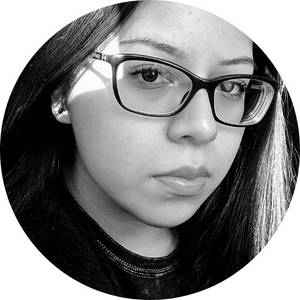 I've always had a chronically dry scalp, which only seems to get worse during the summer (especially since a past bleaching fail). I've struggled to find a clarifying shampoo that doesn't completely dry out my hair or irritate my scalp. I decided to try Philip B Peppermint Avocado Shampoo based on a recommendation, and immediately I was in love! The Peppermint Oil allows for a cooling, yet soothing sensation, and the 16 plant extracts (the more, the better) and Avocado Oil help to hydrate and nourish my scalp and hair! Plus, the minty scent is a great way to feel energized for the day!
As someone who constantly keeps a multitude of different lip balms within arm's reach, I've finally found the one that I'm going to stick to using regularly. The Dose of Colors Lip Reveal Lip Balm is very rich in moisture, however, not sticky at all, and gives you a great all-day shine! It is as emollient as a lip mask, but packed into a convenient tube! I take this with me everywhere and even have one dedicated to my nightstand. The "Peach" color is also amazing for daily wear as it is a nice subtle tint of color!
---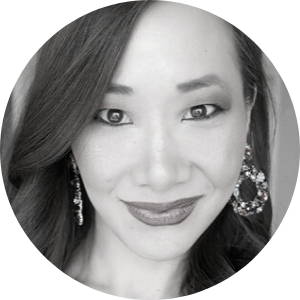 I have very porous, color-treated hair, so I have a hard time finding a good scrub that can remove buildup without stripping the color. The FEKKAI Apple Cider Detox Scrub is exactly what I've been looking for. It has Rice Exfoliant Extract that helps to gently remove the extra oil and buildup that weighs down my hair and leaves it feeling clean and hydrated. My hair always seems more voluminous and shinier after using it, and I find I can even go longer without washing my hair when I use it.
I lived in Florida for five years, and while I did use sunscreen, I did also enjoy a bit of that golden glow during the warmer months thanks to beach picnics, paddleboarding, and all of those other fun #saltlife activities. I'm paying for it now (my skincare routine has changed completely - more vitamin C, retinol, higher SPF), but I do miss being tan. That's why I rely on St. Tropez Self Tan Classic Bronzing Mousse. I stock up on the biggest bottle possible and use it once a week to maintain the level of tan I want. It develops very quickly, and when I use my Applicator Mitt, it's almost foolproof because it has enough of a tint to tell where you've applied it (in other words, goodbye obvious self-tanning streaks!). It's such a gorgeous true-to-life tan shade on my lighter complexion! I've caught my husband eyeing the bottle before because he is even shocked at how well this product works. I've tried at least 10 different brands before (including super expensive ones), and I always come back to this one!
---
As summer approaches, I love using the Loving Tan Deluxe Bronzing Mousse to give myself a glow! I have tried many self tanners and I always find myself going back to this one. It gives an even finish and does not come off patchy like most tanners I have tried.
I started using Kiehl's Rare Earth Deep Pore Daily Cleanser almost two months ago and have seen a difference in my skin. It does not leave it feeling tight and stripped of its natural oils. I am excited to continue using this cleanser during the summer months!
---
If we aren't here to solve problems? Then who can you turn to when you're looking for a new eyeliner? I have two reasons why you should check out the all-new, Aqua Resist Color Ink. 1. Summer is coming and who has time for eye shadow? But we still have to slay poolside right! Simply grab your aqua resist ink in any one of the fantastic colors and give your lashline a pop. It will look like a shadow without the effort and 2. It's waterproof!!! Throw on waterproof mascara and you have a slay-all-day, summer glam. ( No brushes needed )
Want that stunning brightening under trend, but bright pink just isn't your thing? I love the Rose Petal Luxury Powder from Ben Nye. It definitely brightens, sets under the eyes, and diffuses discoloration. It's a lot more realistic and wearable due to its skin-like, tone shade of pink. Go ahead and blend out the concealer until it has relaxed to the skin. Take your favorite foundation/press powder with a puff and seal in the concealer. ( Press-N-Roll the puff ) Then take a large, fluffy, shadow, blender brush with the Rose Petal powder and place it in the inner and outer corners of the undereye. ( Don't be shy with the amount ) Let it sit for 3-5 minutes, then dust away with the same brush. Hello Bright Eyes!!!!
PRO TIP: Place your brightening concealer in the inner and outer corners of your under eyes. ( Also any areas where puffiness seems to cause a shadow or dip )
---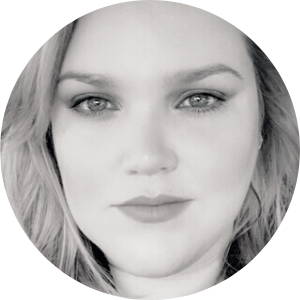 I have very fine color-treated hair that gets weighed down really easily, so I look for products that are lightweight and provide multiple benefits in one easy step so I keep my hair feeling as light and bouncy as possible. As soon as I read all the benefits of the Clean Styler Priming Mist, I had to give it a shot. It's gluten free, which is a must for me, and it's a clean formula that protects, repairs, and detangles. Plus, it smells incredible! I started with the travel size to test it out but need to upgrade to the full bottle asap.
True + Luscious Sheer Halo Velvet Matte Oil Control Pressed Powder has been my secret for touching up my makeup. The talc-free formula is ideal for evening out skin tone and is a must for any artist's kit. My makeup stays locked in, and this powder doesn't pick up any of the texture on my skin.
---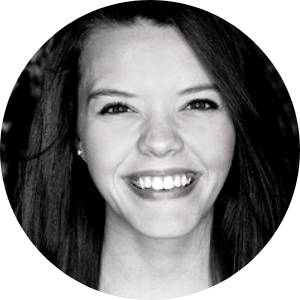 When I first heard about Superfruit Facial Cream, it sounded so good that I had to try it, and let me tell you, it's magical. This moisturizer is so creamy that it makes me want to take a bath in it. It absorbs well but doesn't disappear throughout the day. It leaves my skin feeling soft but not oily. The Hyaluronic Acid hydrates my skin while AHAs gently tone. It's definitely worth a try!
The warmer weather and outside activities are here (sort of). I can't wait to challenge myself this Summer with bold and fun eye makeup! The SUVA Beauty UV Taffies Hydra Liner FX Palette is perfect for just that. The water-activated liners make it easy to apply the long-wearing, vibrant colors.
---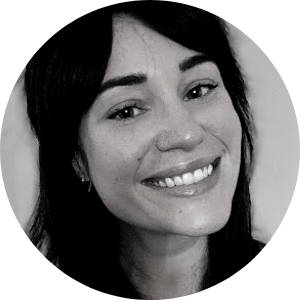 As a self-proclaimed vampire living in sunny South Florida, I mix the Luxe Tan Tonic Drops in with my moisturizer to give the illusion that my skin does see the light of day. (It works, everyone thinks I spend my days at the beach instead of cooped up indoors!) Your tan is fully customizable; the more drops you apply the deeper your glow will be, making them perfect year round. Skin cancer runs on both sides of my family, so I take no chances yet remain a bronzed beauty.
Stage Proof Matte Setting Spray is a MUST HAVE if you too were blessed with being born a "Natural Sweaty Betty". My makeup would be down to my knees in about 4.2 seconds after stepping out my front door on those humid days if it wasn't for the Stage Proof Matte Setting Spray!
---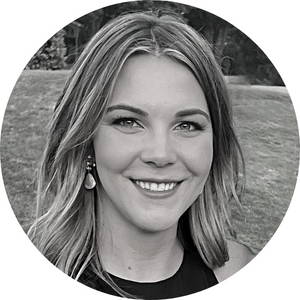 My spring is filled with weddings, I went to three in April alone! The days of makeup sliding down my face while sitting in the sun are long in the past with Danessa Myricks Beauty Dewy Forever Mist. From outdoor ceremonies, to getting hot and sweaty on the dance floor my makeup does not move from the moment I set my face. Danessa Myricks uses key ingredients like hyaluronic acid and cucumber extract to hydrate and soothes skin. I've been loving this setting spray and don't see it leaving my rotation any time soon.
My makeup doesn't look its best without FACE atelier Ultra Foundation PRO. From the moment I tried it, this foundation has become my only foundation. I love how skinlike the finish is, and it is so lightweight on my skin that I forget it's there. I have very dry skin and adding powder can leave me looking cakey. The FACE atelier Ultra Foundation PRO sets without a powder so my skin can breathe and the dewy finish leaves me glowing all night!
---
Ready to experience the products we can't get enough of? Click here to start exploring or top picks or click below to discover more great products. To learn more about our top picks from 2021, click here.
Want to create your perfect makeup, hair care, or skincare routine? Our team of Beauty Advisors are here to help! Click here to send them a message!
---
About Camera Ready Cosmetics
Camera Ready Cosmetics was founded in 2003 by Makeup Artist Mary Erickson. She dreamed of having a pro makeup showroom where artists could play with professional products without the typical makeup store attitude.
Today, our team of beauty industry veterans work together to curate the best quality products on the market. We partner with brands who respect the industry and formulate products for true working artists. You won't find CRC in high-end malls, and we don't wear matching brush belts.
If you want to play with products for a few hours and buy nothing, that's okay ... come in and play! Our store is your playground.