Every year, we like to reflect on the latest beauty trends, see which products YOU loved the most, and we create our Best of Lists based on several factors including what products were buzzed about the most on social media, the ones that kept selling out, and what items were searched for the most on our website!
---
Learn more about our Top 3 Makeup Products of 2022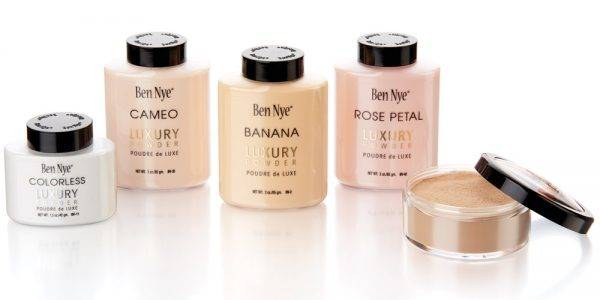 Top Makeup Product of 2022 #1: Ben Nye Powders, in particular Pretty Pink
Ben Nye Powders have been a makeup artist staple for decades thanks to their finely milled texture and wide range of shades.
Their original Classic Formula (including their translucent powders including Pretty Pink, Neutral Set, and Classic White) have been kit staples for Makeup Professionals. These powders include versatile tones that can help achieve a certain look or effect. That's one of the many reasons you likely saw Pretty Pink all over TikTok this year!
Their Luxury Powders are silky-smooth powders that provide a light layer of pigments that add buildable sheer layers of color and contribute to a clean and refined complexion. Just like many other pro products, they may be used alone, mixed, or paired together to create your perfect powder!

Top Makeup Product of 2022 #2: RCMA Cream Foundation
Ask any makeup artist what the top foundation to stock in their kit is, and odds are, many of them will tell you RCMA Cream Foundation (samples available here).
This versatile, full-coverage foundation is a favorite because it can be mixed with other products to achieve a more sheer coverage, is great across a wide range of skin types, and offers more than shades. Additionally, it's available in a variety of formats from samples perfect for finding your perfect shade, 4 or 5 pan palettes, large palettes for PROs, and refills. You may view all of them here.
Reviews for RCMA Cream Foundation:
We know reviews are important when it comes to selecting beauty products (especially foundation), and RCMA Cream Foundation has more than 800 reviews with a 4.8 star rating! Check out one of the most recent reviews below:
"This foundation is very light and creamy. You don't need much at all. Covers easily and feels like you don't have anything on your skin. Highly recommend." - Lisa T, ⭐️⭐️⭐️⭐️⭐️, reviewed November 2022 (age range 55-64, skin type: combination, skin concerns: uneven texture)
To learn more about RCMA Cream Foundation, read our blog where we share our top tips on how to use it!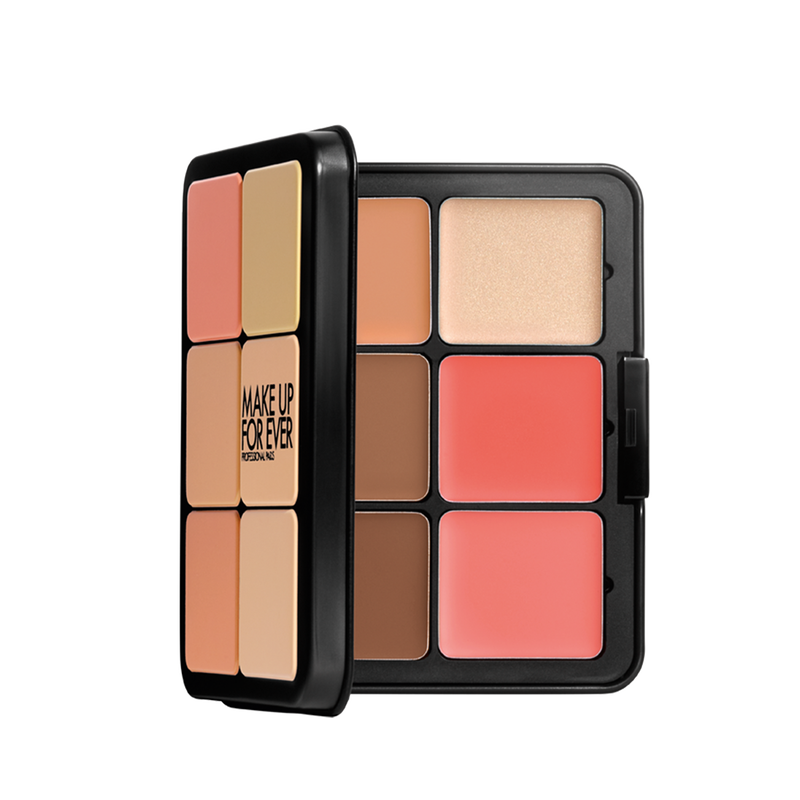 Top Makeup Product of 2022 #3: Make Up For Ever Face Palettes (including the

HD Skin All in One

and Face Essentials)
If you feel like you're seeing a trend for all complexion products, there's a good reason! Makeup Artistry relies heavily on products to create a perfect canvas for film, photography, and performance, so it's no surprise when foundations and powders make up our top three products. Make Up For Ever introduced numerous best sellers for us this year including the popular HD Skin Foundation, but their Face Palettes made it to our Top 3 Makeup Products for 2022.
They're user-friendly, offer a pro-approved formula that makeup artists trust on their clients, and offer a variety of shades. In other words, they're perfect for makeup artists to work on a range of clients or for makeup lovers to mix and match the shades for a sculpted look.
---
---
About Camera Ready Cosmetics
Camera Ready Cosmetics was founded in 2003 by Makeup Artist Mary Erickson. She dreamed of having a pro makeup showroom where artists could play with professional products without the typical makeup store attitude.
Today, our team of beauty industry veterans work together to curate the best quality products on the market. We partner with brands who respect the industry and formulate products for true working artists. You won't find CRC in high-end malls, and we don't wear matching brush belts.
If you want to play with products for a few hours and buy nothing, that's okay ... come in and play! Our store is your playground.