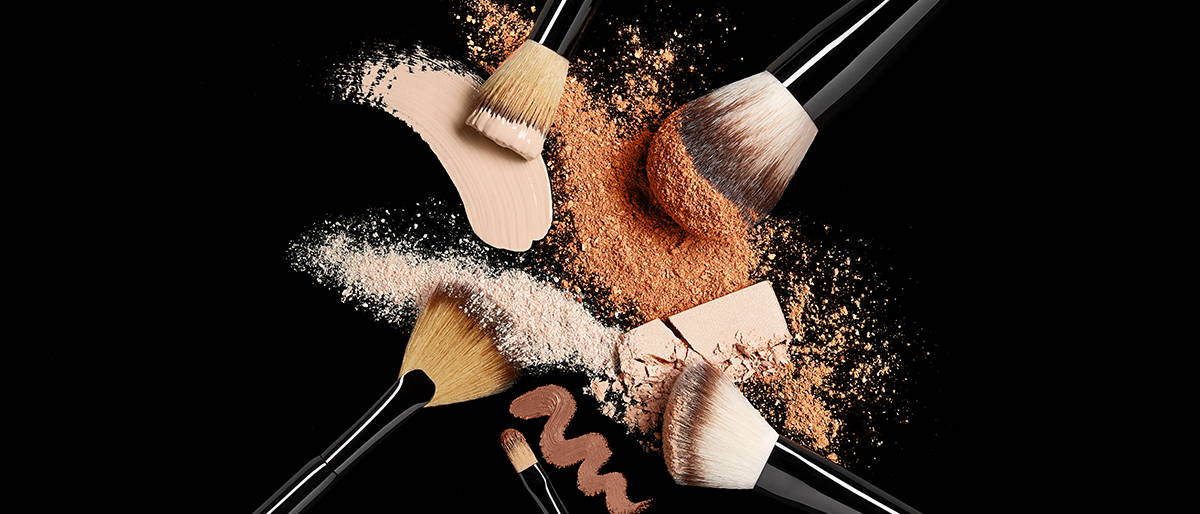 At Camera Ready Cosmetics, we're always looking for products to inspire and excite you. That's why we are thrilled to add another industry-leading brand to our carefully curated assortment of performance-focused products—Illamasqua. We admire Illamasqua's commitment to highly pigmented color products and innovative formulas; they've been pushing boundaries and redefining beauty for more than a decade, with 100% cruelty-free products for every makeup style.
---
Illamasqua was founded in 2008 by Julian Kynaston, who created the brand to reflect his love of all things subcultural. From the day of its inception, Illamasqua—a combination of "illusion" and "masquerade"—proved to be edgy and unconventional, offering impactful, high-pigment products for professional makeup artists. Illamasqua clearly displays their passion for artistry, and it remains at the heart of everything they create. With an unfailingly pioneering attitude, they've become industry leaders by delivering unrivaled pigmentation and vibrant color selections that enable artists to unleash their full creative potential. Crafted to the highest professional standards, Illamasqua strives to inspire makeup artists and enthusiasts at every level.
---
Illamasqua has dozens of innovative products that we're so excited to share with you. If you're looking for the best place to start, these are the brand's all-star products that we recommend adding to your collection for the best taste of what Illamasqua has to offer.
All beautiful makeup looks start with a well-prepped base. The Hydra Veil Primer sets you up for beauty success by rehydrating the skin with a unique, lightweight gel formula. Combining the intensely moisturizing Hydra Veil and the illuminating Beyond Powder, the Beyond Veil primer gives a natural, glowing finish that makes skin appear illuminated from within. Best of all, it offers long-term skincare benefits thanks to active ingredients such as haematococcus and vitamin C, which both work to improve skin elasticity and brightness.
Once skin is prepped, perfect it with Illamasqua's award-winning Skin Base Foundation. Available in 26 shades, this foundation is a lightweight and blendable formula that smooths, softens, and conditions the skin. The easily buildable formula makes it great for makeup artists and makeup lovers alike, as it can be taken from sheer to full coverage. Pair the Skin Base Foundation with the Illamasqua Foundation brush and buff from the center of the face outward in sheer layers for a natural but flawless effect with fully controllable coverage.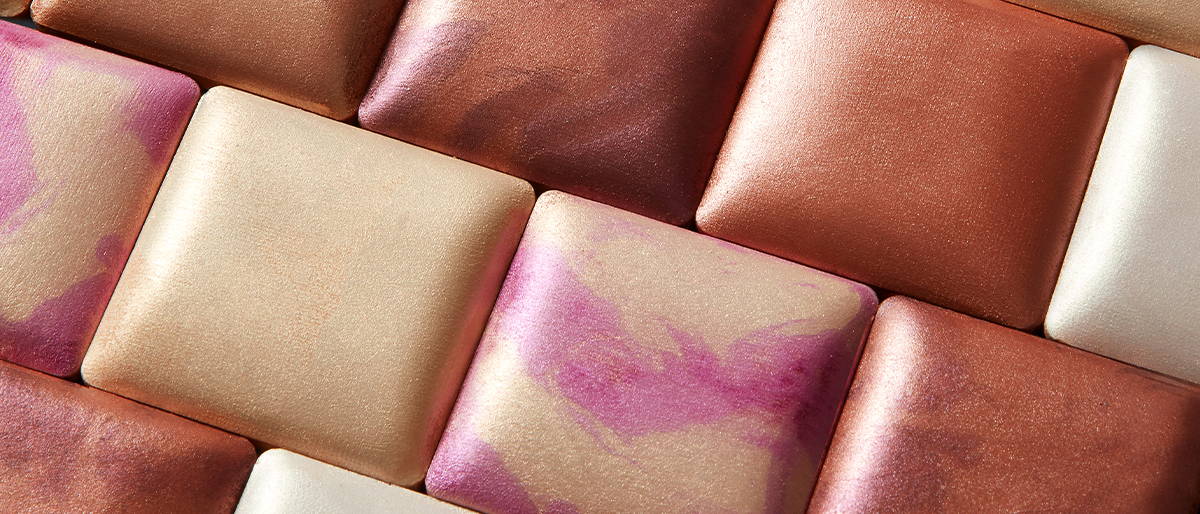 If you want one highlighter that can do it all, Illamasqua's Beyond Powder offers unparalleled versatility. The baked highlighting powder subtly illuminates the face, adding a warm hue and natural glow. A little goes a long way, and it can be used wet or dry for further adaptability. Buff your favorite shade of Beyond Powder onto the high points of the face with a small shadow brush for subtle luminosity, or tap it onto targeted areas with the finger for more of an impactful shine. For artists who want an extra dewy glow, the Beyond Powder now comes in liquid form in the Beyond Liquid Highlighter, which utilizes jojoba oil for a seamless blend. It can be used under foundation and concealer for a lit-from-within shine or tapped on the high points of the face for brilliant luminosity. Suitable for all skin tones with its famous champagne pearl shimmer, there's a Beyond Highlighter for everyone.
---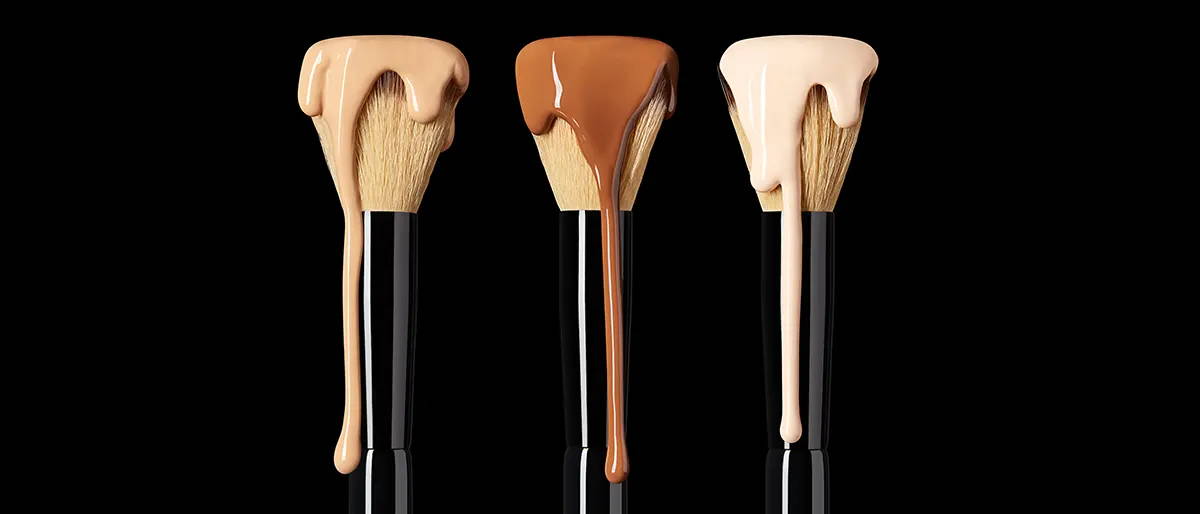 The Latest in Makeup Innovation
We know how exciting getting a new makeup brush can be! llamasqua's latest release of vegan and cruelty-free brushes work seamlessly for professional makeup artists and die-hard beauty lovers alike. Their foundation brush works as both a stippling and buffing brush, leaving your base effortlessly blended. Pick up a small amount of foundation at the tip of the bristles and buff in circular motions from the center of the face, outwards. Build up in sheer layers for extra coverage that still looks skin-like. The foundation brush can also be used with liquid highlighters and cream blush for the ultimate in versatility.
Get a more seamless blend than you've ever achieved before with Illamasqua's round concealer brush. Whereas most concealer brushes have flat edges with densely-packed bristles, this round and fluffy brush adds extra coverage where you need it without packing on too much product. Blend concealer under the eyes or around the nose, or color correct with just the right amount of pigment. It's also great for midday touch-ups that won't create cakiness or harsh lines. Vegan and cruelty-free, it's a staple for every makeup kit.
Illamasqua's Color Veil gel blushes are perfect for anyone who wants the seamless application of a cream product with the intense pigment of a powder. Engineered to be an innovative hybrid product that combines the best of both worlds, Color Veil offers a soft, jelly texture that lays down buildable, long-wearing pigment. It even boasts self-leveling properties for an airbrushed effect with zero caking and all-day hydration. Available in six shades ranging from fair lilac to rich bordeaux, Color Veil is a must-try product.
---
Ready to Explore?
If you're ready to try Illamasqua's award-winning line of subversive makeup must-haves for yourself, click here to view our full selection. Need help selecting the perfect products? We're here to help! Click here to contact a Beauty Advisor.
---
About Camera Ready Cosmetics
Camera Ready Cosmetics was founded in 2003 by Makeup Artist Mary Erickson. She dreamed of having a pro makeup showroom where artists could play with professional products without the typical makeup store attitude.
Today, our team of beauty industry veterans work together to curate the best quality products on the market. We partner with brands who respect the industry and formulate products for true working artists. You won't find CRC in high-end malls, and we don't wear matching brush belts.
If you want to play with products for a few hours and buy nothing, that's okay ... come in and play! Our store is your playground.
---