If you love following beauty and makeup trends, 2023's Pantone Color of the Year Viva Magenta is perfect for you because there are plenty of options for lipstick, lip gloss, eyeshadow, and blush in this bold raspberry color! Unlike last year's Very Peri, Viva Magenta is a universally flattering shade that can make a bold statement for eyes, lips, and cheeks!
To view all of the products, click here, or keep reading our blog!
---
Learn more about our Viva Magenta Makeup Product Recommendations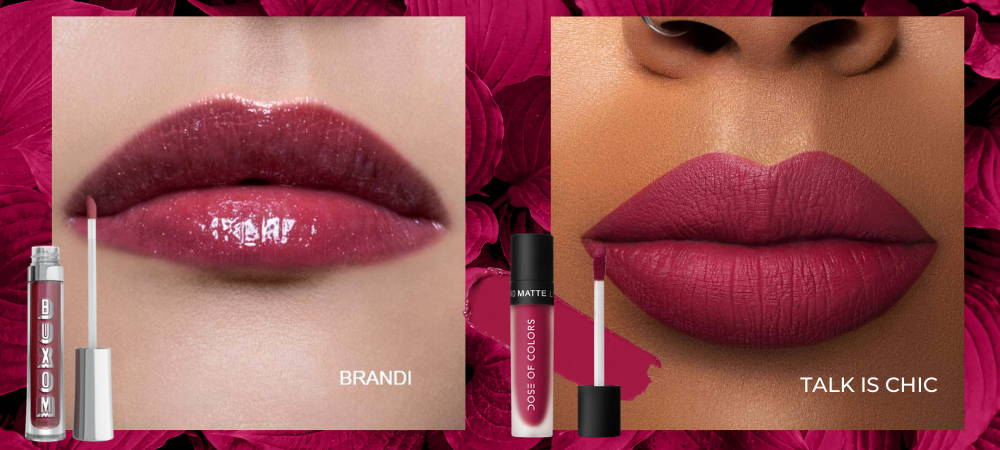 How to Wear Vivia Magenta on the Lips
The easiest way to incorporate a bold raspberry shade like Viva Magenta into your makeup collection is with lipstick or lip gloss. The key to wearing a bolder lip color like Viva Magenta is lip prep with a gentle lip scrub because bold shades can accentuate dry or peeling lips.
Viva Magenta Lipstick and Lip Gloss
Our top two picks include Dose of Colors Talk is Chic Liquid Matte Lipstick and Buxom Cosmetics Brandi Lip Polish. However, if you want to mix your own perfect shade or adjust a hue you already own, the best selling Danessa Myricks Beauty Luxe Cream Palette in The Feminist is a fantastic option.
PRO Tip: If you want your bold Viva Magenta lip color to be the statement of your makeup look, opt for neutral eyeshadow (matte or shimmer will both be flattering with this look) and long lashes!
---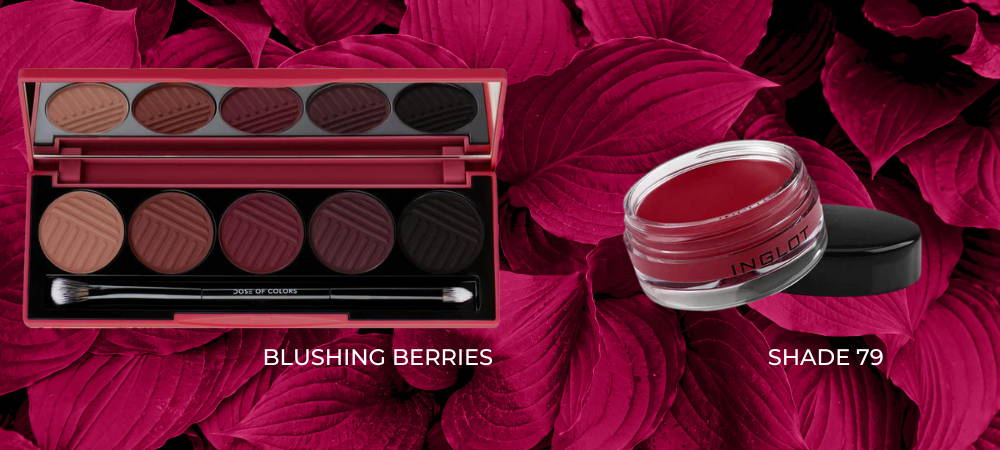 Viva Magenta Makeup for the Eyes
Viva Magenta may look intimidating at first glance, but this bold color is a great for all eye colors! It will make blue eyes look bluer, provides a striking contrast to green eyes, and complements brown-eyed beauties. The perfect Viva Magenta Eyeshadow Palette is Dose of Colors Blushing Berries if you're ready to embrace the full-blown berry look or Viseart Petites Mattes Milieu for a splash of magenta with other staple shades.
If you're intimidated by wearing a bold berry on your lids, you can always test the waters with a red-toned liner or a shimmering shade that provides a softer look. We recommend Inglot AMC Eyeliner Gel in shade 79 or Sydney Grace Cream Shadow in Cranberry Streusel (a shimmering medium-toned plummy red).
PRO Tip: A rich brown mascara pairs well with magenta or reddish-toned eye looks.
---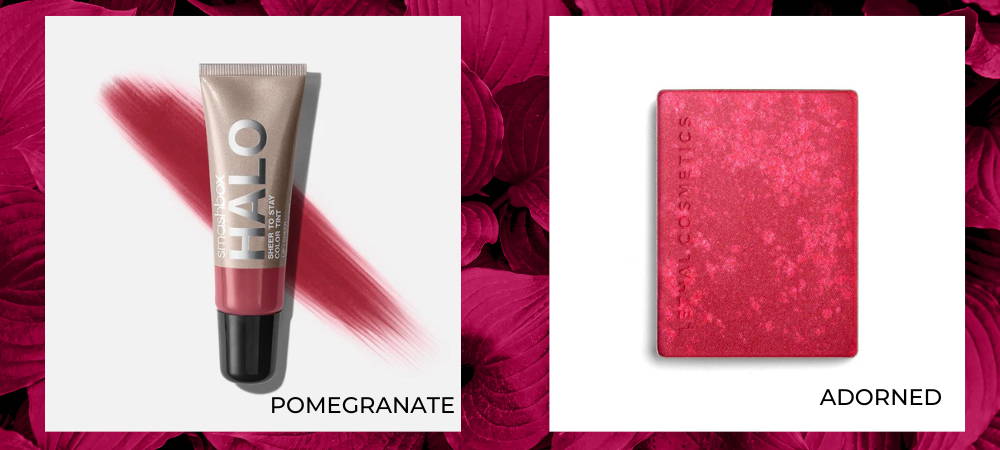 How to Wear Viva Magenta on the Cheeks
Bold makeup lovers, rejoice! There's nothing like a vibrant blush to instantly liven up your look. However, if you prefer just a tint of color, don't worry. We have options for you, too!
Our Top Picks for Viva Magenta Blush
For a luminous magenta-toned blush, we love Lethal Cosmetics MAGNETIC Face Powder Blush in Adorned. It has a glowy finish that helps soften the look, and it can be sheerly applied for a whisper of color. For cream blush, the new Smashbox Halo Sheer to Stay Color Tint in Pomegranate is a great option that can also be worn on the lips for a monochromatic look. The unique formula offers a powder-like matte finish that refracts light to help create a blurred, soft-focus look and is infused with jojoba oil to help hydrate the skin.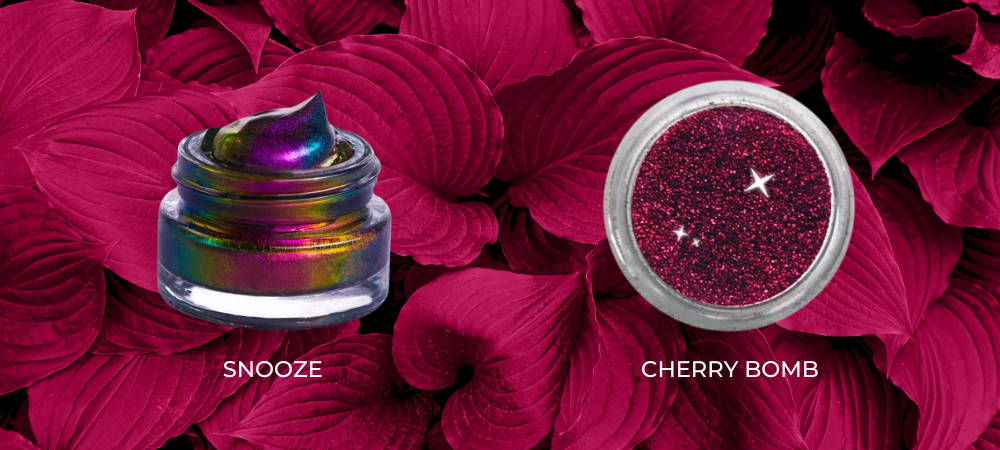 BONUS: Glitter and Multichrome Options for Viva Magenta Makeup
If your makeup style calls for extra glitz and glam, we have the perfect products to take Viva Magenta to the next level!
Karla Cosmetics Shadow Potion in the shade Snooze is a great option for those wanting a gel-based product that can be used as an all-over color or liner. This multichromatic shade shifts from purple to blue, green, bronze, and then magenta.  
If you prefer glitter to take your look to new heights, Eye Kandy Glitter Sprinkles in the shade Cherry Bomb is the perfect pick. We recommend pairing it with a Glitter Glue to maximize wear time and minimize fallout.
---
---
About Camera Ready Cosmetics
Camera Ready Cosmetics was founded in 2003 by Makeup Artist Mary Erickson. She dreamed of having a pro makeup showroom where artists could play with professional products without the typical makeup store attitude.
Today, our team of beauty industry veterans work together to curate the best quality products on the market. We partner with brands who respect the industry and formulate products for true working artists. You won't find CRC in high-end malls, and we don't wear matching brush belts.
If you want to play with products for a few hours and buy nothing, that's okay ... come in and play! Our store is your playground.