I'm sure there are at least 100 answers I can give to this question. As an Artist, foundation, sponges and brushes are important – in fact, everything we carry is important or it wouldn't be taking up real-estate in our makeup cases. Average consumers are finally realizing what many artists consider one of their most important tools: setting spray. Why spend an hour on doing the perfect makeup just to have it fade away or move around?  
---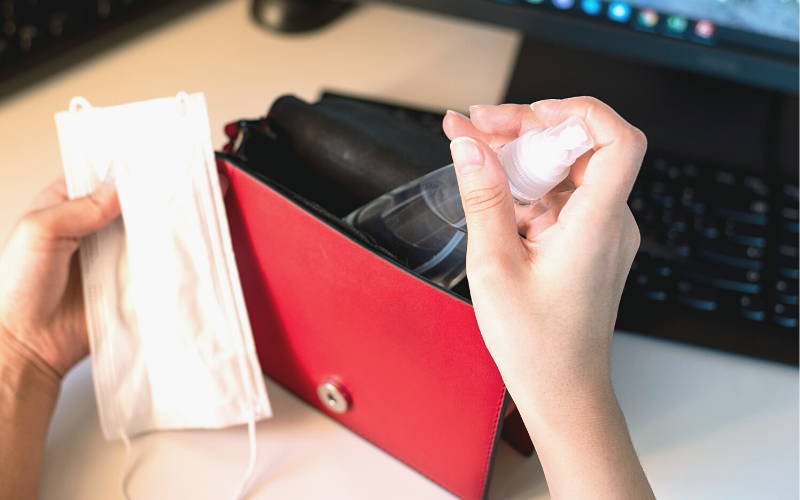 Creating Mask-Proof Makeup
If you've worn a face mask with makeup on, you know the makeup ends up on your mask, and it's not pretty. If you're like me, you remove the mask the minute you get into your car or your home, and this on-and-off motion can be hard on your makeup. A good sealer will help minimize the rub off onto your mask. My favorite sealer is the Ben Nye Final Seal, which is also one of the most popular setting sprays in the professional makeup industry.  
---
Facts About Ben Nye Final Seal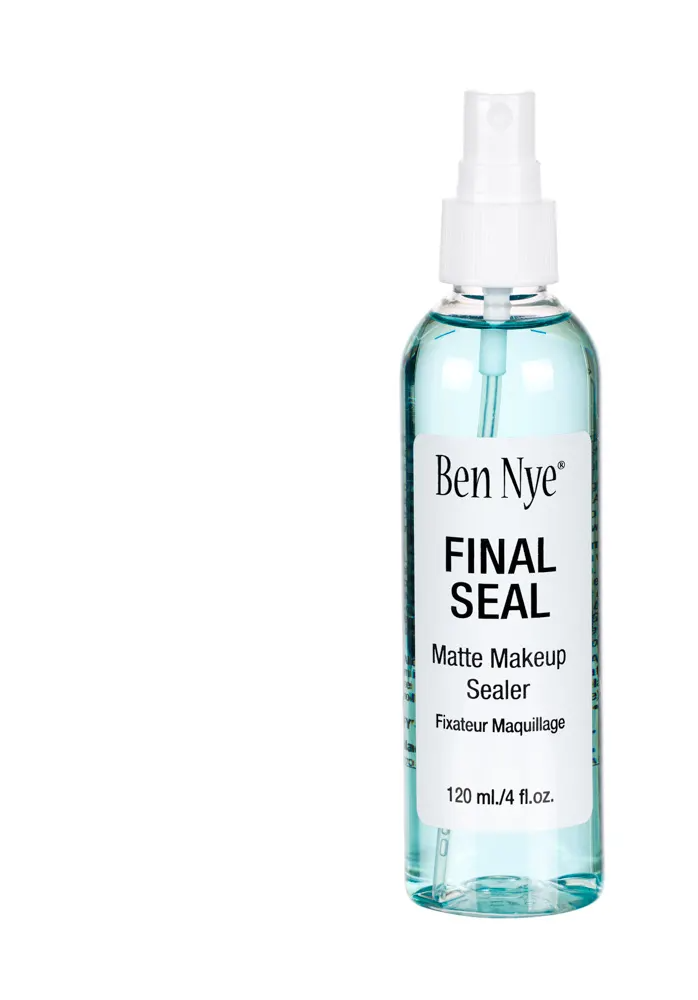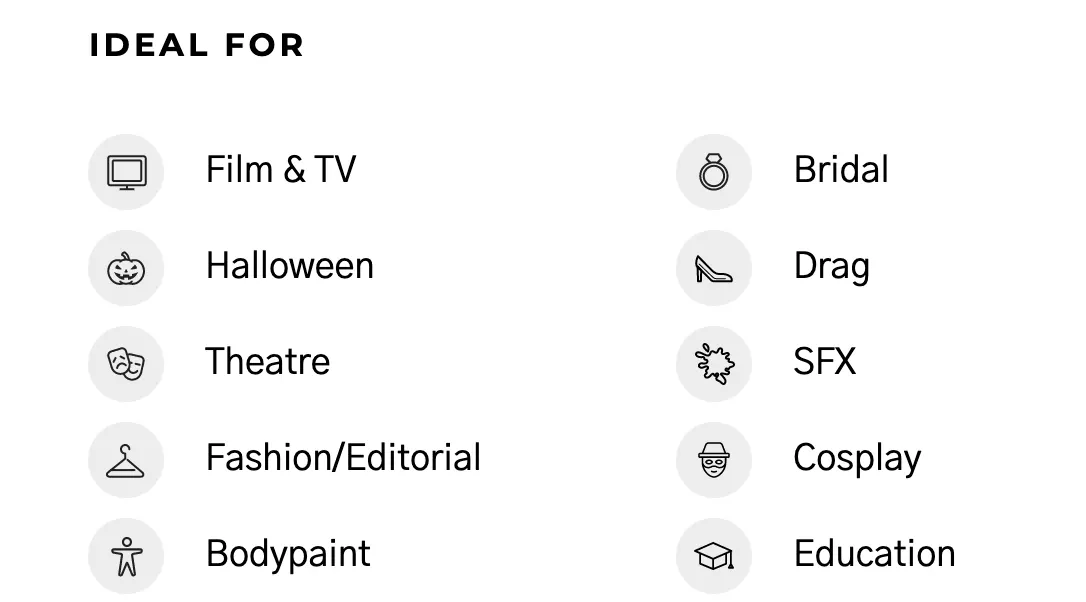 Final Seal has been around over 20 years, and real pros have been using it that long.
It can be used

prior

to makeup application to retard perspiration.
Final Seal may be applied with Ben Nye ProColor Aqua Airbrush Paints to make paints waterproof.
You can blend Final Seal with F/X Crème Colors for added durability.
Ben Nye just came out with a 4-oz size that comes with a sprayer. This is in addition to the 1-oz bottle already very popular for artists kits, and of course the 8-oz size to keep for refilling.
It is made in Los Angeles, California at the Ben Nye factory.

Ben Nye does not sell direct to the consumer. The company's focus is manufacturing a great product and not competing with their retailers. In today's world this is very rare, and retailers respect the company for taking this stance, allowing them to do what they are good at while Ben Nye focuses on making great products.

In addition to producing Final Seal at their LA factory, they also produce their cult favorite Banana Powder, a pro and makeup lover favorite thanks to Kim Kardashian, Wayne Goss, and other celebrities and makeup artists.
---
Jackie Aina tested (and approved) Ben Nye Final Seal as a great way to make your makeup mask-proof.
MUA Wayne Goss included Ben Nye Banana Powder in his recent Best Powder roundup video.
---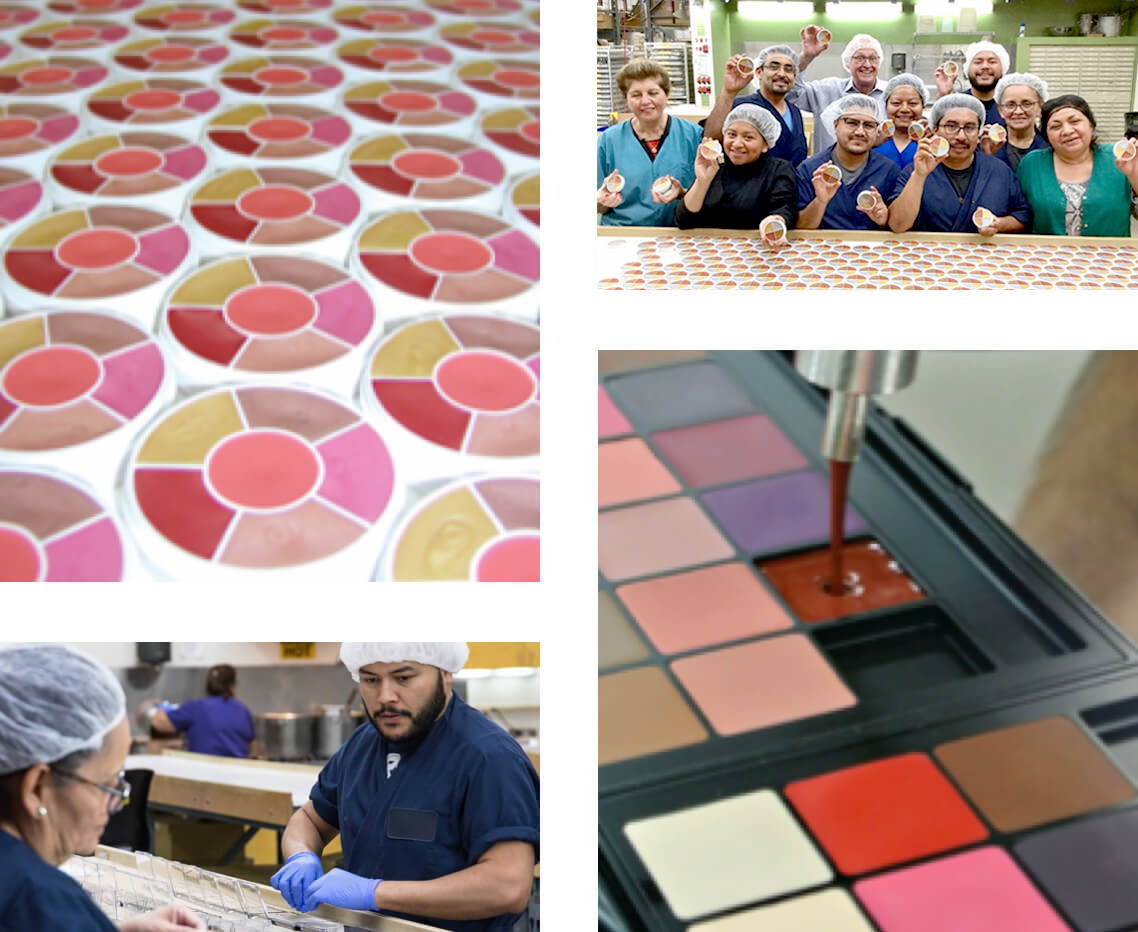 Photo & Behind the Brand courtesy of Ben Nye
Ben Nye is a long-time family business owned by Dana Nye. I've met and chatted a lot with Dana Nye over the years. When it comes to the business of makeup and manufacturing products for pro Artists, you won't find a more passionate person than Dana. I've toured the Ben Nye factory, and it felt like I was touring the Willy Wonka chocolate factory from a child's eyes. The entire place is pristine and well maintained; you could eat off the floors there. I had to throw that in because I was beyond impressed with the factory, and I've toured a lot of cosmetics factories over the years.
---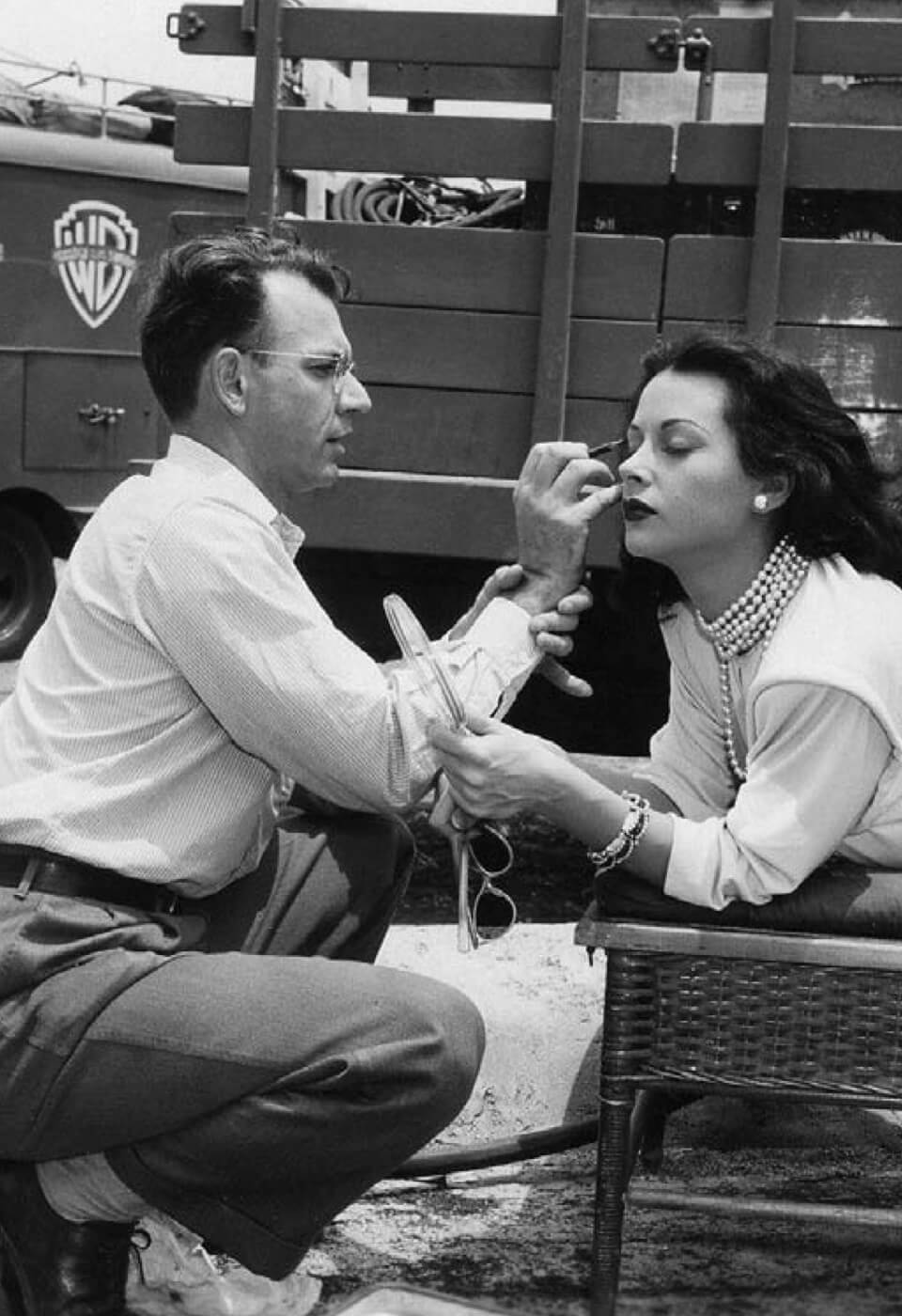 Photo & history courtesy of Ben Nye
FOUNDER
BEN NYE SR.
Ben Nye, Sr., renowned Hollywood Makeup Artist, founded his company in 1967 to serve professional artists and actors with high quality makeup products.
As 20th Century Fox Makeup Director, Ben Nye, Sr. was responsible for over 500 feature films and TV Shows spanning four decades. He worked with legendary actors, including Marilyn Monroe, Paul Newman, and Julie Andrews in epic films, such as Gone With The Wind, Gentlemen Prefer Blondes, The Fly, and the Sound of Music. He taught countless makeup artists who would influence artistry with Ben Nye's iconic style of beauty and realism.
---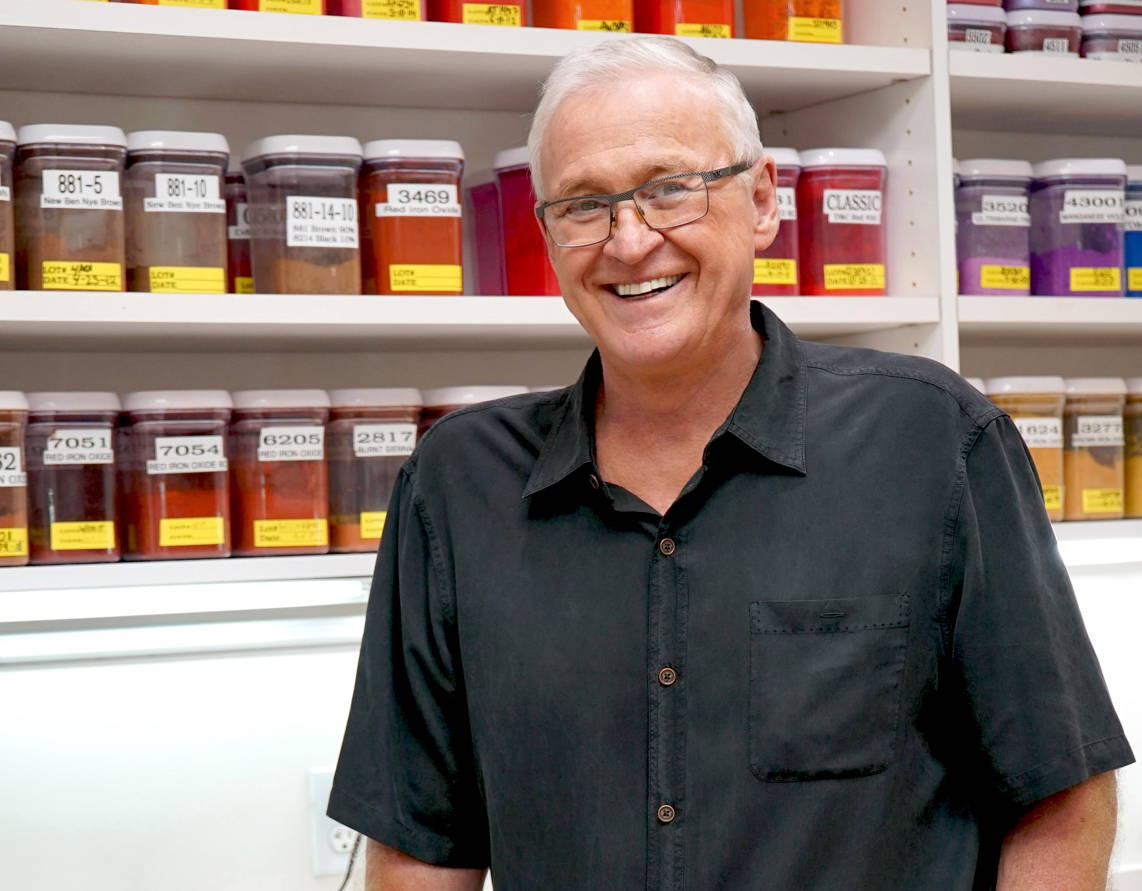 Dana Nye, Photo courtesy of Ben Nye
The Company Today
Today, Dana Nye, Ben Nye's youngest son, maintains his father's commitment to serving professionals throughout the world.
For the Ben Nye Company, it's a business based upon relationships. He and his creative staff listen carefully to working artists who provide inspiration on how to serve the industry better.
---
---
---
Written by Mary Erickson
Mary Erickson, founder of CRC and retired makeup artist, is a beauty industry veteran with more than 30 years of experience. To learn more about Mary, click here.
---
About Camera Ready Cosmetics
Camera Ready Cosmetics was founded in 2003 by Makeup Artist Mary Erickson. She dreamed of having a pro makeup showroom where artists could play with professional products without the typical makeup store attitude. Today, our team of beauty industry veterans work together to curate the best quality products on the market.
We partner with brands who respect the industry and formulate products for true working artists. You won't find CRC in high-end malls, and we don't wear matching brush belts. To learn more about how you can be a contributing writer to our PRO Tips Blog Series or to request a topic for us to cover, click HERE!