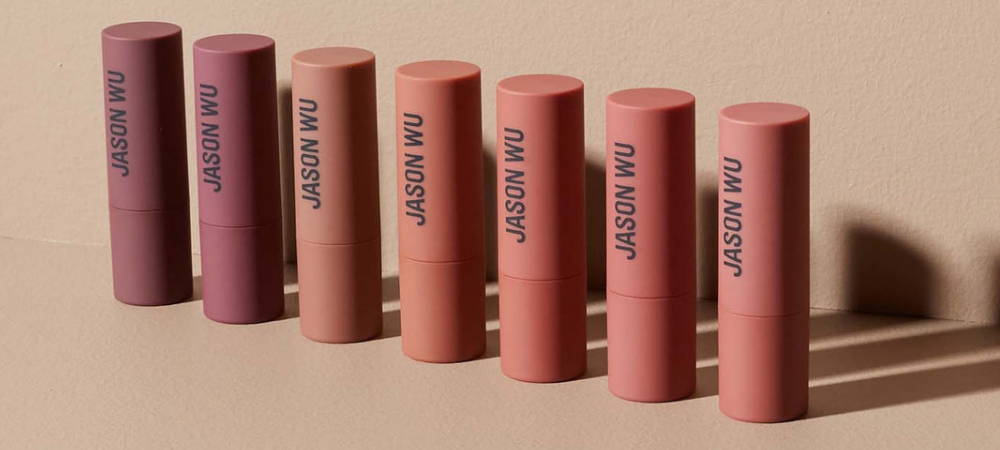 Camera Ready Cosmetics is Excited to Welcome Jason Wu Beauty
The secret is out: Jason Wu Beauty is now available at Camera Ready Cosmetics! In early 2021, Jason Wu expanded his brand into the world of beauty by partnering with Bespoke Beauty Brands and launching a makeup line that appeals instantly to the elegant minimalist who loves a classic, neutral moment, with an elevated touch.
The line was described by Wu himself as one that reflects "impeccably refined femininity" with multipurpose products, and we could not agree more. We are thrilled to now carry Jason Wu Beauty online and in our Dallas Showroom.
---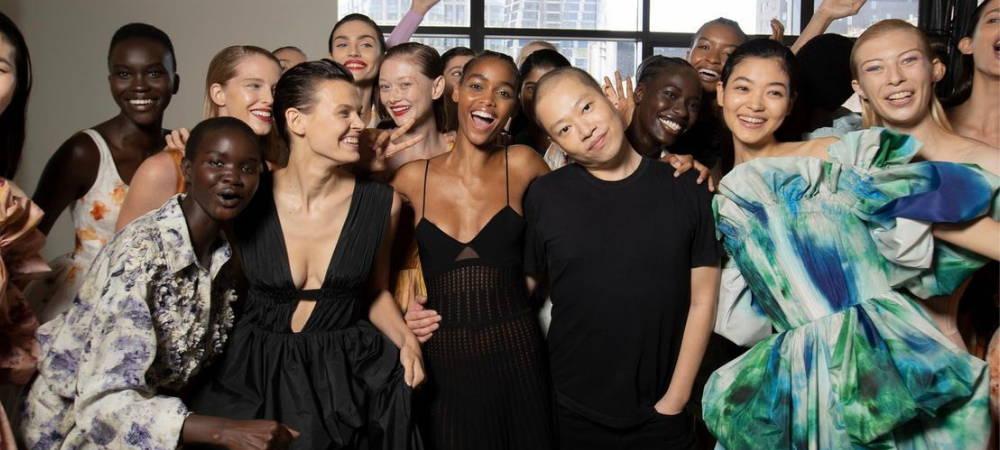 The Taiwanese-Canadian designer is already well-known for his luxury fashion and fragrance designs and has dressed the likes of Former First Lady Michelle Obama, Julianne Moore, Kate Bosworth, and more since his debut in 2007. Wu's use of perfectly paired colors, elegant fabrics, and feminine lines transitions effortlessly from the runway to the real world. He describes his childhood in the '80s as a time when makeup was très popular, and this focus on beauty captured his attention from a very young age.
His beauty brand, in particular, gives way for ease and accessibility with a mid-level price point (all individual products retail for under $35). His makeup line features a nude color spectrum that offers quintessential shades for every skin tone.
Wu hopes for his products to invoke a sense of strength, confidence, and beauty when applied and for his designs to make us feel like our best selves. In addition, Wu's clean beauty products are 100% cruelty-free and formulated without parabens, phthalates, and sulfates.
---
Jason Wu Beauty Products We're Excited About:  
Jason Wu Beauty offers a full range of products to excite your inner icon and help you create and complete your look.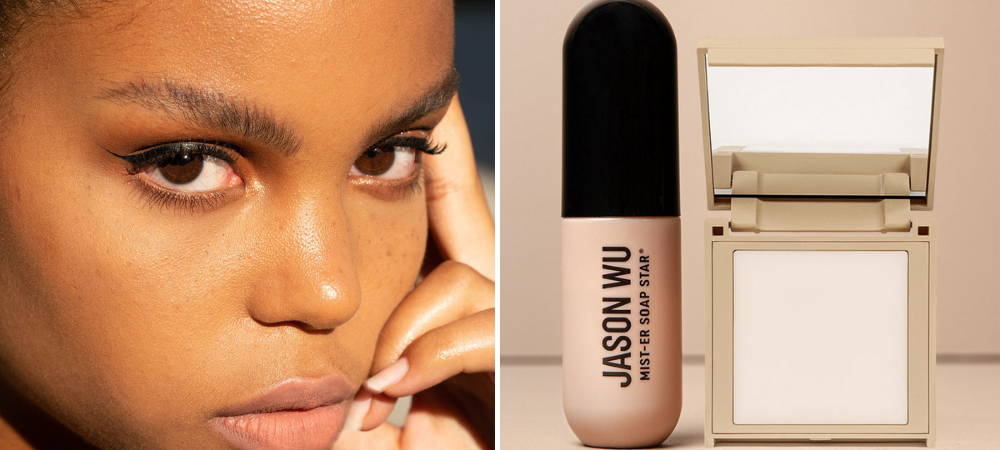 The Bush: This vegan formula clear brow soap is a kit must-have for taming thick or unruly brows and creating the perfect laminated brow look. Activate the product with a spray of Mist-er Soap Star directly onto the soap and then run a spoolie over the surface to pick up just enough product to comb upward through the brow.
Upon application, this non-sticky formula adds a healthy shine and smooths the texture of the brow. Whether using this duo alone or pairing with other brow tinting and defining products, we know your brows will look better than ever.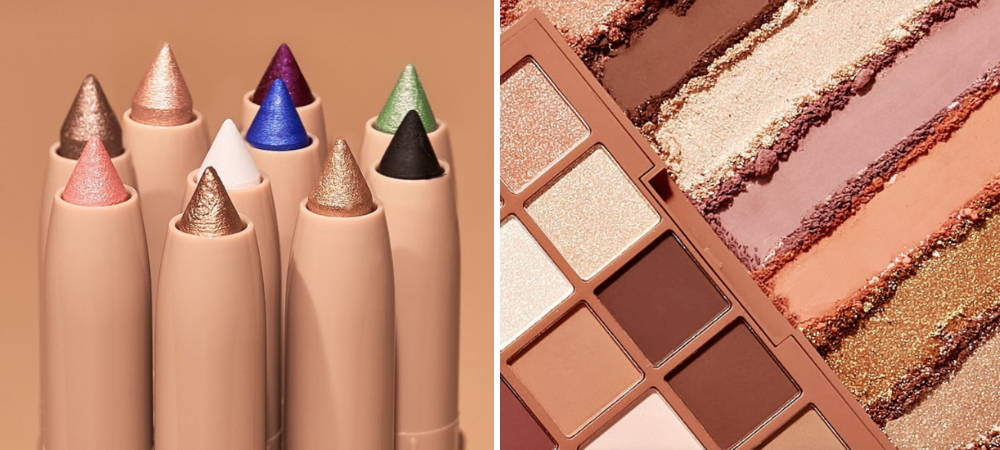 Eyeshadows: Both his perfectly curated eyeshadow palettes which include mattes and shimmers, and his cream-based eyeshadow Jewel Sticks, are available in a beautiful range of tones to work on a wide spectrum of skin tones and skin textures. Thanks to the convenient twist-up packaging and easy glide-on texture of the Jewel Sticks, they are quick to become a staple product in the everyday makeup bag or the pro artist's kit.
Whether the occasion calls for a sultry, earth tone shimmer eye or a vibrant blue or purple eye, the Jewel Sticks deliver glamour with just a twist and can be used on their own or as a pop of color on top of a powder shadow base. And because the perfect nude eyeshadow palette is something we're always skimming the shelves for, we are so excited to now have Wu's amazing palettes to specifically include soft and natural nude tones with great pay-off and minimal fall-out.
For the Face: Skin is always in, and with Jason Wu's unique and innovative face formulas, you can achieve both matte and natural looks that are light, easy, and effortless.
Magic Matte Oil: Wu's Magic Matte Oil is a vegan formula that can be used as a primer or as a way to refresh and mattify the face. With just a few drops applied to the fingertips and then pressed into the face either in targeted areas or all over, skin becomes the perfect velvety soft matte texture.
Wu-Prime It's So Soft: For those days when bare skin needs a little pick-me-up, but you still want something lighter than foundation, the Wu-Prime It's So Soft vegan formula is the perfect balance of coverage and breathability. Upon application, the appearance of pores and fine lines is minimized, and the skin is left with a flawless finish. Available in either Light/Medium or Medium/Deep, this tinted primer is a product that can be worn alone or as a primer underneath your favorite foundation to prep the skin for an all-day even complexion.
---

Are you ready to explore the innovative formulas and colorful world of Jason Wu Beauty? Click here to discover more!
---
About Camera Ready Cosmetics
Camera Ready Cosmetics was founded in 2003 by Makeup Artist Mary Erickson. She dreamed of having a pro makeup showroom where artists could play with professional products without the typical makeup store attitude.
Today, our team of beauty industry veterans work together to curate the best quality products on the market. We partner with brands who respect the industry and formulate products for true working artists. You won't find CRC in high-end malls, and we don't wear matching brush belts.
If you want to play with products for a few hours and buy nothing, that's okay ... come in and play! Our store is your playground.