Dewy, luminous, healthy-looking skin is in, and foundations that give that beautiful look have been going viral on TikTok, Instagram, YouTube, and beyond! Last year, RCMA Cream Foundation was among our most popular products thanks to Makeup Artist and Influencer @Paintedbyspencer, and this year has already kicked off with another viral surge for PRO favorite William Tuttle Creme Foundation!
However, long before people were raving about the beautiful luminous skin-like finish on social media, makeup artists were using William Tuttle Creme Foundation in their kits to create a beautiful, natural complexion on their clients for film, television, and events.
In this blog, we'll discuss:
Why William Tuttle Creme Foundation is such a great foundation for dewy natural-looking skin

Who William Tuttle is

Our top alternatives for William Tuttle Creme Foundation

Share a live demo using William Tuttle Foundation featuring our beauty advisor and professional makeup artist/photographer Calvin
---
Learn more about William Tuttle Creme Foundation & our top alternatives
Five Reasons We Love William Tuttle Creme Foundation
If you're looking for a lightweight full coverage foundation that doesn't need to be set and gives a natural, healthy skin, dewy finish, William Tuttle Creme Foundation may be the perfect match!  
This creamy formula is easy to blend, has high pigmentation, and has been trusted by makeup artists for the most important jobs including applying makeup for television, movies, and big events.
The top 5 reasons we love William Tuttle Creme Foundation include:
It doesn't have to be set with powder! The unique formula looks great and is long-lasting with or without powder.
It is incredibly affordable for the great quality you're getting! It's just $15 for 17 grams!
It is highly pigmented, so a little goes a very long way.
William Tuttle Creme Foundation looks beautiful on all skin types including textured and mature skin.
It looks best when applied with a dry sponge, but it still looks beautiful when applied with a dense brush or finger tips!
PRO Tip: We do not recommend applying with a completely saturated sponge because the formula is oil and wax-based (a very lightly wet sponge with the water squeeze out of it is fine if you prefer the sponge texture when it's slightly wet). If you have skin that is sensitive to formulas that are oil or wax-based, check out our recommendations below!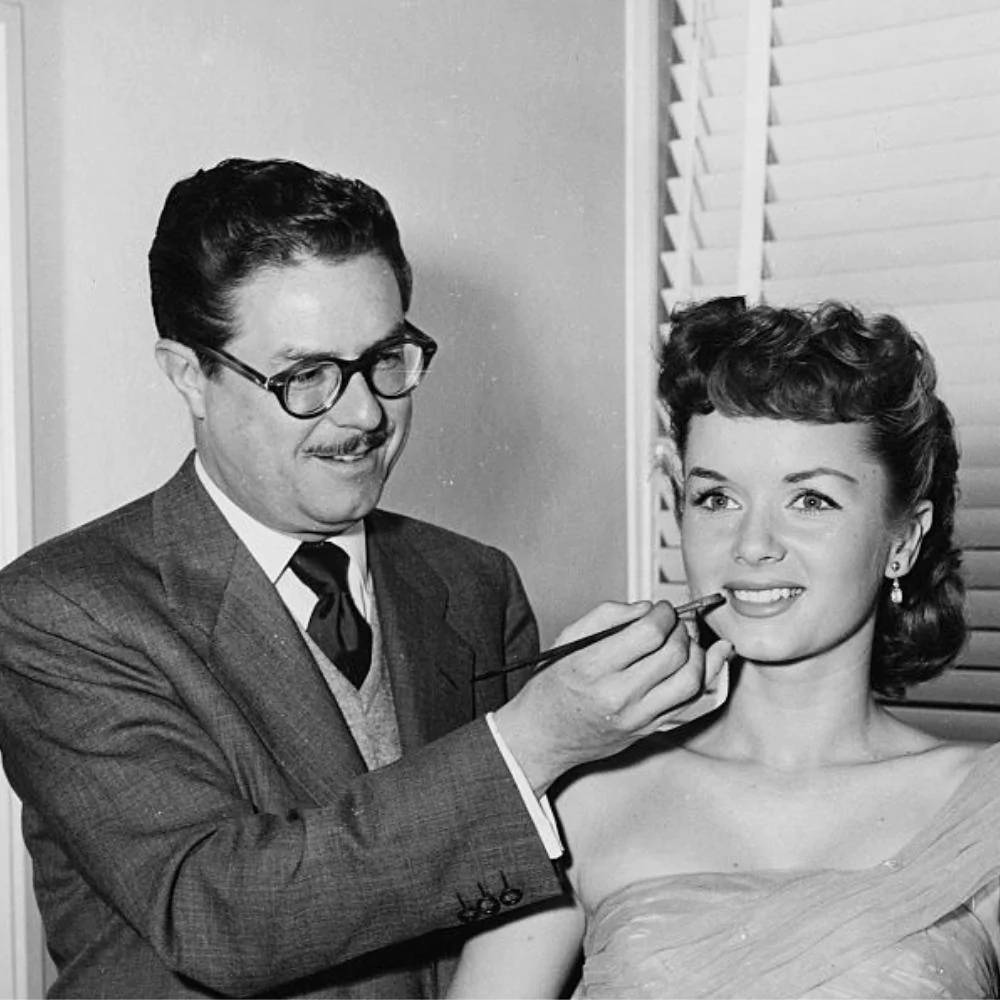 Who is William Tuttle?
William Tuttle was one of the pioneers in Makeup Artistry and won several awards as a makeup artist between the 1940s and 1980s. He served as the head of MGM's makeup department for more than three decades and taught makeup artistry to budding makeup professionals. After he left MGM, he created his beloved William Tuttle Creme Foundation, highly pigmented cream blushes, powder, and color correctors.
His full line of makeup includes cream contour products and cream highlighters.
Watch our LIVE Demo of William Tuttle Creme Foundation
To help answer questions about William Tuttle Creme foundation and to share pro tips on how to apply it, the best alternatives, and more, our Beauty Advisor Calvin shared some of his top tips on Instagram! Don't forget to join our beautiful Camera Ready Community on Instagram and TikTok for more great content!
---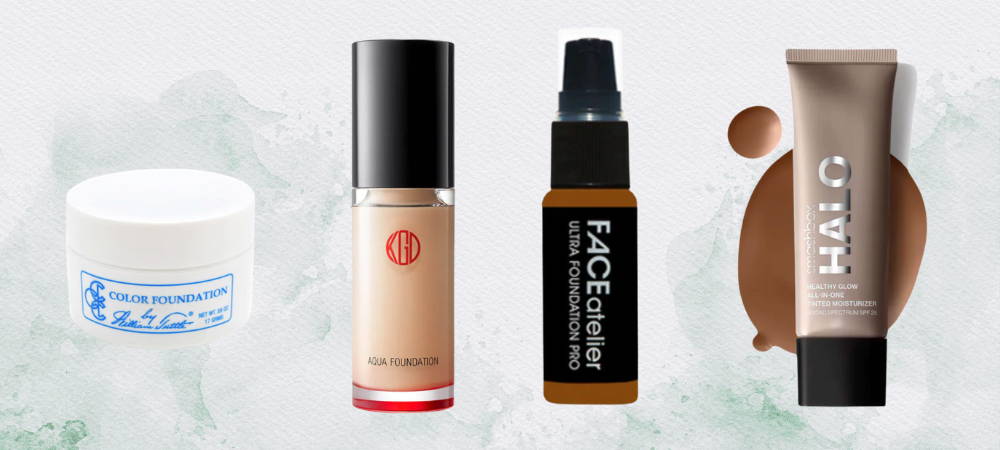 Our Top Alternatives for William Tuttle Creme Foundation
If you are looking for an alternative for William Tuttle Creme Foundation, our team has curated a list of products we think you'll love!
High-Coverage Foundation Alternatives for William Tuttle Creme Foundation:
Joe Blasco Ultrabase Foundation is a great alternative for William Tuttle Creme Foundation because it's another emollient cream-based foundation with higher pigment levels to provide excellent coverage while still feeling lightweight! This pro-favorite formula has also gone viral in the past when Kim Kardashian shared her at-home makeup routine in 2020. We offer the full-size as well as samples to help shade match.
If you want to stick with a cream formula, RCMA Cream Foundation is another highly pigmented foundation with full coverage that has skyrocketed to social media fame. Many makeup artists keep this foundation stocked in their kits because a little goes a long way, and you can mix it with moisturizers like Embryolisse Lait Creme Concentrate to sheer it out for an additional glow. It's available in a variety of sizes from full palettes with a wide range of shades to four-pan or five-pan options, as well as individual containers. We sell samples of it, too! The biggest differences are that this formula provides a more natural finish instead of glowy, and it is thicker in consistency.
The RCMA Liquid Foundation is a full coverage foundation that hydrates the skin and provides a natural finish, and influencers like Tati Westbrook have sung its praises on YouTube! It provides a natural finish that looks great on a wide range of sky types, and you guessed it! We sell the full-size and samples of it, too.
Glowy, Dewy, and Luminous Foundation Alternatives for William Tuttle Creme Foundation
Primer-infused for all-day wear, this tinted moisturizer provides SPF 25 sun protection for a healthy glow as it primes, perfects, protects, and hydrates skin. The coverage is sheerer than the William Tuttle Creme Foundation, but the finish is just as dewy and beautiful! We also recommend this as a lighter-weight option for those with sensitive or acne-prone skin.
Another makeup industry favorite, Koh Gen Do Aqua Foundation is a lightweight, hydrating, and dewy finish foundation that perfects the skin with each wear. It's a makeup artist favorite for film and photography because it smooths over fine lines and texture with ease and covers over small imperfections with light-reflecting pigments. Their unique formula creates a blurring and brightening effect on the skin to provide an "I just had a professional facial" glow! We proudly offer full-size bottles and samples.
Graftobian HD Creme Foundation
Another makeup artist must-have when their client wants a dewy, healthy skin foundation, Graftobian HD Creme Foundation offers a more glowy finish and is buildable to full-coverage. You can find it in palette form, individual containers, refills, and even samples!
Face Atelier Ultra Foundation
Our final recommendation is a favorite for bridal makeup artists and those with textured or mature skin - Face Atelier Ultra Foundation. Available in a variety of sizes (including samples, Face Atelier Ultra Foundation doesn't need to be set with powder, just like the William Tuttle Creme Foundation, and it hydrates the skin while providing a natural healthy-looking skin finish!
Mehron Celebre PRO HD Foundation
This Mehron foundation provides even higher coverage and the same beautiful dewy finish you'll get from the William Tuttle Foundation! The Mehron Celebre PRO HD Foundation is available in a range of shades.
Make Up For Ever Ultra HD Foundation Stick
This stick foundation provides that great healthy-skin glow that you crave! The Make Up For Ever team created it to be undetectable and perfecting for the newest HD & 4K technologies and beyond. The stick formulation makes it easy to throw in a bag, for touchups, and more!
---
---
About Camera Ready Cosmetics
Camera Ready Cosmetics was founded in 2003 by Makeup Artist Mary Erickson. She dreamed of having a pro makeup showroom where artists could play with professional products without the typical makeup store attitude.
Today, our team of beauty industry veterans work together to curate the best quality products on the market. We partner with brands who respect the industry and formulate products for true working artists. You won't find CRC in high-end malls, and we don't wear matching brush belts.
If you want to play with products for a few hours and buy nothing, that's okay ... come in and play! Our store is your playground.