One of the most exciting seasons for us includes the fall Wedding, Homecoming, and event season because wedding guests and event attendees get Camera Ready for those events with even more glitz and glam than almost any other time of the year (except New Years Eve)! That's why our Beauty Advisor Calvin created this Event Ready Makeup Look to ensure you're the belle of the ball with the best makeup look.
The Products Featured to Create this Green Eyeshadow Homecoming or Event Makeup Look Include:
Let's Get Into the Tutorial!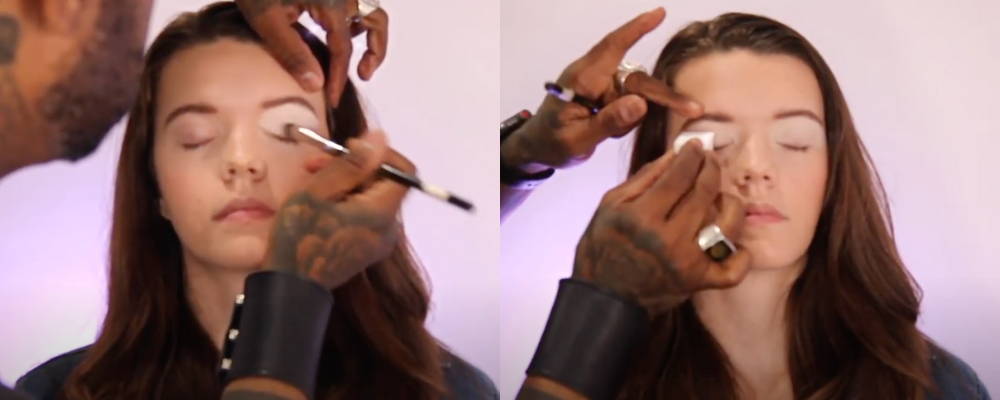 To prime the eyes, Calvin took Jason Wu Beauty Wu Prime Eye in the shade light and applied it with a brush. This allowed him to control exactly how much he wanted to deposit and where.
Next, to ensure even coverage, he took a disposable sponge and tapped out the primer across the entire eye area up to the brow bone and even a little outward to ensure the smoky blown-out eyeshadow look would lock into place.
---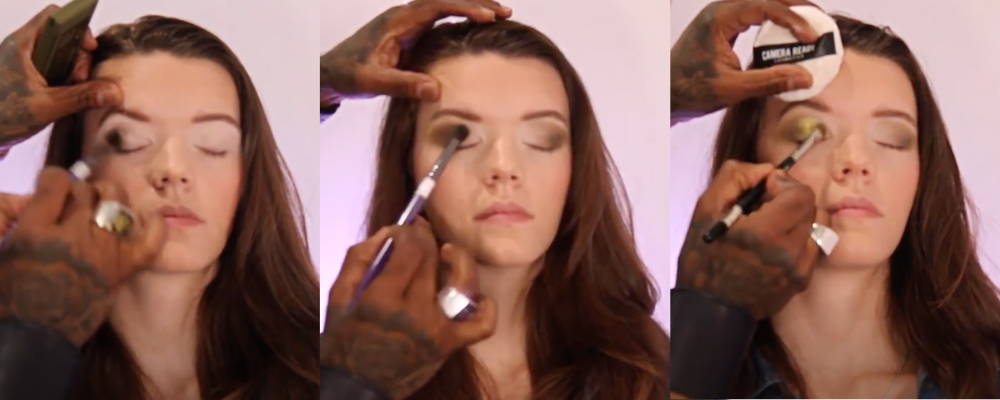 Step 2: Apply a Blown-Out Smoky Eyeshadow Look for Maximum Impact and to Make the Eyes Look Bigger
Green eyeshadow has been a big makeup trend for 2022, so Calvin used Dose of Colors Cutting Edge Eyeshadow Palette along with the Olivine Twin Flames in the Danessa Myricks Buried Treasure kit for a smoky and shimmery look.
With the Cozzette S 175 brush, he started with the shade Cameo to shape where he wanted the smoky eye to be the darkest on the outer corner and tapped it onto the skin. Next, he took a clean Bdellium Golden Triangle 785 brush to diffuse the color. He dipped the brush into the lighter shade Edgy and blended the color outward to soften the color to ensure it looked soft while still impactful with the lovely green hue. He tapped into the darker Cameo shade again and tapped in more pigment into the outer half of the lid before creating a soft cut crease using a Smith Cosmetics brush with Olivine Twin Flames.
---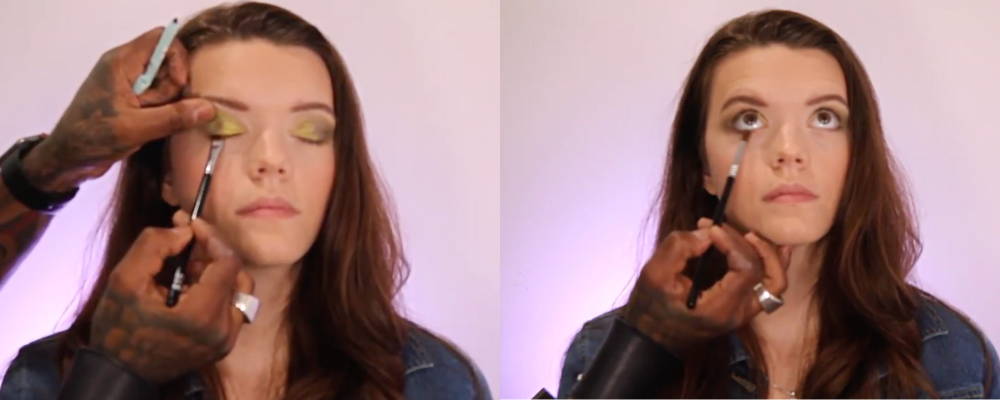 Step 3: Apply Eyeliner and Highlight the Brow Bones & Inner Corner of the Eye
To help create dimension to the look, Calvin used Jouer Celestial Powder Highlighter on the inner corner and directly under the brow bone.
Calvin lined the model's eyes with Meloway Super Black Meloliner and applied it with a flat liner brush, to better control application and to prevent it from looking like a harsh line. He smudged it against her lash line and applied a hint of Cameo eyeshadow on top to make it blend into the look even more. Next, apply lashes and mascara.
PRO Tip: Even if your client is used to wearing brown or a different shade of mascara, make sure you're using mascara that matches the false lashes.
Step 4: Apply Blush to Make the Cheeks Pop
Blush is a must for a great event makeup look, and highlighter can catch the light just right if the event is being held in a dimly lit environment. Calvin used RMS Beauty Re Dimension Hydra Blush in French Rose to provide a glowy flush to the cheeks.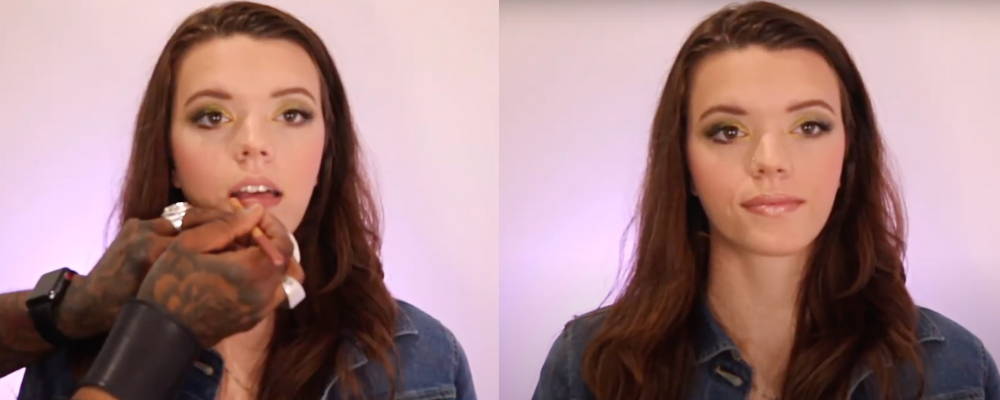 Step 5: Apply Lip Liner, Gloss, and Setting Spray
Watch the Event Makeup Tutorial
That's it! You're Camera Ready! To see the entire tutorial in action, watch the video below!
Feeling inspired to recreate the look? Watch the video above, or visit our YouTube Channel!  We hope this blog inspires you this event season, and if you have any questions, our Beauty Experts are just a quick email away! If you recreate this look or any of our other tutorials, be sure to tag us @camerareadycosmetics on social media!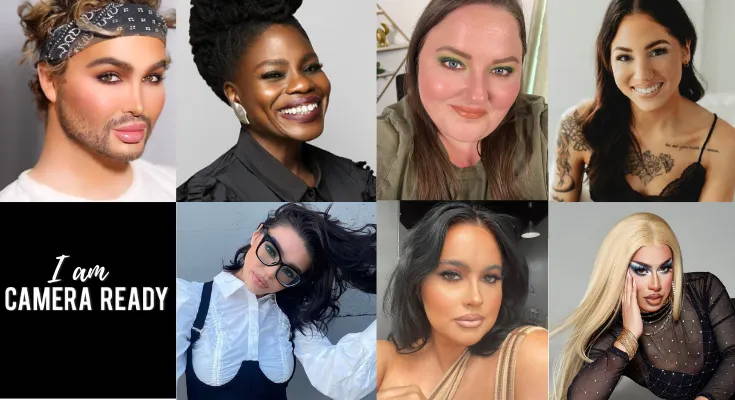 ---
About Camera Ready Cosmetics
Camera Ready Cosmetics was founded in 2003 by Makeup Artist Mary Erickson. She dreamed of having a pro makeup showroom where artists could play with professional products without the typical makeup store attitude.
Today, our team of beauty industry veterans work together to curate the best quality products on the market. We partner with brands who respect the industry and formulate products for true working artists. You won't find CRC in high-end malls, and we don't wear matching brush belts.
If you want to play with products for a few hours and buy nothing, that's okay ... come in and play! Our store is your playground.