Whether you're saying I Do or dining and dancing the night away, there are certain beauty products that will help your makeup be Camera Ready all day and night long! In this blog, we'll have you discover the long-wearing, highly pigmented, and makeup sealing products pros have used for years.
The topics we will be covering in our blog about being Camera Ready for Brides & Big Events include:
---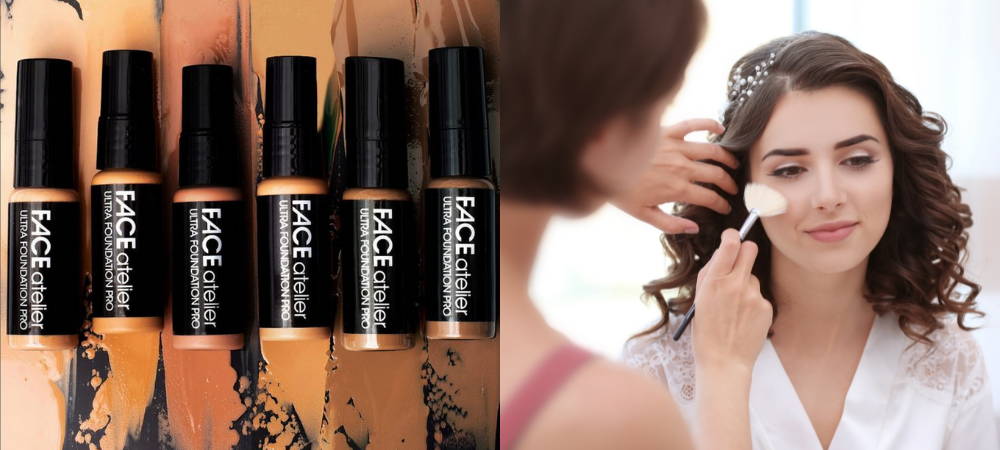 When it comes to bridal makeup looks, there will always be fun new trends that some brides want to try, but there are definitely some staple products that will create a lasting look both when it comes to wear-time and the overall look of the photos.  
Skin prep is an essential part of any bridal makeup look, so makeup artists rely on face masks, under-eye patches, and hydrating lip care to ensure the bride is looking their best!
Matte eyeshadows tend to photograph the best because shimmery shades can catch the light differently depending on the lighting angles. If a bride is outdoors, the sun will give unpredictable lighting, so a soft pearly satin-finish eyeshadow will be the best to create an eye-opening effect to create dimension.
The Essential Skincare Steps to Get Ready for Being Photographed: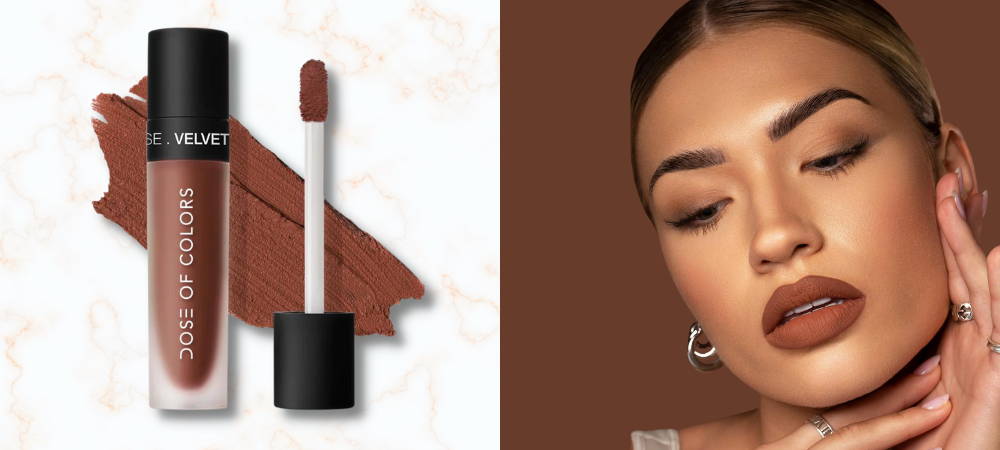 While we love a good bridal glam look, event makeup is where we shine! We've got you covered with plenty of options to dial up the shimmer and drama to create jaw-dropping and long-lasting looks.
Our Top 10 makeup and beauty Products to have on hand when you need your makeup to last for an event like homecoming, prom, or a gala:
---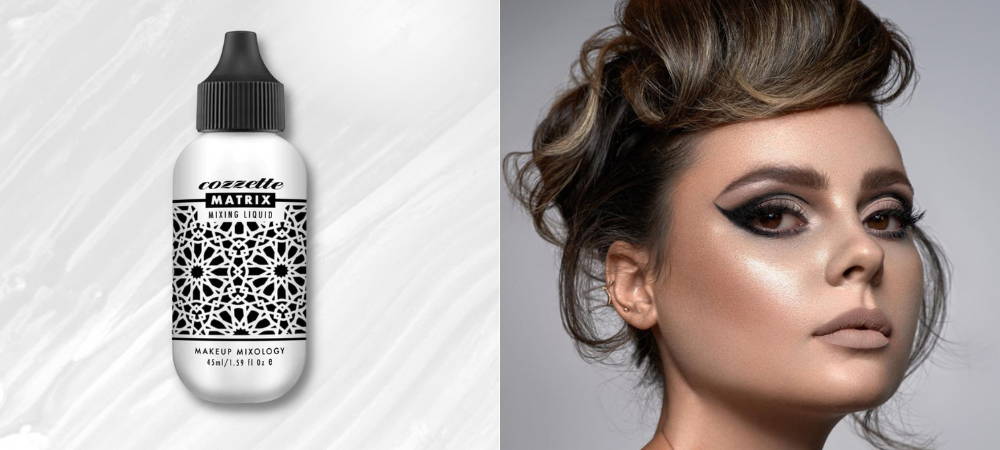 Of course, we offer plenty of great products to use if you prefer different formulas, shades, and coverage levels, so we've listed our other best selling makeup for brides and events below!
Best Products for Adding Gems, Pearls, or other embellishments to your makeup looks:
Pros-Aide Adhesive is a medical-grade water-based adhesive for the skin that allows you to affix gems and other items to your look for long periods without irritation. This professional-grade adhesive has been used in thousands of projects in filming major motion pictures, stage, and TV.
Best Products to Help Makeup Stay In Place For Events in Humid & Hot Environments:

 
If you're prone to getting oily or sweat throughout the day, reach for pro favorite Mehron Barrier Spray. A light misting of this pre-makeup product will help slow sweat production to allow your makeup to stay in place even longer! In a pinch, you can also use a light mist of your favorite setting spray before makeup to create a similar effect. For a more hydrating product that delays sweat production, pros rely on Skin Prep Pro. Simply apply to a clean (and preferably unmoisturized) face with a cotton pad or sponge, allow to dry, and apply makeup as you normally would.
Best Products and Lip Sealer For Kissable Lips that Last:
Did you know that there are products that act like a setting spray for your lips? Meet Face Atelier Lip Lock - a liquid product that creates a barrier on top of your existing lip products to keep them in place for longer wear! Mehron also offers Lipstix Sealer, another great option to lock in your lips. Just be sure to apply in very thin layers and let it dry in between each step.
For a multi-purpose sealer, we highly recommend Cozzette Matrix Mixing Liquid, a mixing medium that makes any product long-wearing and water resistant! To use it on the lips, simply apply your lip color and lightly dab a drop of product on top to create a long-lasting seal.
From the perfect bridal look to trending makeup looks, our Winter Look Book and Bridal Look Book will give you plenty of options to choose from. In each Look Book, we share the exact products each talented artist used to create the look so you may recreate them! If you're ready to start shopping the Top 10 Lists above, click the links below:
The Top 10 Products for Bridal Makeup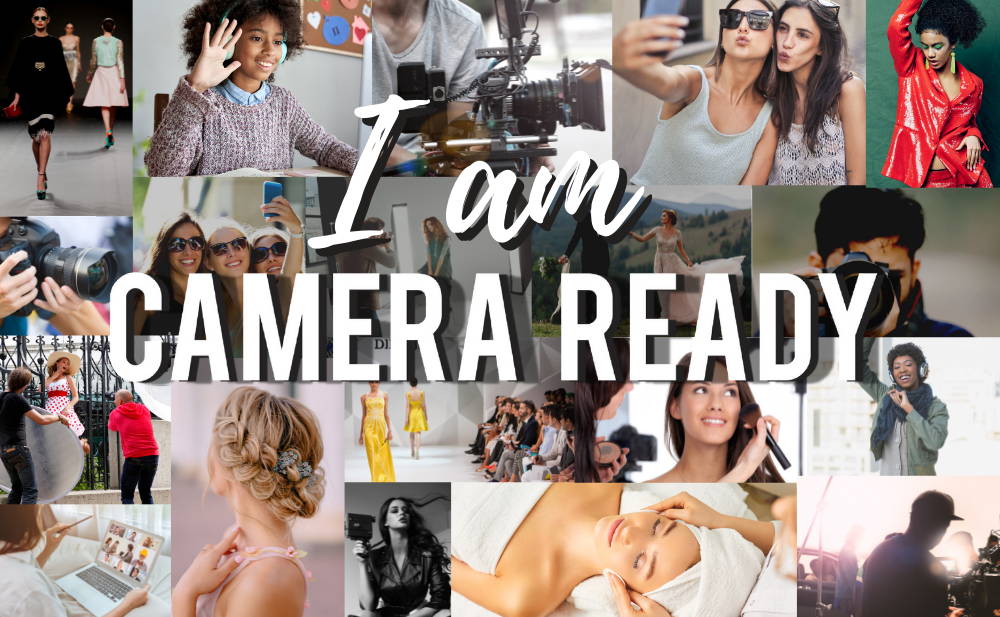 ---
About Camera Ready Cosmetics
Camera Ready Cosmetics was founded in 2003 by Makeup Artist Mary Erickson. She dreamed of having a pro makeup showroom where artists could play with professional products without the typical makeup store attitude.
Today, our team of beauty industry veterans work together to curate the best quality products on the market. We partner with brands who respect the industry and formulate products for true working artists. You won't find CRC in high-end malls, and we don't wear matching brush belts.
If you want to play with products for a few hours and buy nothing, that's okay ... come in and play! Our store is your playground.