Images and information courtesy of Avène
We live in a world where clients and consumers are increasingly aware of the ingredients in the products they're using and the impact they have on the environment. That's why we're pleased to announce we have added Avène to our Camera Ready Family! This well-respected skincare line is rooted in dermatology and focuses on formulas and ingredients that meet the rigorous standards demanded by the European cosmetics regulations and are in compliance with FDA requirements. Additionally, the packaging for all of their products is recyclable.
In this blog, we'll tell you the story behind the brand and will spotlight a few of our favorite products that we recommend adding to your kit or your personal routine!
---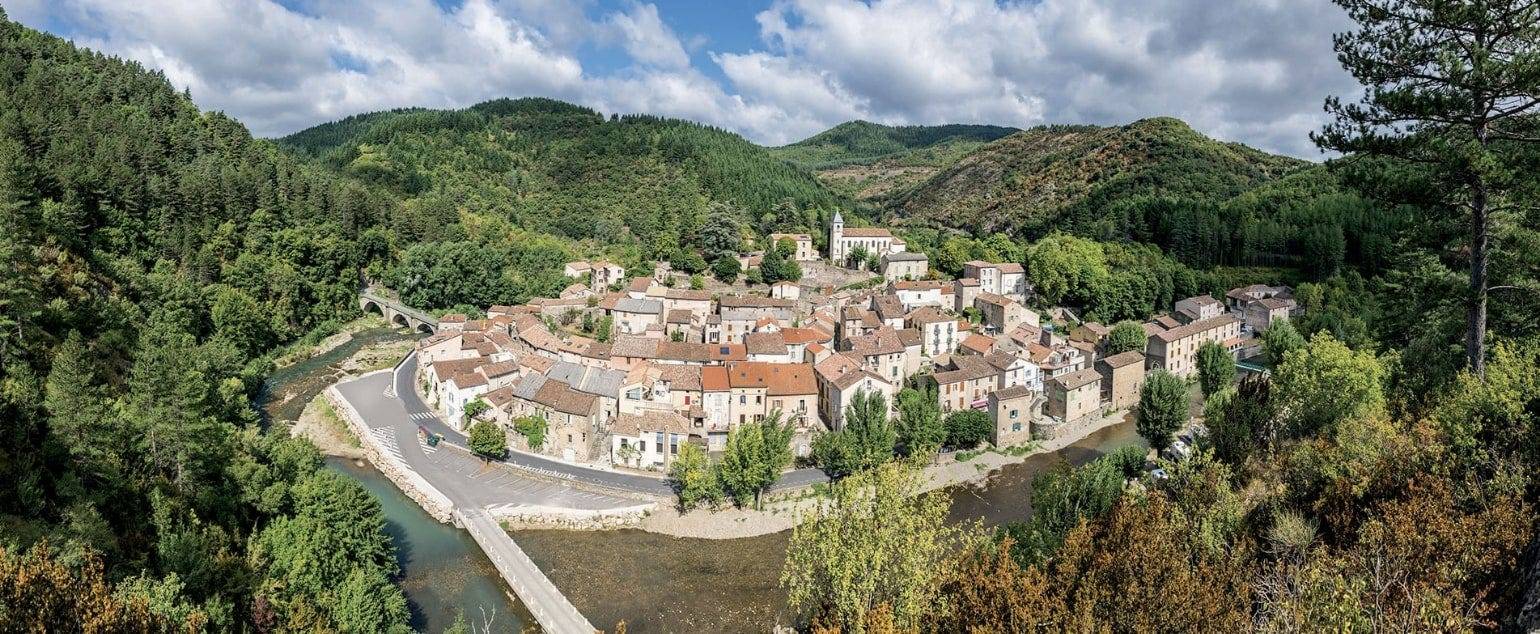 A Rich History
Avène has over 275 years of expertise in caring for sensitive skin and is recommended by dermatologists worldwide. At the heart of every formula is clinically proven Avène Thermal Spring Water to soothe, soften and calm the skin.
Originating as pure rain mixed with sea-spray rich in mineral salts, Avène Thermal Spring Water makes its 50-year journey through the Cévennes Mountains in Avène, France. During this journey, the water filters through the dolomites, mineral-laden porous rocks, where it comes into contact with an ancient microorganism, named Aquaphilus Dolomiae*, that produces key substances which are in part responsible for making Avène Thermal Spring Water so effective. This remarkable biological property, combined with the well-known mineral properties, is the double signature of Avène Thermal Spring Water. These distinguished properties ensure gentleness, tolerance, and efficacy that is unique to Avène Thermal Spring Water and does not exist anywhere else in the world
Today, Avène is dedicated to creating innovative and effective products using Avène Thermal Spring Water and to improving quality of life for all skin types, leveraging pharmaceutical and dermatological heritage and expertise.
---
The Ingredients
All ingredients used by Pierre Fabre Dermo-Cosmétique Laboratories are on the list of ingredients authorized by the European legislation for use in cosmetic products. The Pierre Fabre Group monitors the safety of each product marketed around the world in accordance with its own strict internal pharmaceutical quality and safety standards. In addition, their formulas are compliant with current European legislation and have been clinically tested by dermatologists to ensure they provide excellent results of efficacy and tolerance, even for people with hypersensitive or atopic (eczema prone) skin.
---
Our Top Picks for Makeup Artists
When it comes to the products we keep in our kits, we love products that are multipurpose and great for all skin types. That's why we've curated our favorite products for makeup artists and have provided a few tips each!
Avène Thermal Spring Water This hydrating mist has a neutral pH to help soothe and soften the skin. In addition to being a great option to refresh your makeup, it can be used as a setting spray. This handy spray is also a great option to lightly spritz before applying makeup for added calming hydration.
Tolerance Control This lightweight cream helps restore the skin's barrier while soothing visible redness, tightness and overheating. Infused with postbiotics to calm sensations of skin discomfort. Use it as part of your skin prep routine for those with stressed-out or irritated skin.
Cleanance Mattifying Emulsion While this mattifying moisturizer is great for daily use, it is also the perfect primer. It is lightweight and dries to a velvety matte finish to provide the perfect base for makeup along with shine control, and oil-controlling benefits. Additionally, the Avène Thermal Spring Water in the formula provides 24-hour hydration to keep the makeup looking fresher longer.
Cicalfate + A must-have in every kit, Cicalfate + is a quick fix for dry patches, eczema patches, and redness. This rich, nourishing cream is infused with a postbiotic restorative ingredient to help protect skin from external aggressors while maintaining proper hydration for optimal skin restoration.
---
Our Top Picks for Everyone
Even if you're not a makeup artist, there are plenty of options we know you'll love! In addition to our top recommendations for makeup artists above, we know you'll enjoy adding these to your routine:
A-OXitave Antioxidant Water Cream This lightweight, hydrating antioxidant water cream provides powerful protection against oxidative stress and is enhanced with mother-of-pearl for a radiant, illuminated glow. These microspheres provide a soft-focus effect to smooth the look of fine lines, wrinkles, and pores.
Soothing Eye Contour We love a good eye cream, and this one checks all the boxes! It absorbs quickly and provides lasting hydration thanks to the Avène Thermal Spring Water. However, it goes a step further and helps to depuff with calming ingredients like chamomile and is suitable for even the most sensitive eyes and skin!
Hydrance Aqua Gel This all-in-one hydration powerhouse can be used as a daily moisturizer, overnight mask, and along the eye contour. It fortifies the skin's protective barrier leaving skin intensely hydrated, dewy, and smooth. It can be used as a daytime moisturizer and layers well under makeup, or for added hydration, incorporate it into your nighttime routine. Ingredients like dextran sulfate and pre-tocopheryl provide free radical and pollution defense while detoxifying your skin, and hyaluronic acid and Avène Thermal Spring Water combine to provide time-released hydration to keep your skin feeling plump and hydrated.
Solaire UV Mineral Multi-Defense Sunscreen SPF 50+ Available in a tinted and non-tinted version, Avène's sun care products rely on zinc oxide for its UV-blocking abilities. They also incorporate niacinamide, bisabolol, and allantoin to soothe and calm the skin and to improve the overall tone and texture. This velvety smooth formula has also been recognized and approved for its efficacy and safety by the National Eczema Association, and the Skin Cancer Foundation.
---
Are you ready to experience Avène? Click here to get started on the path to calmer, happier, and brighter skin, or click below to shop some of their best sellers!
---
---
About Camera Ready Cosmetics
Camera Ready Cosmetics was founded in 2003 by Makeup Artist Mary Erickson. She dreamed of having a pro makeup showroom where artists could play with professional products without the typical makeup store attitude.
Today, our team of beauty industry veterans work together to curate the best quality products on the market. We partner with brands who respect the industry and formulate products for true working artists. You won't find CRC in high-end malls, and we don't wear matching brush belts.
If you want to play with products for a few hours and buy nothing, that's okay ... come in and play! Our store is your playground.
---