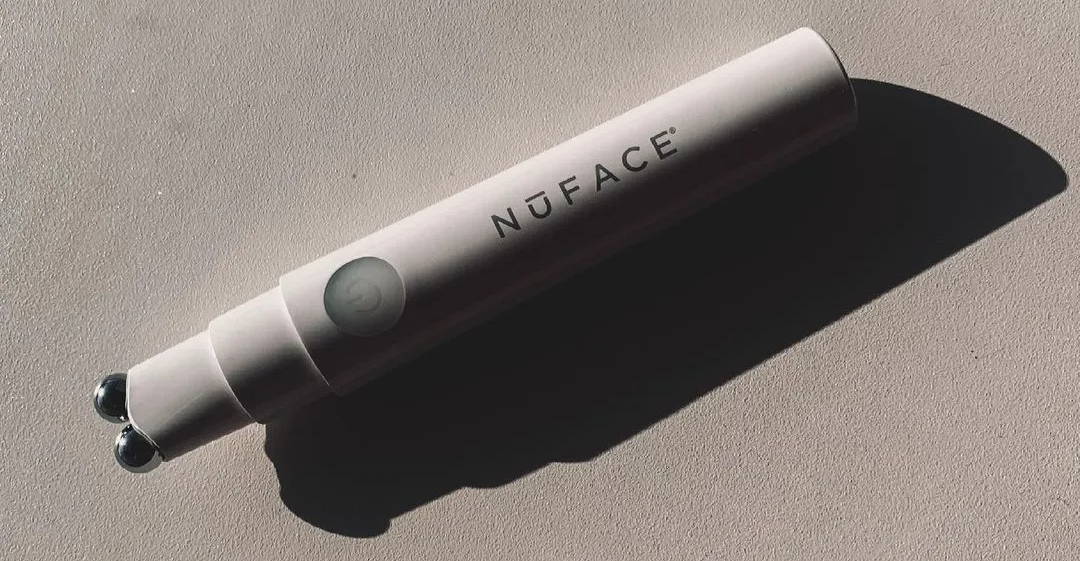 Professional makeup artists and aestheticians around the globe have incorporated NuFACE devices into their services. From the instant results from NuFACE FIX® through the Lip Flick Treatment to lifted brows and smoothed fine lines, we love how NuFACE devices can help makeup apply better on top of treated skin AND provide lasting results with regular use!
---
Did you miss our Instagram Live with NuFACE Sales Manager Katie Gonzalez? Watch it now!
For the Bride
On the big day, every bride wants to look their best. The NuFACE FIX provides an instantly smoother canvas by smoothing out fine lines and plumping up the skin with gentle microcurrent in just three minutes. Using the feathering technique (learn more here), you can provide a soothing facial while also creating a more even base for makeup application. Simple start with cleansed skin, apply the NuFACE Fix Line Smoothing Serum, and treat the areas you want to smooth. The device will automatically turn off after three minutes. Tap any remaining serum into the skin, as it will provide extra hydration and will act as a primer for makeup.
For added contouring to the face, use the Trinity PRO or Mini to contour and sculpt the face using the 5-Minute Facial Lift, or give their eyes an extra using the ELE attachment.
For the Mother-of-the-Bride
In addition to using the NuFACE FIX to smooth lines, try the Lip Flick technique to smooth lip lines and plump the lips. This quick 3-minute treatment will also help prevent lip liner and lipstick from bleeding throughout the day. If time allows, treat the Mother-of-the-Bride to the 15-Minute Advanced Facial Lift.
For Quick Makeup Changes or Touch-ups
If you're on set and always on the go, be sure to keep the FIX and the Prep-N-Glow Cleansing Cloths handy for an instant perk-me-up! The cleansing cloths are dual-sided and remove makeup, dirt, oil, and impurities with soft spun lace while the polishing micro-dots provide gentle exfoliation to brighten skin.
These individually wrapped cloths are enriched with hydrating hyaluronic acid as well as antioxidants and minerals to keep skin looking radiant and beautifully refreshed, at home or on the go. They're the perfect way to exfoliate and cleanse skin before your microcurrent treatment.  
Once properly cleansed, perform the Instant Line Smoothing Treatment, an easy 3-minute routine, to get skin ready for the next look. The skin will be instantly smoother, and your makeup will apply easier and be less prone to creasing.
---
---
---
---

Information and images courtesy of NuFACE®
Are you ready to learn more about NuFACE? Click here to read more about the brand and the devices. Ready to shop? Click here to explore NuFACE.
---
About Camera Ready Cosmetics
Camera Ready Cosmetics was founded in 2003 by Makeup Artist Mary Erickson. She dreamed of having a pro makeup showroom where artists could play with professional products without the typical makeup store attitude.
Today, our team of beauty industry veterans work together to curate the best quality products on the market. We partner with brands who respect the industry and formulate products for true working artists. You won't find CRC in high-end malls, and we don't wear matching brush belts.
If you want to play with products for a few hours and buy nothing, that's okay ... come in and play! Our store is your playground.
---