We all love a good viral makeup hack when there is a pro technique behind it, and Hailey Bieber's Fall Lip Combo from TikTok demonstrates a pro favorite method to make your lips look fuller! To learn more about this makeup hack to achieve " brownie glazed " lips, keep reading!
In our next blog, we are sharing shades and dupes for those wanting to recreate her viral lip look.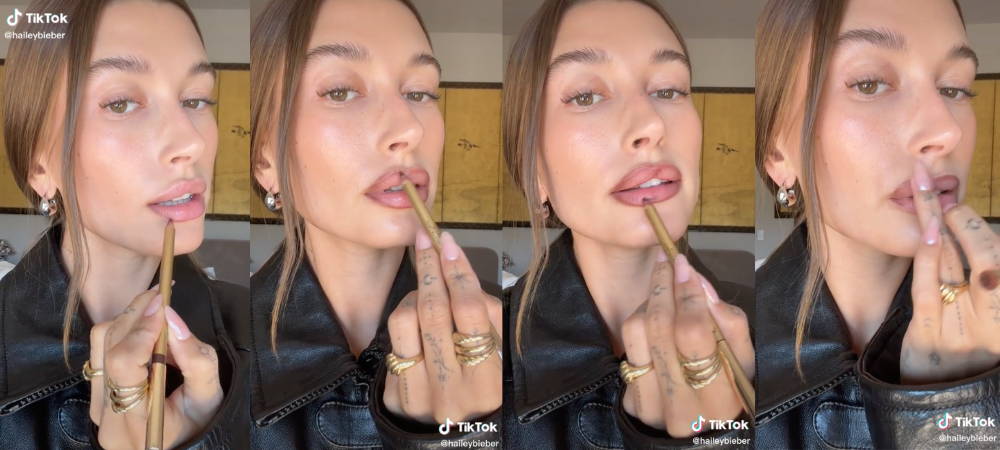 Hailey Bieber posted a viral TikTok for her Fall Lip Routine featuring Scott Barnes Lip Liner in the shade Naomi, and although her lip liner routine started out with the usual outline style, she drew a bit of extra liner into an almost "heart" shape in the center of her top lip. She also concentrated a few more swipes of the pencil onto the center of her lower lip before diffusing the shade with gentle finger taps to blend.
Without getting too technical, makeup and light theory state that deeper shades will appear more "sunken in" or "shadowy", and it will appear as though the darker areas are more sunken into the surface. That's why contouring works to carve out your cheekbones!
On the opposite side of the spectrum, lighter tones will make areas appear highlighted or fuller. They mimic the high points that the light would catch first; hence, why we use highlighter on our cheekbones and brow bone - to make those areas look like they're more prominent.  
By leaving the outer halves of her lips "lighter", they appear fuller, plumper, and give more visual interest to the lip, but she doesn't stop there!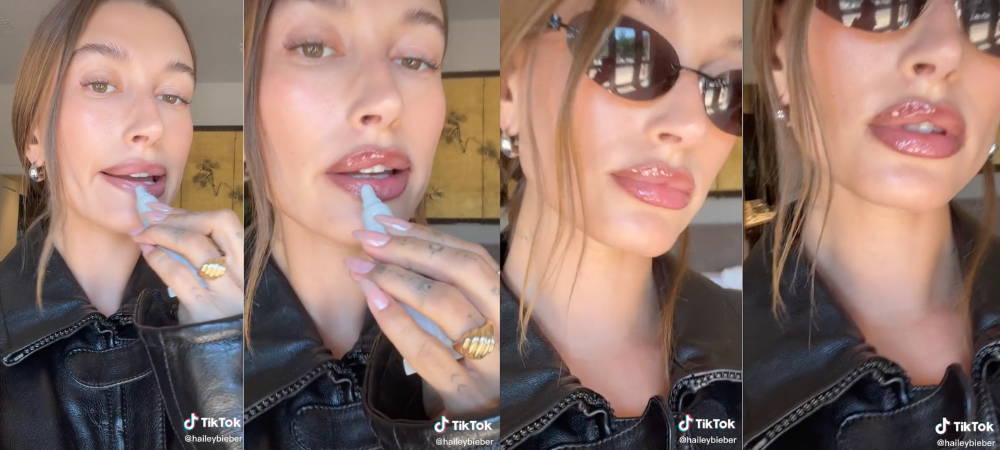 After Hailey Bieber perfected her pout with a nude brown lip liner, she added a clear hydrating gloss that seemed to magically make her lips double in size! Makeup artists always keep a clear gloss in their kits for this very reason. A good hydrating and shiny gloss will catch the light even more and from all angles creating the illusion of a larger surface area in this case, the lips.
If you watched the video, you noticed she applied the gloss to her lower lips first, lightly tapped her lips together to transfer some gloss to the top lip, and finally, she applied a light layer to her upper lip to ensure she didn't completely blend away the lip liner she drew onto the center of her top lip. This ensured the fuller lip look she drew on would stay in place, giving her the poutiest, perfect fall lip combo!
---
---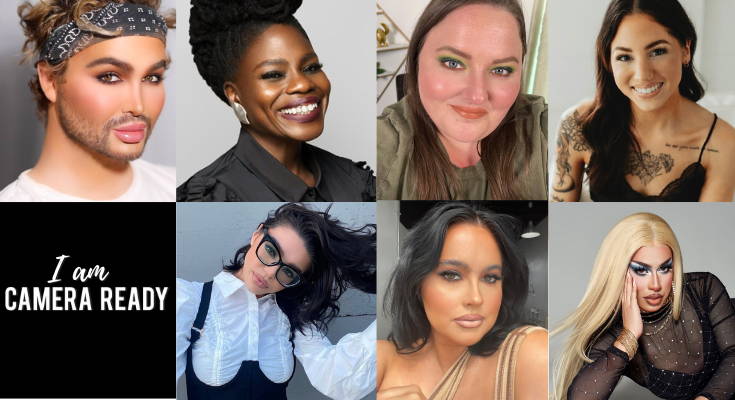 ---
About Camera Ready Cosmetics
Camera Ready Cosmetics was founded in 2003 by Makeup Artist Mary Erickson. She dreamed of having a pro makeup showroom where artists could play with professional products without the typical makeup store attitude.
Today, our team of beauty industry veterans work together to curate the best quality products on the market. We partner with brands who respect the industry and formulate products for true working artists. You won't find CRC in high-end malls, and we don't wear matching brush belts.
If you want to play with products for a few hours and buy nothing, that's okay ... come in and play! Our store is your playground.