Our Buyers here at Camera Ready are lucky to see sneak peeks of new releases and can often see trends developing before they're officially viral on TikTok, so we asked them to share their insights into this year's hottest Fall and Winter Trends as well as their top picks to achieve each one!
EDITOR'S NOTE: Our goal is to help you feel Camera Ready no matter what, and while we love following the trends, it's important to remember to do what makes you look and feel your best! If you have any questions or want a personal recommendation, contact one of our Beauty Experts!
In this blog, we will be discussing the following popular makeup, hair, and beauty trends for FALL/WINTER 2022:
The Clean Girl Trend 2.0

Bigger & Bolder Looks

Statement Lips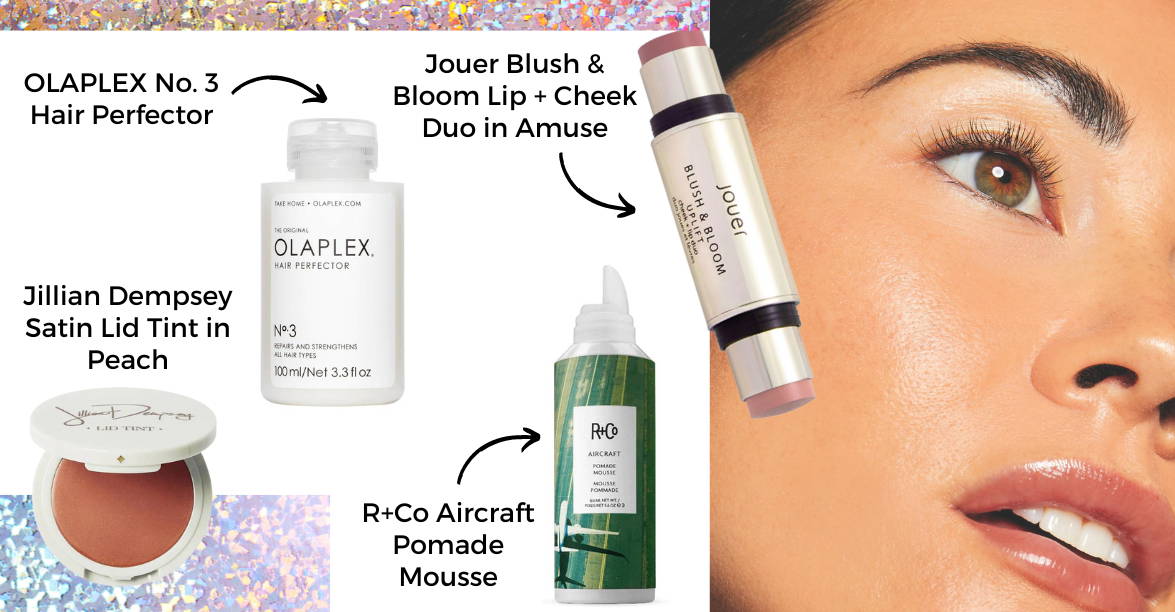 Fall/Winter 2022 Makeup and Hair Trend: The Clean Girl Aesthetic, but with a Twist
We know the Clean Girl beauty trend has been around for a while now, but the newest fall and winter releases this year continue to support that this viral beauty movement (and for some, it's a lifestyle) is here to stay for a while!
Thankfully, the latest update to this trend is to make it more inclusive and achievable for every beauty lover and not just limit it to those with an already great complexion or those that like minimal coverage. This upgraded take on the Clean Beauty trend calls for more of a flush of color to the face and additional coverage.
How to Achieve the UPDATED Clean Girl Makeup Look
The overall "less is more" approach still remains the same, but this time, add a hint of blush and a tint to the lips! From multi-tasking products like Illamasqua Gel Sculpt to add dimension to the eyes and cheeks to tinted balms like Jillian Dempsey Lid and Cheek Tints for all-over color, there are plenty of on-the-go friendly pocket-sized products to create the look!
For those wanting a flush of color, try creating a monochromatic look with a product that's eye, lip, and cheek safe like Danessa Myricks Colorfix (just apply a tiny amount and diffuse the pigmentation well because these beauties are pigmented!) or one of her popular multi-purpose palettes like the best selling The Feminist or The Nudist Luxe Cream Palettes. If you're looking for a beauty product with skincare benefits, opt for a Jouer Bloom & Blush Cheek and Lip Duo!  
Finish the look with lightly filledin brows with the ultra-natural looking Kevyn Aucoin True Feather Brow Marker, and you've achieved Clean Girl perfection!
PRO Tips: If you want to recreate the Clean Girl Makeup Look but have a few imperfections you'd like to cover up, opt for a lighter coverage tinted moisturizer or spot concealer.  
If you have drier skin and have a hard time pulling off this minimalistic makeup look, start with a blurring and hydrating SPF like Saint Jane Luxury Sun Ritual and opt for more emollient and hydrating cream products like Laura Mercier Tinted Moisturizer Blush (which can also be used on the lips & eyes!) or Melt Cosmetics Blushlights.
How to Achieve the Clean Girl Hair Look
Achieving the Clean Girl Hair Look is a little trickier since every hair type has different needs (If you're still searching for your holy grail hair care, take our Hair Quiz to find your perfect products!), but the basic look you're trying to achieve is smooth, frizz-free, and hydrated hair.
If you've been on TikTok at all this summer, odds are you saw the #OlaFLEX Challenge where folks shared their routines to achieve the smooth and healthy hair this trend calls for. One of the most popular videos included a routine to create a slicked-back look that treated hair while also giving a super sleek and trendy slicked-back appearance. They used a cocktail of OLAPLEX No 7 Bonding Oil, No 6 Bond Smoother, and No 3 Hair Perfector to help restore the hair while styling it, too.
If you prefer to add just one or two products to help banish pesky flyaways, our buyers suggest R+Co Dart Pomade Stick or adding another flexible pomade to your collection, along with a great dry shampoo to extend the life of your look.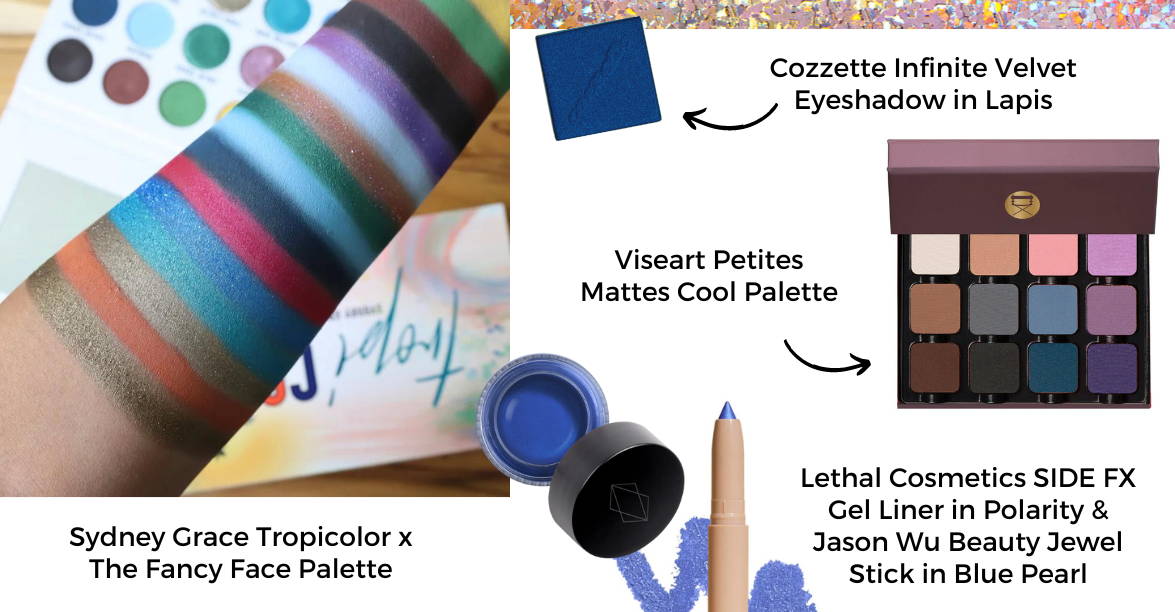 Fall/Winter 2022 Makeup Trend: Bigger and Bolder Looks

If the almost no-makeup makeup look is not your style, don't worry! This bold beauty trend encourages you to go all out and express yourself with eye-catching colors, textures, and shapes. There are no right or wrong ways to apply these looks, and cat eyes have become elongated, graphic liner is bolder and thicker, and smokey eyes are less precise and more smudgy (for the ultimate one-and-done smokey eyeshadow palette, check out Dose of Colors Smokey Soiree or Baked Brows II palettes).
Blue Eyeshadow and eyeliners trending for fall/winter 2022:
Just like in 2021, blue eyeliner and blue eyeshadow looks are trending again with celebrities like Taylor Swift and Kylie Jenner joining in on the fun. However, the exact shade of blue has become more of a royal or true blue and even ethereal with duochromes and pearly shades giving this popular look a unique look.
Our buyers' top recommendations for the blue eyeshadow and eyeliner look trend include:
COLORFUL LOOKS AND MULTICHROMES ARE HOTTER THAN EVER:
Finally, there's no denying that multichrome and bold shades are more popular than they've ever been, so to make it easy, our buyers are sharing our best selling colorful palettes:
---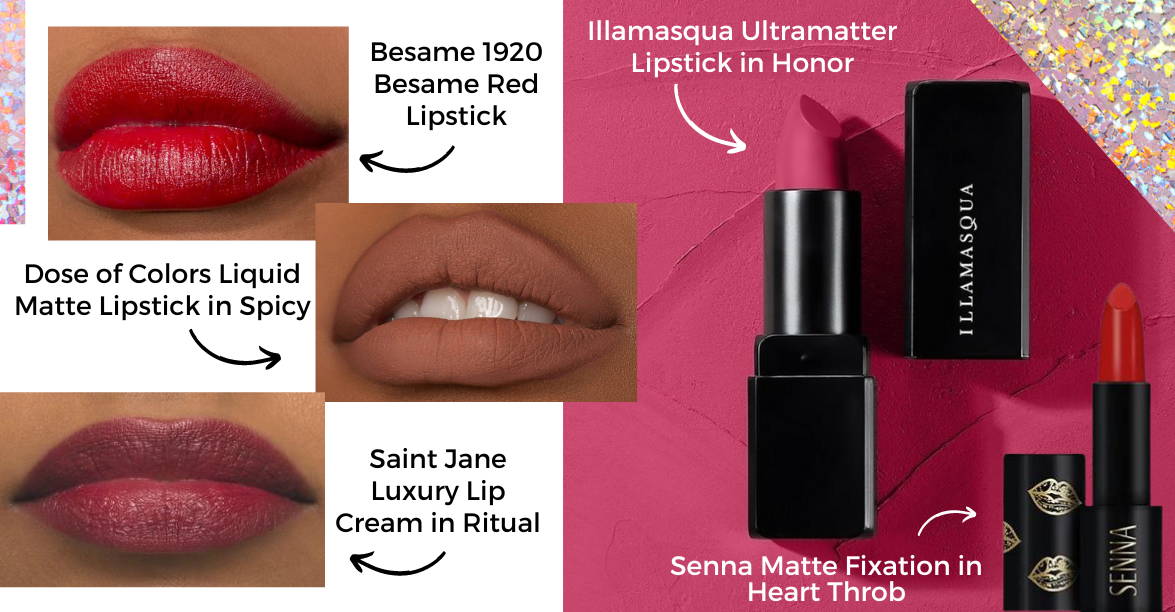 Fall/Winter 2022 Makeup Trend: A Statement Lip Color

While the autumn season may normally call for bolder berries and rich reds, this year's hot take on the fall lip calls for grungier and more vibrant shades that pack a punch.
From the Hailey Bieber brown lip liner craze that stirred up a lot of feelings on TikTok to rich rosy shades and rusty rich nudes, there are endless bold colors to choose from.
The trick with this trend is to keep the rest of your makeup minimal if you're opting for a true statement lip.
Our buyers' top recommendations for TRENDING FALL AND WINTER LIPSTICK SHADES:
PRO Tip: Lip prep is a must for bold shades like these since all eyes will be drawn to your vibrant pout. Make sure you exfoliate as needed and use a nourishing balm regularly to keep your lips in tip-top shape.
---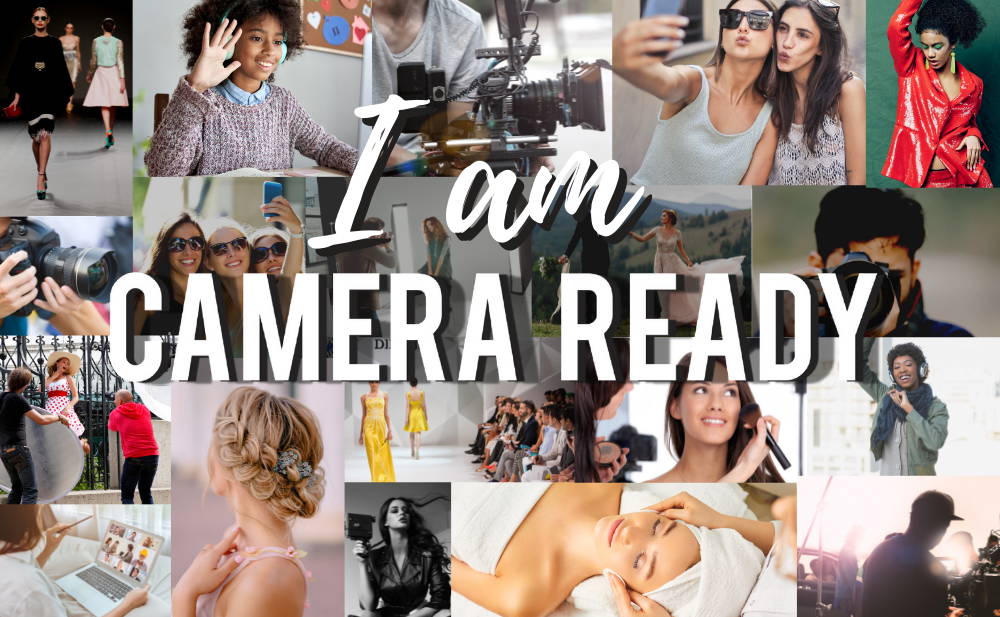 Are you ready to give the fall and winter beauty trends a try? Click here to explore our newest arrivals and hair care. If you have any additional questions, our Beauty Advisors are here to help, so click here to send them an email!
---
About Camera Ready Cosmetics
Camera Ready Cosmetics was founded in 2003 by Makeup Artist Mary Erickson. She dreamed of having a pro makeup showroom where artists could play with professional products without the typical makeup store attitude.
Today, our team of beauty industry veterans work together to curate the best quality products on the market. We partner with brands who respect the industry and formulate products for true working artists. You won't find CRC in high-end malls, and we don't wear matching brush belts.
If you want to play with products for a few hours and buy nothing, that's okay ... come in and play! Our store is your playground.
---