We spent the week focusing on our Staff Top Picks for Self Care, best selling skincare tools, and makeup recommendations to express whatever mood you're in, but the most important part of creating a good self care routine is finding products that suit your preferences and beauty style.
We know it can be hard to figure out which product is best for you, so our in-house licensed esthetician Chelsie joined us for this blog to break down the benefits of our best selling products to tell you the benefits and perks of each!
---
The Benefits of Skincare from Professional Makeup Brands
It's a well-known fact that the most important factor in achieving a beautiful makeup look is the prep that takes place before makeup application.  Brands like Senna Cosmetics and Graftobian have led the makeup industry for television, film, stage, and other performances, so it's no surprise they have also created some of our best-performing skincare products.  The pros that formulated them knew their products had to perform under any conditions and on any skin type, no matter what the actors, models, or clients used on a regular basis for their skincare routine.
Additionally, professional brands focus on creating skincare products that play well with makeup.  From mixing them with makeup to create different finishes and textures to the prep products like toners, moisturizers, and primers, they are created to maximize the beauty of the makeup placed on top.
To help explain this even further, Eugenia Weston of Senna Cosmetics joined Chelsie for an episode of Camera Ready LIVE on Instagram to explain the benefits of professional makeup brand skincare products.
---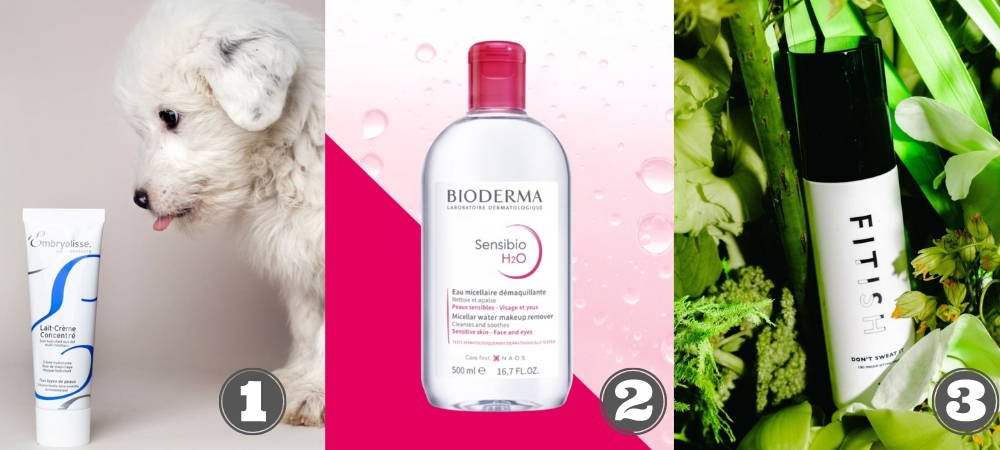 Top Three Skincare Products
Best Selling Skincare
Look in any makeup artist's kit, and you're bound to find at least one of our top three best selling skincare items inside.
is a medium-weight cream and a multitasker! It acts as a great base for makeup application and leaves the skin soft and supple.  It can also be used as a moisturizer or a hydrating mask. For makeup artists, it can be used as a quick five-minute mask to alleviate dry and flaky skin.  Simply apply a generous layer to the skin, leave on for approximately five minutes, and massage in excess.
Make a makeup mistake? Lait Creme Concentre can help with that, too! Apply a small amount to a cotton swab and lightly swipe where you want to correct the makeup. From sharpening a winged liner or gently wiping away a hint of mascara from the lower lash line, Embryolisse Lait Creme Concentre has you covered.
Even if you're not a pro, you can use this ultra-rich product to help balance the hydration levels in your skin to reduce excess oiliness or dryness.  You can also use it to replace your favorite hand and body cream for those days you're in need of extra moisture!
Embryolisse Lait Creme Concentre PRO Tip:

 
Use this emollient product as a mixing medium to create your own custom products. Depending on the amount, you're able to make wax or cream-based foundations more emollient and can sheer them down to a coverage similar to a tinted moisturizer.  You can even scrape off some of the pigment from your favorite highlighter to create a radiant creamy highlighter that looks extra healthy and glowy.
Bioderma Sensibio H2O has been a favorite for makeup artists and enthusiasts alike because it is available in varying sizes and contains non-irritating ingredients.  Sensibio H2O is gentle to be used around the eyes but effective enough to prep and cleanse the skin.  This comes in handy for makeup artists wanting to quickly switch looks or clean up imperfections.  You can even remove the most pigmented lipstick without leaving the skin feeling raw or irritated.
For makeup lovers that are curious about this popular product, consider its many uses.  In addition to serving as an effective makeup remover, it can also be used to cleanse and refresh the skin post-workout or doing a hot summer day.  Unlike many drugstore micellar waters, Bioderma Sensibio H2O is created without irritants or chemicals that can leave the skin sensitive.
Additionally, Sensibio H2O contains Cucumber Extract which hydrates and soothes, so it's the perfect product to cleanse, tone, and calm the skin all-in-one!  This great ingredient can also alleviate redness and itchiness.
If you haven't heard about FITISH Beauty, it's a skincare and lifestyle brand that focuses on wellness through calming ingredients and self care.  The key ingredient used in FITISH products is CBD, and the benefits for the skin include reducing inflammation and redness.  Don't Sweat It is a CBD-infused setting spray that has been known to even keep on a full face of makeup even after an intense workout.
Additional ingredients including aloe, green tea, and allantoin help add extra hydration, soothing moisture, and protect your skin with each wear.
---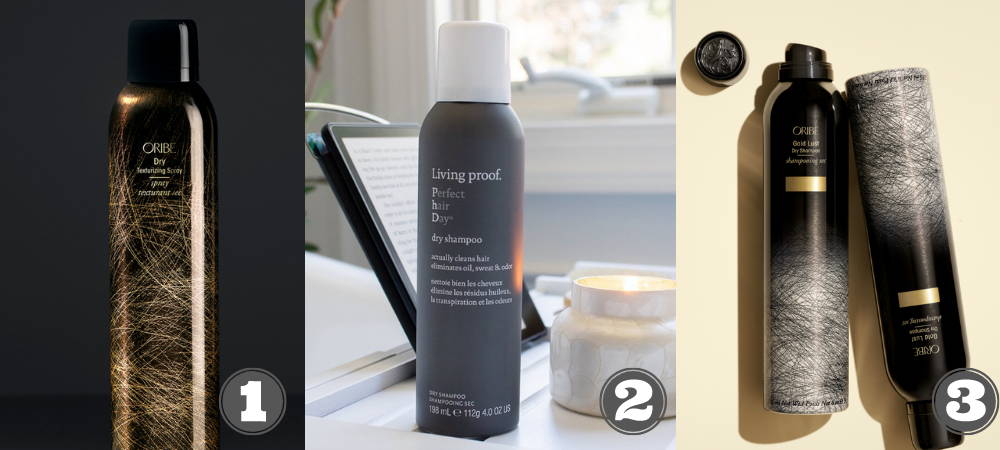 Top Three Hair Care Products
Best Selling Hair Care
We proudly serve both the professional makeup artist world as well as makeup and beauty lovers, so it's no surprise our best selling hair care products are styling products that help refresh a style and lock it in place all day (or night) long!
Oribe has created several iconic product lines including the best selling Gold Lust and Beautiful Color collections, and we're proud to offer kit and travel-friendly sizes of most of their products. Similarly, Living Proof has their cult-favorite Perfect Hair Day line that works well on a wide range of hair types making it a perfect choice for pros to work on a variety of clients.
---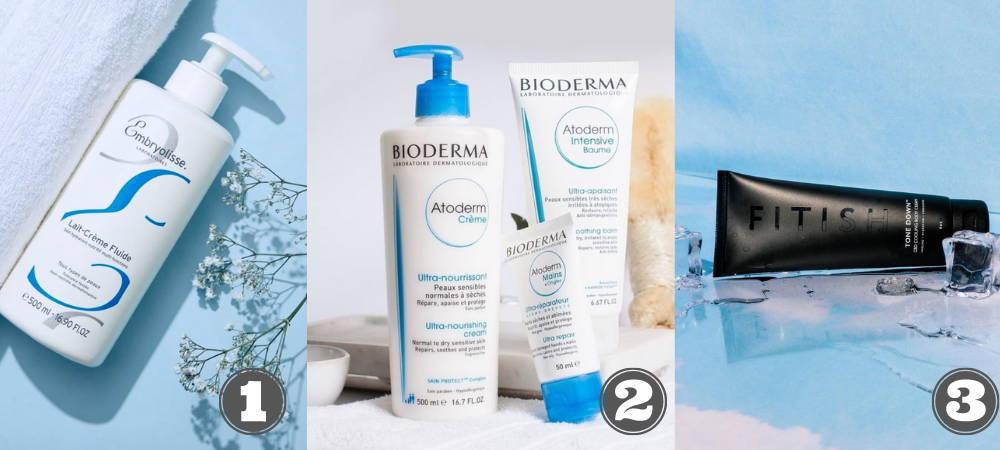 Top Three Body Care Products
Our best selling body care products will come as no surprise because they feature brands included in our top three skincare products list!
If you feel like the name of our best selling body care product sounds familiar, you're correct! Lait Creme Fluide Hydratant is the full body version of best selling Lait Creme Concentre. Embryolisse Lait Creme Fluide Hydratant contains all the same hydrating ingredients found in the best selling version for your face but is intended for your full body to seal in moisture. This light, velvety smooth lotion replenishes the moisture your skin craves, leaving it soft and supple.
As service providers, professional makeup artists are constantly disinfecting and taking extra steps to keep things as clean and sanitary as possible. That not only includes disinfecting their kit, tools, and products but also their hands. With increased hand washing and sanitizing, a professional-grade moisturizer is a must-have. Just like with many other professionals, a makeup artist's hands are the most essential tool to their work, so Bioderma Atoderm Cream deeply hydrates without being heavy, so they're still able to work while being freshly moisturized. It's also great to apply to talent if they will be shooting images showing with their hands, legs, or chest in the frame.
This CBD-infused body cream is the richer and denser version of their Tone Down spray. It's the ultimate self care treat for those with congested or sensitive skin because it provides an instant cooling effect and contains ingredients that help reduce inflammation, acne, eczema, and psoriasis. It's great for brides and clients that tend to have redness or sensitive skin, and it's the perfect post-workout treatment or post-summer sun body care product.
---
Are you feeling inspired? Explore our best selling pro-approved skincare, hair care, and body care. If you have any additional questions, our Beauty Advisors are here to help, so click here to send them an email!
---
About Camera Ready Cosmetics
Camera Ready Cosmetics was founded in 2003 by Makeup Artist Mary Erickson. She dreamed of having a pro makeup showroom where artists could play with professional products without the typical makeup store attitude.
Today, our team of beauty industry veterans work together to curate the best quality products on the market. We partner with brands who respect the industry and formulate products for true working artists. You won't find CRC in high-end malls, and we don't wear matching brush belts.
If you want to play with products for a few hours and buy nothing, that's okay ... come in and play! Our store is your playground.
---