At Camera Ready, we take pride in offering the best products in the industry and have incredibly high standards for the makeup, tools, skincare, and hair care we have within our own collections. That's why we are sharing our top picks to get Camera Ready! Enjoy learning more about our October Top Picks and check in on what our Buyers' Fall/Winter Forecast!
---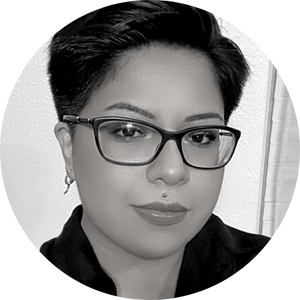 The RCMA Liquid Foundation has saved me SO much time and work during applications. With the formula being more of a "concentrate", it has an insane amount of pigmentation, so VERY little is needed to achieve full coverage! It has a natural matte finish, however, it can definitely be customized depending on skin prep and how it is set. The shade range is very true to undertone, which is a makeup artist's dream (less guess work needed)! 🌟 I've stocked my kit with the Neutral series, and use the RCMA Foundation Adjuster Palette to quickly adjust the undertone that I need! With the butter powder formula, this smooths out the skin beautifully and gives off very "filter in a bottle" vibes!
Loving this concealer SO much has been a pleasant surprise as I've always opted for their Matte Velvet Skin Concealer. The Ultra HD concealer is extremely light weight and amazingly looks like skin! For the "no-makeup" makeup days, this been a lifesaver as other concealers tend to look a bit more obvious, and this gives the perfect coverage and looks undectable! Great for spot concealing and does not settle into lines at all!
---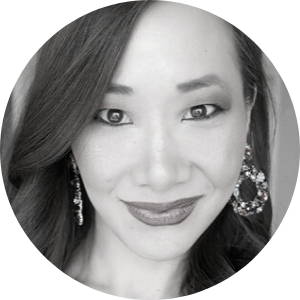 I'm that beauty lover that loves having a wide range of colors, textures, finishes, and formulas for my eyeshadow because you never know when the mood will hit to create something extra sparkly or colorful! That's why I got SO excited when Danessa Myricks announced her fourth Lightwork palette and introduced new formulas with the Aqua Chromes and Pressed Chrome Flakes. I love using water-activated makeup as a pop of colorful liner, and the Pressed Chrome Flakes do not have any fallout on me. Even the more "basic" shades in the palette (the ones designed to be toppers) give me that next-level diamond like sparkle I love. I'll be using this a LOT this holiday and beyond!

I often find myself in that awkward in-between phase of having clean-feeling hair a day or two after washing and not needing a full-blown dry shampoo product, but I get kinks and flattened hair while sleeping. My old solution was to just rewash my hair, but since it's color-treated, I prefer to only wash it when necessary. That's where Oribe's Mystify Refreshing Spray comes in! It reactivates any products you put in the day prior (so for me, that's typically a finishing spray and a leave-in treatment cocktail of Olaplex No 7 & Olaplex No 6), and the freshly-washed volume and lift instantly returns. It also has a light sweet fragrance that makes you feel like you just left the salon!
---
This Cherry Cola Mascara is HEAVENLY!! If you have blue eyes I cannot stress enough how much you need this product! The brown and red tones in this mascara are perfect for blue eyes. I will never go back to black mascara. Ever since I started wearing it I have gotten so many compliments on how blue my eyes look! This product is for sure my #1 makeup recommendation right now!
This eyeshadow quad from Karla Cosmetics is a new product in my makeup collection but I can already tell this is going to be living in my everyday makeup bag! I normally gravitate towards orange and pink-toned shadows to make my blue eyes pop and this quad does not disappoint! I can easily make everyday and special occasion looks with this tiny palette! I love how compact it is making it easy for travel!
---
Have you collected too many boring palettes? I bet I can make you love them. The Cozzette Crystal Cream Eyeshadow Palette is the perfect companion palette to add some excitement to your look. The cream-to-powder formula is so easy to apply, super pigmented, and gorgeously metallic.
Let it be known, Every Pro, Everywhere loves a Two-Fer! Cream blush is one of my favorite things, looks like skin, stays in place forever, and looks the most natural. The Jouer Cheek + Lip Duo in the shade in " Be Loud " may look scary in the tube but it blends out to the most beautiful fall, rosey-plum. Flip it over to the hydrating balm and give yourself the most skin-like glow, without shimmer, without glitter.
---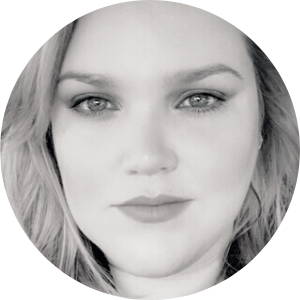 First Class Charcoal Detox Dry Shampoo is my HOLY GRAIL! I am so picky with dry shampoo because my hair is fine, my scalp gets oily, but my ends are dry. This bad boy keeps my hair looking clean for days between washes and never lets me down.
Koh Gen Do's Maifanshi Aqua Foundation is a classic to me. I have been wearing this foundation for over 10 years because it is the perfect coverage from day to night and leaves my skin looking healthy and flawless. I have always gotten so many compliments on it when I wear it, and I know I can always rely on it to keep me Camera Ready.
---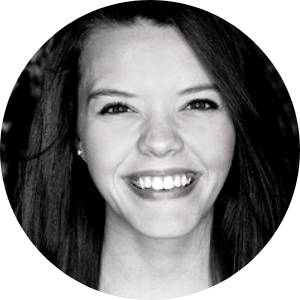 If you're traveling for the holidays or simply need to relax, I recommend picking up some skin-pampering items! Face masks and eye patches are excellent ways to relax and pamper yourself. These Perk Up Eye Gels are hydrating, refreshing, and they do not fall off the face.
If you are looking for a waterproof eyeliner, look no further. These PLAYINN Eyeliner Gels are fun to experiment with, and a little goes a long way. They are long-lasting but not difficult to remove. The texture is smooth and glides on easily.
---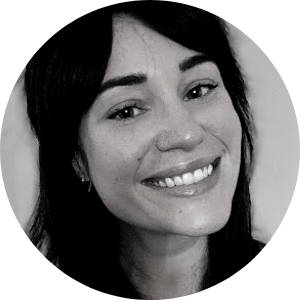 My latest obsession, the Rare Light Luminizer! - I pair this with the Inner Glow Crème Pigment for a gorgeous highlight + contour. I love that it can be built up to create a full face, or used sparingly as just an everyday "I woke up looking like a beautiful unicorn🦄 " face. As 99.9% of the time I am very much so a 'less is more' kinda gal and prefer using my fingers over brushes, these little compacts pack a mighty punch as a little bit really does go a long way, and both can be used as a cream shadow for your lids!
Going hand in hand with the Rare Light Luminizer - I pair it with the Inner Glow Creme Pigment for a gorgeous highlight + contour which can be built up to go full night out face, or used sparingly as an everyday look!
---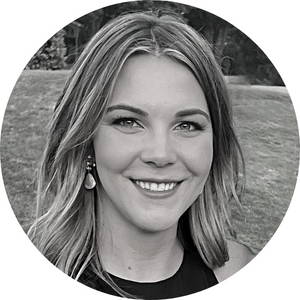 Halloween is right around the corner and I just have to do my own spin on this Glampire SFX Tutorial featuring @CHRISTINA.ALEXANDRAA. I picked up the Paradise Makeup AQ Palette because it had all the shades I would need to craft any special effects makeup look. The palette has 30 shades of face and body paint and they're refillable for when you run through your staple shades way too fast. The water-activated formula makes the pigments easy to blend and is perfect for pros or beginners.
No Halloween look is finished without big batty lashes. For my vampire look, I am going to finish it off with the N°33 lashes. They are 100% premium human hair and easily last 5-8 wears. These high-quality lashes blend in with my lashline to give me big beautiful lashes people will swear are real.
---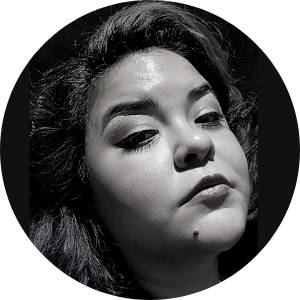 Whether working in a high-heat environment, or on characters that sweat heavily, alcohol palettes are a must! When activated correctly, they provide seamless long-wear effects with wonderful color payoff! The F/X Aire Alcohol Palettes are slender and petite, making them kit-friendly for an FX artist on set!
ProAiir is a fantastic formula for beginner FX artists! Most alcohol-based makeups need to be diluted with 99% isopropyl alcohol which is difficult to come by. Hybrid Waterproof Face and Body Paint is a hybrid formula that comes pre-diluted and is ready to go in a bottle. The coverage is smooth and even with a soft matte finish and incredible color payoff!
---
Ready to experience the products we can't get enough of? Click here to start exploring or top picks or click below to discover more great products. To learn more about our top picks from 2021, click here.
Want to create your perfect makeup, hair care, or skincare routine? Our team of Beauty Advisors are here to help! Click here to send them a message!
---
About Camera Ready Cosmetics
Camera Ready Cosmetics was founded in 2003 by Makeup Artist Mary Erickson. She dreamed of having a pro makeup showroom where artists could play with professional products without the typical makeup store attitude.
Today, our team of beauty industry veterans work together to curate the best quality products on the market. We partner with brands who respect the industry and formulate products for true working artists. You won't find CRC in high-end malls, and we don't wear matching brush belts.
If you want to play with products for a few hours and buy nothing, that's okay ... come in and play! Our store is your playground.