At Camera Ready, we take pride in offering the best products in the industry and have incredibly high standards for the makeup, tools, skincare, and hair care we have within our own collections. This month we're featuring our top skincare picks as part of I Am Camera Ready. The most important part of being camera ready is finding what puts an extra bounce in your step, stand a little taller, or makes you feel your best! That's why we are sharing our top hair care picks to get Camera Ready!
---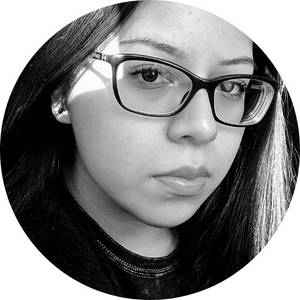 The aches and pains I've gotten after being hunched over a computer 24/7 have not been fun! I decided to try I-Recover Mind & Body Gel on a whim and the trajectory of my life completely changed. The menthol scent and feel bring back childhood memories of my parents constantly using Vicks Vapor Rub as a "cure-all" but this one is so invigorating, that it instantly puts my muscles at ease! Its gel-like consistency makes it lightweight and easy to apply throughout the entire day (which I do probably way more times than I need to). With the Lavender and Patchouli essential oils infused, it has that perfect spa aroma, which is perfect to feel relaxed before bed! No more aches waking you up at night! :-)
We all love a 2-in-1, but Saint Jane delivered on this 3-in 1 sunscreen! I'm always down for fewer steps, and this sunscreen does it all, with the sunscreen element being Zinc Oxide, a physical sunscreen, it won't cause any irritation, BUT will not leave a white or purple cast, even when following the "two-finger rule"! It also has blurring properties, which makes for a great primer or even for no-makeup days! With Desert Rose, Hibiscus, and Jasmine, it delivers intense hydration AND soothes the skin, I don't need anything else!
---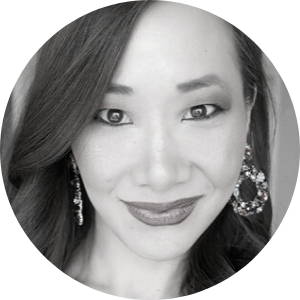 I am a huge supporter of being proud of your smile lines and wrinkles that you earn along the way! However, I do enjoy taking care of my skin and using products and tool to target certain areas that may be showing signs of aging before the others. I was a tanning salon addict in college, and my monolid eyelids are showing signs of UV-damage because the delicate skin around my eyes has started becoming more wrinkly when compared to the rest of my face and body. I have one eyelid in particular that now folds differently than the other, as a result, but the NuFACE Trinity Pro with the ELE attachment has helped firm up and even up that area so that my eyes appear more even now! I use it at least 5 times a week and allow the microcurrent to "tone" my eye area and also concentrate on my forehead, and it's amazing! Whenever I make a frowning or serious face, the lines that normally would show up are far less prominent, and the muscle also feel more relaxed. In between sessions, I'll often use my NuFACE Fix for a quick skin firming and plumping session, too, especially for my lips!
I had previously named my favorite self tanning product (The St. Tropez Classic Bronzing Mousse), but part of ensuring my self tan is even and lasts as long as possible is exfoliation. I don't like relying on scrubs or body washes with exfoliating beads because they also contain moisturizers that may prevent certain areas of my skin from absorbing the self tanning product evenly, so I rely on the Esker Beauty Body Plane to gently and effectively slough off any dry and dead skin cells without introducing additional product to my skin. I just take a warm shower, allow my skin to soften up with the heat and moisture, and I gently glide the tool across my skin. It's wild how much the tool will gently scrape away! My tans now last longer and fade evenly. It's a must-have skincare tool, in my opinion!
---
The Makeup Eraser is a travel staple for me!!! I love using this when I'm on the go and don't want to bring my entire skincare routine with me! This really does remove all the makeup, probably even better than a makeup wipe. Plus, it's easy to clean and doesn't take up any space in my travel bags! I will recommend this over and over again for those guys and gals on the go!
I love using these eye gels when I have a few more minutes in the morning to pamper myself before work. I love to store them in the fridge so that they are nice and cold for my under eyes in the mornings to wake me up! I am all about a nice and healthy glow. These help me achieve that when I need a little boost in my skincare regimen to make my skin POP!
---
SPF whitecast? No problem. Try the Peter Thomas Roth Max Clear SPF 45. No white residue helps to even out discoloration and uneven skin tone and dries down like a smoothing primer. Wear it alone or under makeup. Just don't forget your sunscreen!
No more tired eyes. It's time to wake up and shine. The Embryolisse Radiant Eye Stick to the rescue! Brighten, tighten and firm all while soft light-reflectors give you the look of 10 hours of dreamy, sleep. Wear it alone for hydration and brightness or under your favorite concealer for a radiant boost. Good morning bright eyes.
---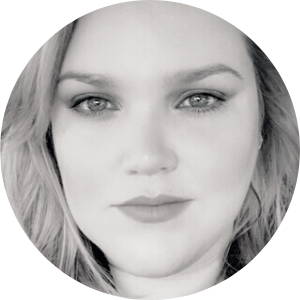 I hate undereye patches that are goopy and slide down your face instead of working the miracle I need under my eyes. Kovo's undereye patches are amazing! I love their application and how I can get chores done while I wear them around...all without them sliding out of place. They are cooling and leave my eyes soothed and ready to take on the day. Perfect for days when my allergies attack.
When I first saw this product, I thought it was a gimmick. Turns out I was wrong. The Blotter Baby Mattifying Roller is my new go-to for touching up oily areas on my face. It's so much easier and more sustainable than old-school blotting wipes, and it removes my makeup with the oil. It's perfect for on the go in your kit or your purse.
---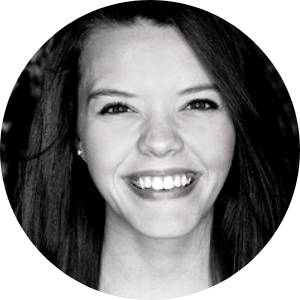 For someone with dry skin, I have experimented with various cleansers to find one that doesn't stripped my skin or make it too oily. My skin generally feels overly oily after using a balm cleanser, and I feel like I should wash it again. On the other side, my skin gets dry after using most gel cleansers. The Cream Cleaner from Senna leaves my skin in a wonderful middle ground. It moisturizes while not leaving a greasy feeling. It also contains aloe to soothe any irritation.
I believe in treating your skin at a young age, I have even started my toddlers on a simple skincare regimen. Skincare is crucial to maintaining healthy skin, therefore including natural substances that we don't receive enough of due to our eating habits or environments into your regimen is a fantastic approach to keeping heathy skin. Squalene can be found in foods we eat to smooth and hydrate our skin. The Squalane Facial Oil is fantastic since it comes from a natural source—olives—isn't oily and it moisturizes.
---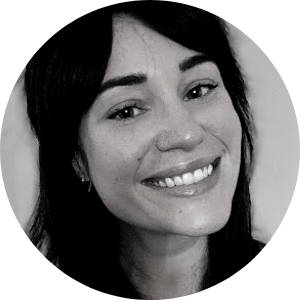 A staple in my morning + nighttime routine, the Essential Lip Enhancer is one of my fav products to start and end my day with! Post teeth-brushing, I apply a thin coat on my lips to keep them hydrated and looking their best. Not only does it look great, but the combo of Vitamin C, Jojoba oils, and Shea butter also keep my lips in top-notch kissable shape 💋
As I have recently been taught the importance of exfoliating (😬), I figured it was time to invest in a solid product to do the job. I have yet to meet a Kiels product I didn't love, and here we are! The Epidermal Re-Texturizing Micro Dermabrasion puts in WORK and helps even out my texture while also managing to keep my skin (as close as it can get tbh) baby smooth.
---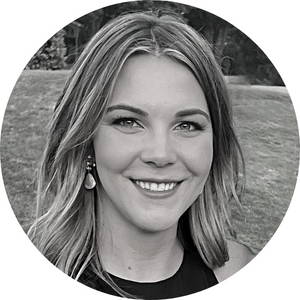 Dull and dry skin? Not with the Revitalizing Nourishing Cream from Avène. The texture is not too heavy or greasy and absorbs quickly into my skin, making it perfect for the summer and humid climates. I have dry and sensitive skin and am always skeptical when trying new skincare lines, but Avene's formula didn't irritate my skin. The vitamin and lipid rich complex work to replenish your skin to help restore a healthy barrier. My skin has never felt better!
Break It Down Waterproof Makeup Remover really does break down all of your makeup. I use this as the first step in my double cleansing routine in the evenings to melt away my full face of makeup. It removes my waterproof mascara with ease and doesn't leave me with raccoon eyes. The hydrating formula doesn't leave my face feeling stripped or irritated. I follow up with a creamy cleanser and enjoy my nourished and clean skin.
---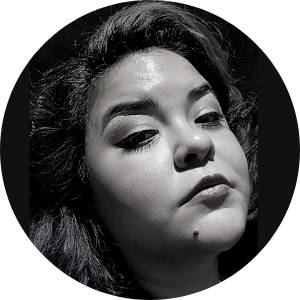 Makeup Melt is a simple spray that LITERALLY MELTS MY FACE (of makeup.) It's strong enough to take off alcohol-based airbrush makeup and gentle enough to keep from stripping my skin. It's formulated with antioxidants to leave your skin bright and clean after removing your makeup.
PPI Telesis Super Solv Extra Strength Adhesive Remover takes the day away! It can remove Spirit Gum, tough glues, and prosthetic adhesives that you may use for a Halloween special effects makeup look. A little goes a long way and it doesn't leave a residue on your skin. Pick up one before you try out your next special effects makeup look, you won't regret it!
---
Ready to experience the products we can't get enough of? Click here to start exploring or top picks or click below to discover more great products. To learn more about our top picks from 2021, click here.
Want to create your perfect makeup, hair care, or skincare routine? Our team of Beauty Advisors are here to help! Click here to send them a message!
---
About Camera Ready Cosmetics
Camera Ready Cosmetics was founded in 2003 by Makeup Artist Mary Erickson. She dreamed of having a pro makeup showroom where artists could play with professional products without the typical makeup store attitude.
Today, our team of beauty industry veterans work together to curate the best quality products on the market. We partner with brands who respect the industry and formulate products for true working artists. You won't find CRC in high-end malls, and we don't wear matching brush belts.
If you want to play with products for a few hours and buy nothing, that's okay ... come in and play! Our store is your playground.