We're continuing our SFX Tutorial Series with another movie character that has become a fan favorite for horror film lovers and SFX artists across the world, La Llorona. Watch the video below or continue reading for a step by step look at The Official Lola Rose's total transformation!
---
---
Step 1: Prep the prosthetic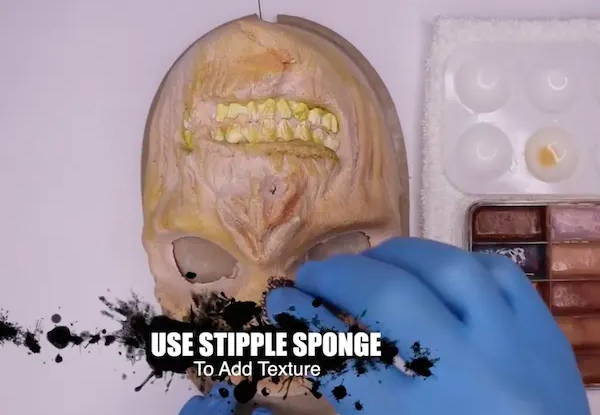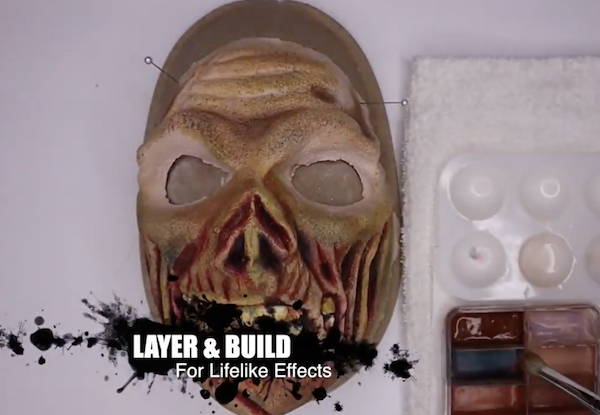 Step 2: It's time to paint
Using an alcohol based paint (he used the Skin Illustrator Flesh Tone Palette), mix a shade that matches your skin tone and paint the entire prosthetic. Using darker colors or even a hint of black, add shadows and contour. You can add the appearance of weathered and textured skin using a stipple sponge. Adding red and mixing red with brown or blue can help you create a believable blood tone. The more you layer and build, the more realistic it will look.
We recommend the Skin Illustrator VFS FX Palette for this step. It has primary shades that will allow you to mix any skin tone and the perfect shade for bloody details.
Once you're happy with the paint job, add more alcohol to the original skin tone shade you mixed and paint a light wash on the entire prosthetic. This will help blend everything together.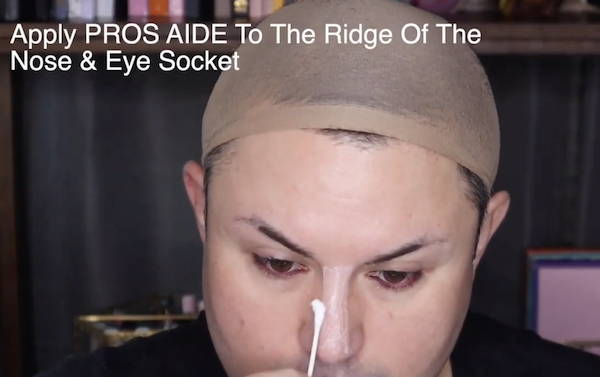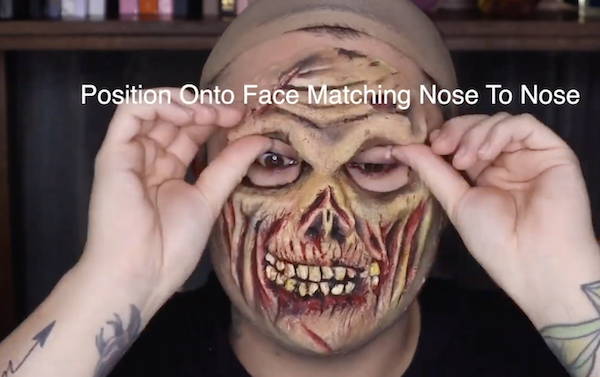 Step 3: Apply the prosthetic
When applying a full face prosthetic, it's important to have freshly cleansed skin. The natural oils in your skin and moisturizer will prevent the adhesive from being as effective. If you have facial hair, consider shaving or cover it with a product like Mehron SynWax to prevent the adhesive from sticking to it. Use a q-tip to slowly apply ProsAide II The Sequel to the bridge of your nose and just below your eyebrows. You do not want to get any of the adhesive in your eyes. Apply the adhesive to the brow of the appliance, and once it's mostly dry and slightly tacky,   position it onto your face matching up the nose with your nose bridge, and then press down to set it in place.
Using a Q-tip and spatula (we recommend the Ben Nye Blending Spatula; it will come in handy later in the tutorial), press down gently around your eyes. Apply a light layer of adhesive if there are areas that are not properly glued down. Move on to the chin and apply a thin layer of adhesive to your skin, press the appliance down to seal. Repeat this process around the entire perimeter.
PRO TIP: If you want to add eyeliner, apply it before putting on the prosthetic.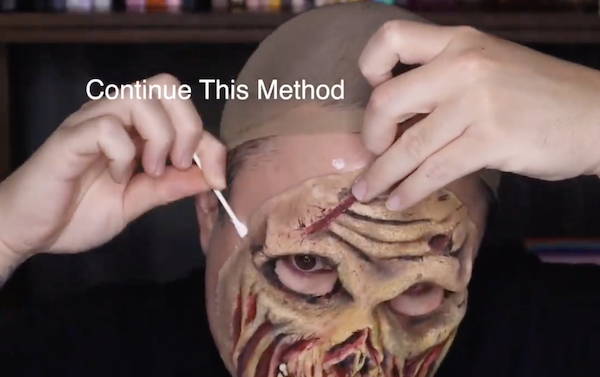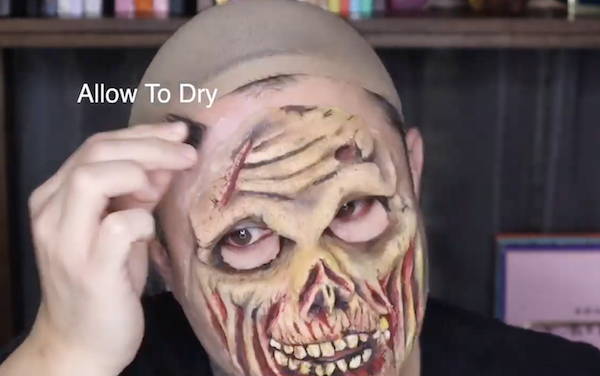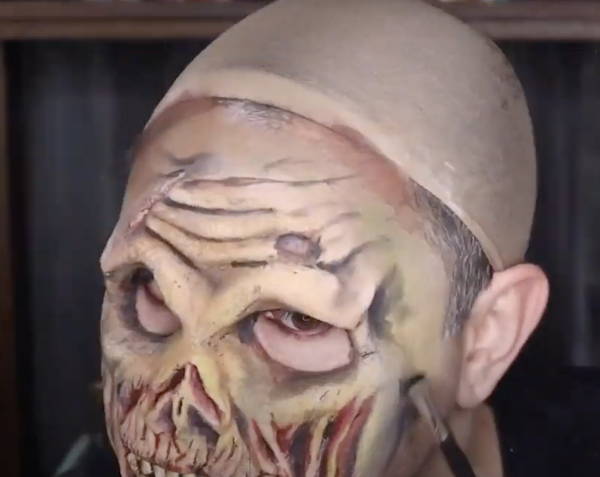 Step 5: Use makeup to blend everything together
Using your favorite foundation, a spatula, and the Ben Nye Professional FX Wheel in Bruise and Abrasions, mix shades to mimic the colors you used to paint the prosthetic, and apply to the rest of your face. Using your favorite eyeshadows or the wheel, add additional details like wrinkles, bruises, and scars that extend past the appliance and onto your skin to further blend the look.
Don't forget to fill in the eye socket area with the creme makeup and set with powder eyeshadow.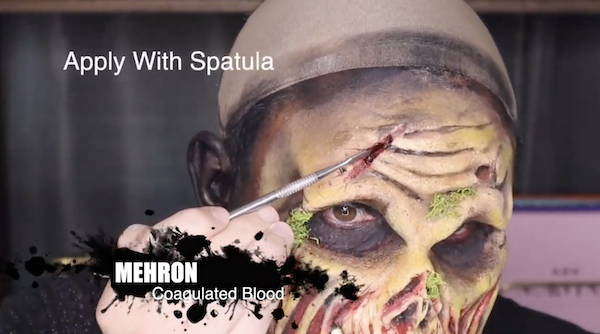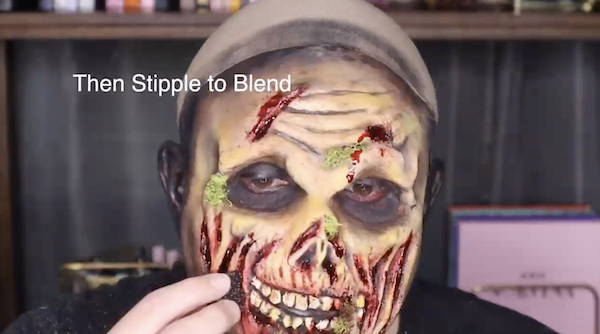 Step 6: Add final details to the look
Now is a great time to add any additional materials like fake moss or torn fabric to add texture. Finally, add coagulated blood. Apply with the spatula and blend using the stipple sponge for a splattered effect.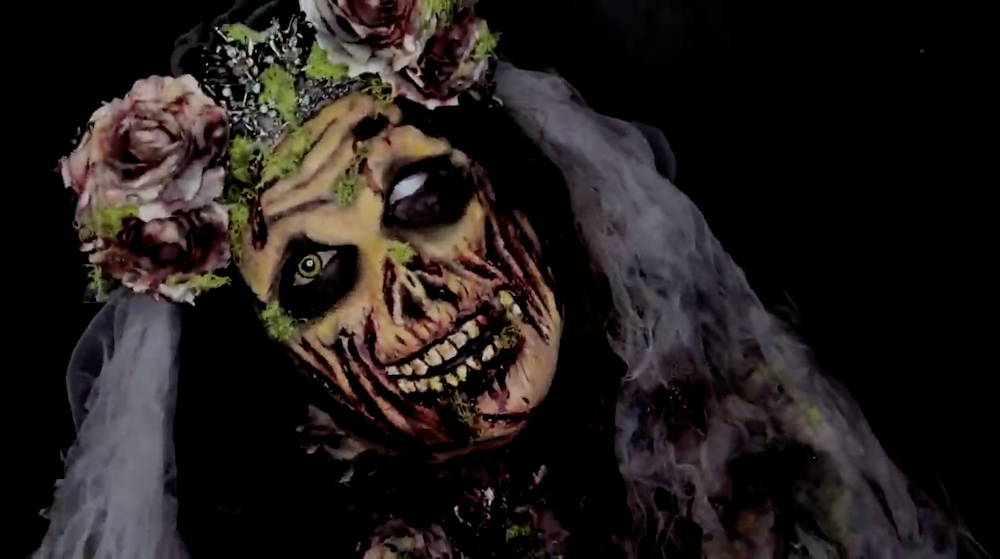 ---
Visit our YouTube Channel to watch the tutorial. A special thank you to The Official Lola Rose for creating this look! You may find him and view more of his work on Instagram, YouTube, and Twitter.
---
---
We're accepting your videos as part of our SFX tutorial series! Send submissions to marketing@crcmakeup.com for consideration.
Need something specific to create your SFX Halloween looks? Shop Camera Ready's extensive collection of top special effects brands here. Don't see what you're looking for? Contact our Customer Experience Team for a comparable alternative, or to see if we can order the exact product you need.
---
About Camera Ready Cosmetics
Camera Ready Cosmetics was founded in 2003 by Makeup Artist Mary Erickson. She dreamed of having a pro makeup showroom where artists could play with professional products without the typical makeup store attitude.
Today, our team of beauty industry veterans work together to curate the best quality products on the market. We partner with brands who respect the industry and formulate products for true working artists. You won't find CRC in high-end malls, and we don't wear matching brush belts.
If you want to play with products for a few hours and buy nothing, that's okay ... come in and play! Our store is your playground.