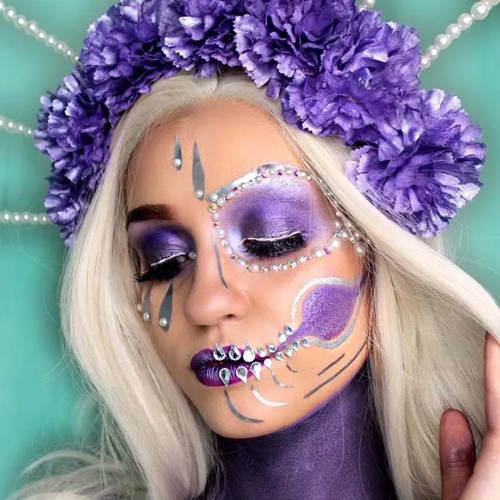 The skull trend is still going strong, and for this tutorial, we partnered with PaigeMarieMakeup for a bit of an untraditional skull. This tutorial is for those that want to dip their toes into the SFX world while still maintaining a glam makeup look. In addition to using makeup, she shows us how to add some stickers, gems, and an elaborate headpiece for an easy glam skulltress look that will turn heads from SFX beginners to makeup lovers alike!
---
---
To re-create paigemariemakeup's look, these are the products she used:
Total Cost: $220.88
---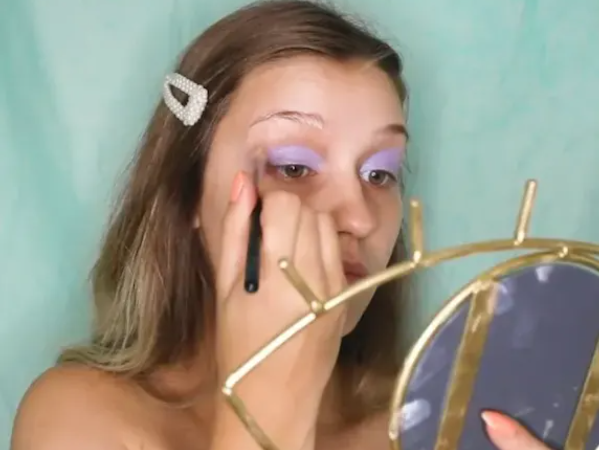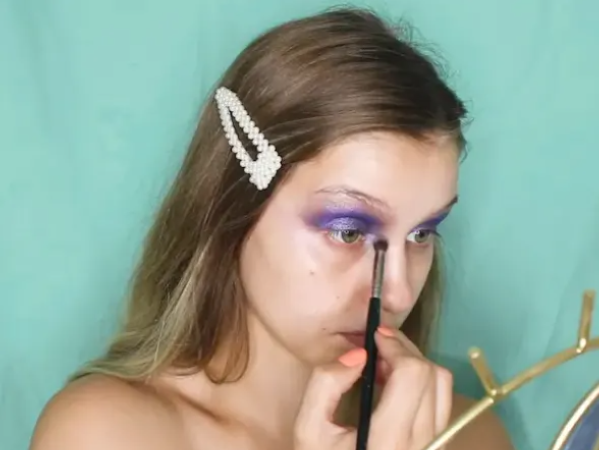 Step 1: Apply the eyeshadow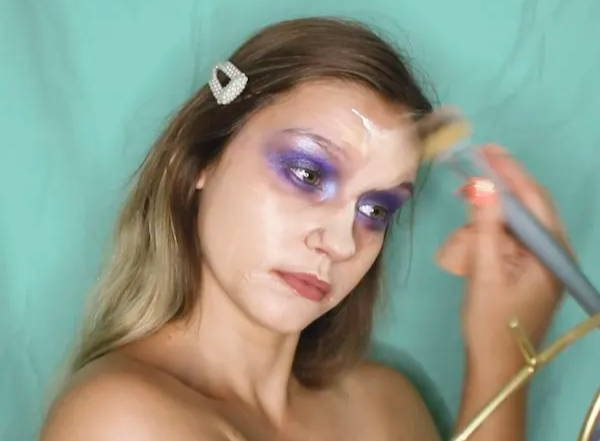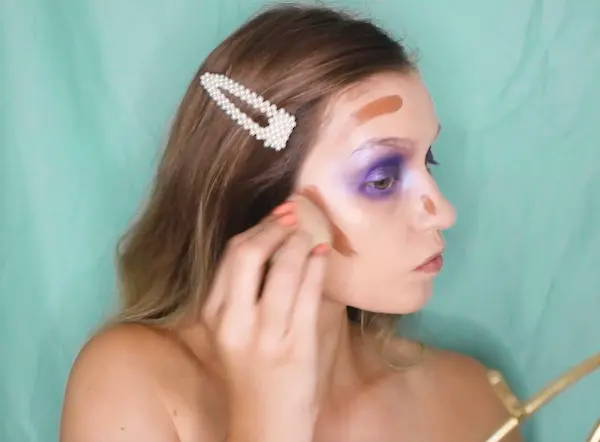 Step 2: Apply foundation, powder, and contour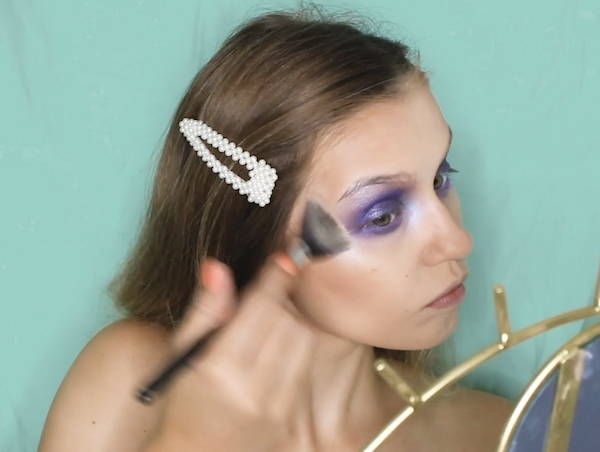 Keeping with the glam theme, add a beaming highlight. Paige Marie used the lightest shade from the Ben Nye Pearl Sheen palette on the high points of her cheeks, brown bone, and upper lip.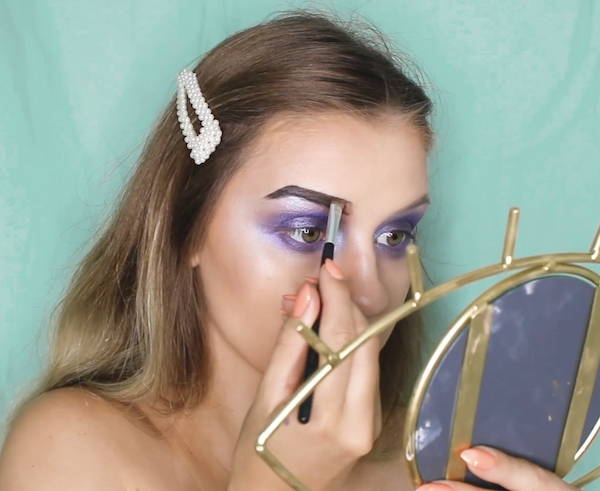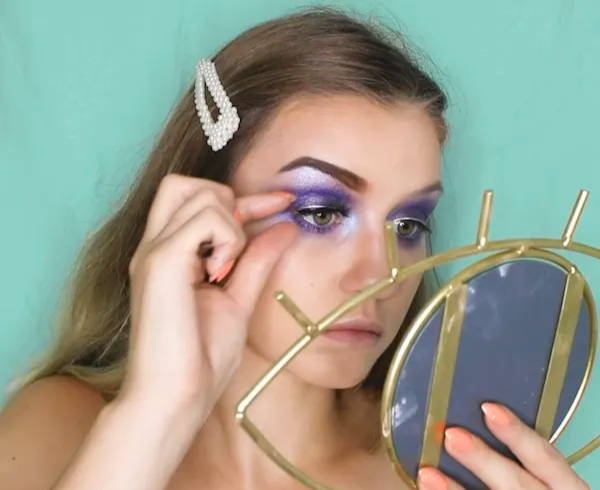 For this look, only half of your face will be a skull, so using the NYX Brow Gel (she uses Espresso), fill in one brow, and add lashes. For liner, you can use either a liquid liner, or in this case, a sticker.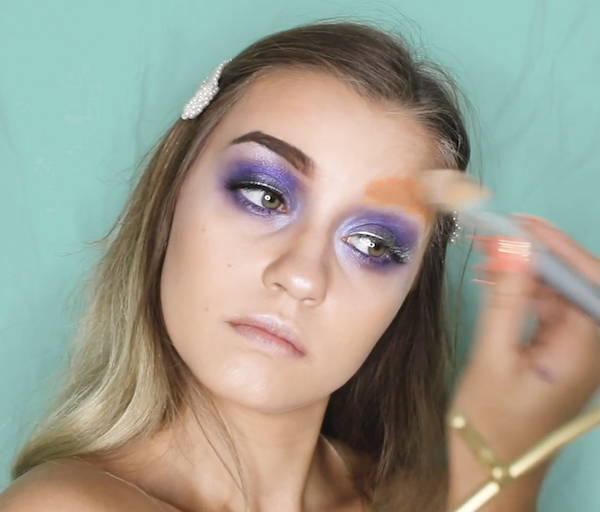 Step 5: Block out your other brow
For this step, Paige Marie used a glue stick to cover her brow with plenty of RCMA No Color Powder. To further disguise this area, she took the Graftobian Corrector/Neutralizer Wheel in Light to create a skin-tone finish and powdered some more.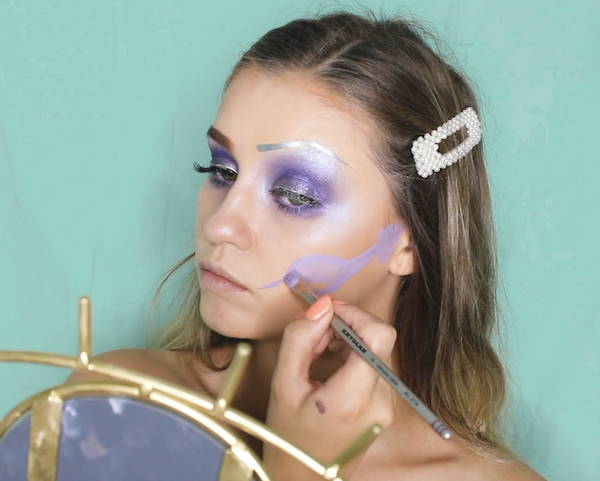 Step 6: Paint on the jaw and face details
Using the Mehron Paradise Makeup, paint on the jawline and other details. Feel free to add more or less based on your comfort level and how detailed you want your skull to be. You can use stickers and gems to create more details, too.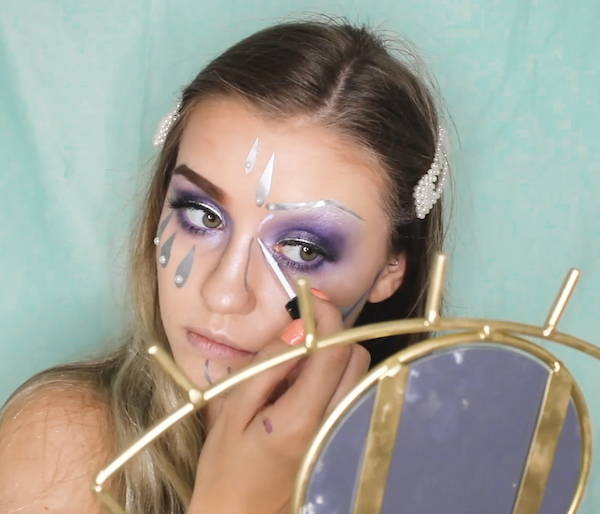 Step 7: Use a white liner for added details and as a guide for your gem application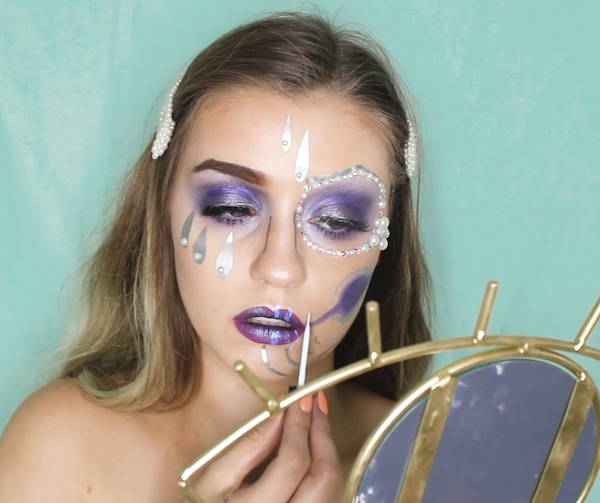 Apply your favorite liquid lipstick, and use the Mehron Paradise Makeup AQ Detailz and Ben Nye Pearl Sheen to add depth and create "teeth". Adding pear shaped gems is a fun way to add "teeth" to your skull, too.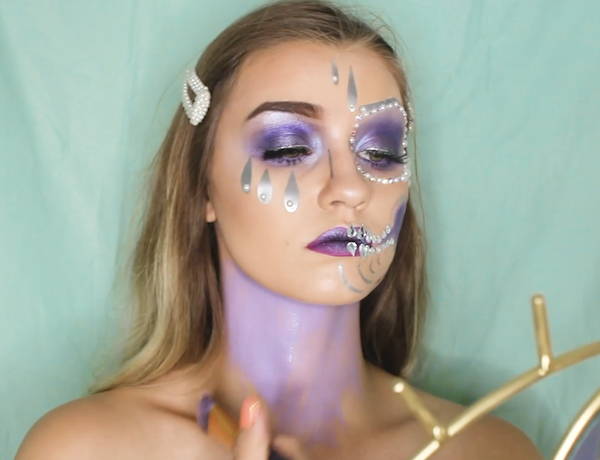 Step 9: Paint your neckline
Using the same colors you used for your eyeshadow, cover your neck and décolletage. Throw on a wig, a flower crown, and whatever accessories you want to complete the look.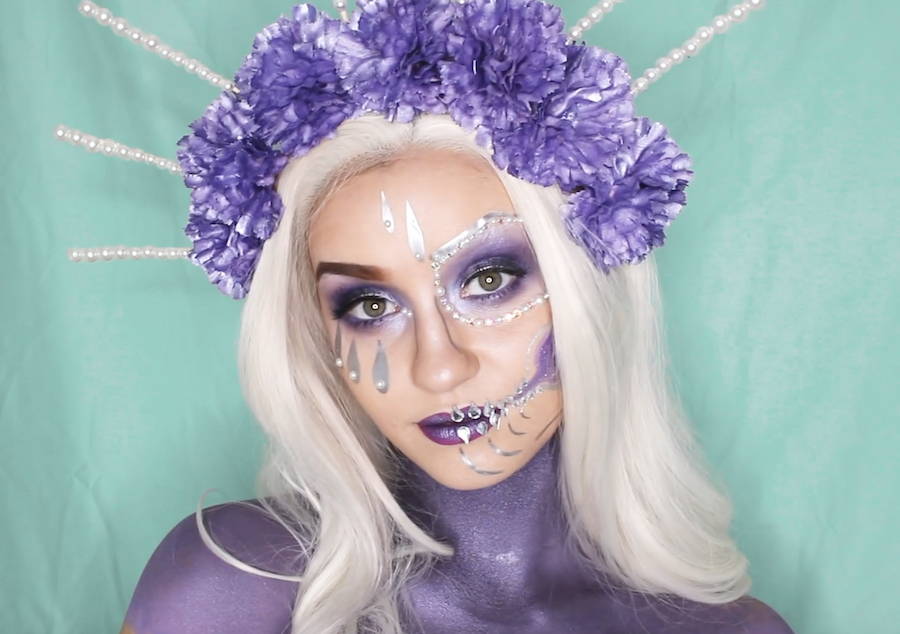 ---
---
---
We're accepting your videos as part of our SFX tutorial series! Send submissions to marketing@crcmakeup.com for consideration.
Need something specific to create your SFX Halloween looks? Shop Camera Ready's extensive collection of top special effects brands here. Don't see what you're looking for? Contact our Customer Experience Team for a comparable alternative, or to see if we can order the exact product you need.
---
About Camera Ready Cosmetics
Camera Ready Cosmetics was founded in 2003 by Makeup Artist Mary Erickson. She dreamed of having a pro makeup showroom where artists could play with professional products without the typical makeup store attitude.
Today, our team of beauty industry veterans work together to curate the best quality products on the market. We partner with brands who respect the industry and formulate products for true working artists. You won't find CRC in high-end malls, and we don't wear matching brush belts.
If you want to play with products for a few hours and buy nothing, that's okay ... come in and play! Our store is your playground.