Making new year's resolutions doesn't have to be a daunting process! In fact, some of the best resolutions are the ones we make year-round. However, if you're the type that loves to set a list of goals or to-do to jumpstart a new year, we have three easy-to-keep goals in mind that will keep your beauty collection in tip-top shape in 2023 (and beyond)!
Our top 3 beauty resolutions worth keeping for 2023 are

:
Wash your brushes regularly

Learn new techniques

Keep your makeup, hair care, and skincare products organized
---
Learn more about our 2023 beauty resolutions: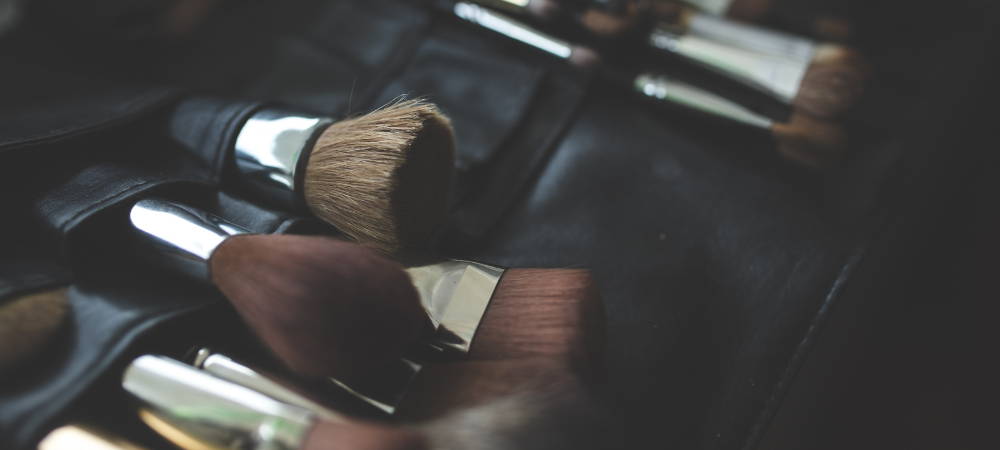 Beauty Resolution #1: Wash and Disinfect Your Makeup Brushes and Tools Regularly
We often feel like a broken record with this tip, but there are plenty of reasons we will always include washing your makeup brushes regularly to our list of to-dos for beauty lovers. Cleaning and disinfecting your makeup brushes will help increase the lifespan of your tools, decrease the risk of having breakouts (or worse) from bacteria, and will ensure your makeup application is as easy and seamless as the brush developers intended.
If you don't wash your brushes, the buildup of products can impact how pigment clings on the bristles or fibers and will impact how your tools perform. Each brush is crafted carefully with the angle of the bristles or fibers designed to lay down the product in a specific way, and if you don't wash them regularly, the angle can change.
As for germs, cleaning and disinfecting your tools will help keep unwanted bacteria at bay. We offer plenty of disinfectants created specifically for your makeup brushes and tools to ensure they don't damage delicate bristles or fibers. If you want to know how often you should clean your makeup brushes as well as our product recommendations, check out this blog.
PRO Tip: If you're a makeup artist or share your beauty products with others, we also highly recommend sanitizing your products with products formulated specifically for cosmetic products. This will ensure the textures and shades do not change as you disinfect them.
---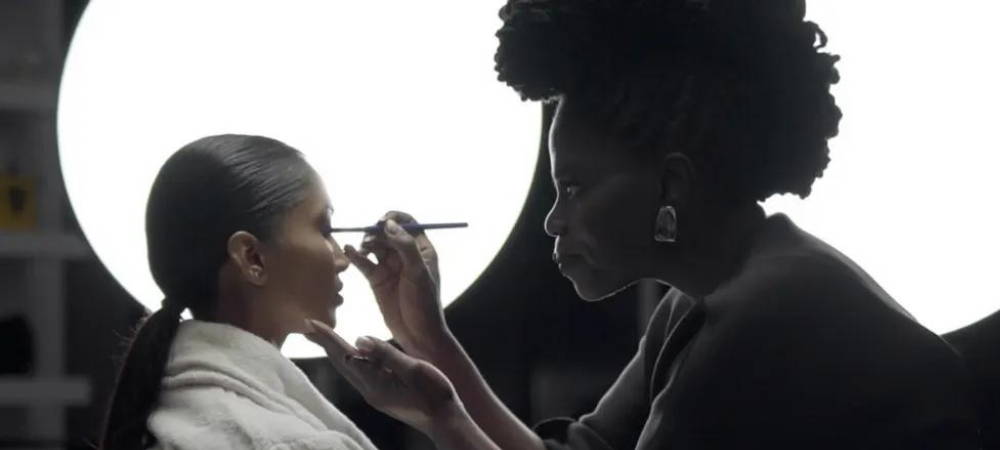 Makeup Artist and Brand Owner/Founder Danessa Myricks made it her mission to educate herself and to learn as much as possible from other makeup artists and beauty professionals before launching her own brand in 2015
Beauty Resolution for 2023 #2: Learn a New Technique
Have you ever looked at your collection of beauty products and felt uninspired or not sure which products you want to use? That's completely normal! However, we take pride in providing educational resources and having a team of beauty experts on staff to help spark creativity and beauty.
From hosting Instagram Lives with top makeup artists and brand founders to teaching new techniques in blogs and tutorials, we're here to be your beauty bestie to make makeup, skincare, and hair care fun again. If you have a specific technique or product you'd love to learn more about, we take requests, too! Send us an email to request a topic for us to cover!
Check out our 10 most popular makeup, special effects, and beauty tutorials:
---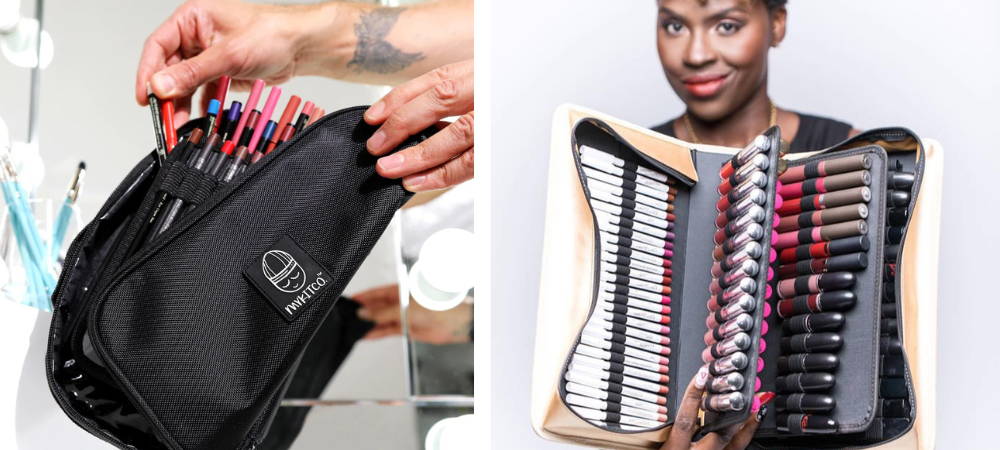 Beauty Resolution for 2023 #3: Keep Your Makeup, Hair Care, and Skincare Products Organized
Finally, this is a tip we're sharing with makeup artists in mind because they're the masters of keeping track of their products!
Staying organized is an essential part of being a makeup artist from ensuring you never run out of your most used shades to purging your kit of any expiring products (check out our guide on makeup expiration dates). We've helped them curate their kits since 2003 with the best makeup bags and cases, de-potting tools (including a makeup repair kit in case of makeup breakage!), and empty palettes and pouches to help you organize your products.
If you're the type that has backups of products to ensure you don't run out, it can be handy to write on the packaging or create labels to indicate when you opened or purchased them, and if you're trying to track product usage, even take note of when you finished each item! If you find you're running through a product regularly enough to warrant always having it on hand, check out our Subscribe & Save subscription program that can give you up to 10% off your favorites!
---
---
About Camera Ready Cosmetics
Camera Ready Cosmetics was founded in 2003 by Makeup Artist Mary Erickson. She dreamed of having a pro makeup showroom where artists could play with professional products without the typical makeup store attitude.
Today, our team of beauty industry veterans work together to curate the best quality products on the market. We partner with brands who respect the industry and formulate products for true working artists. You won't find CRC in high-end malls, and we don't wear matching brush belts.
If you want to play with products for a few hours and buy nothing, that's okay ... come in and play! Our store is your playground.