Another character-themed SFX Tutorial, we have! This Baby Yoda inspired makeup tutorial is perfect for Star Wars and The Mandalorian fans as they get ready for Season 2 to debut this month. Watch the video below or continue reading for a step by step tutorial on how @crisalexmua transforms herself into the cutest baby alien.
---
---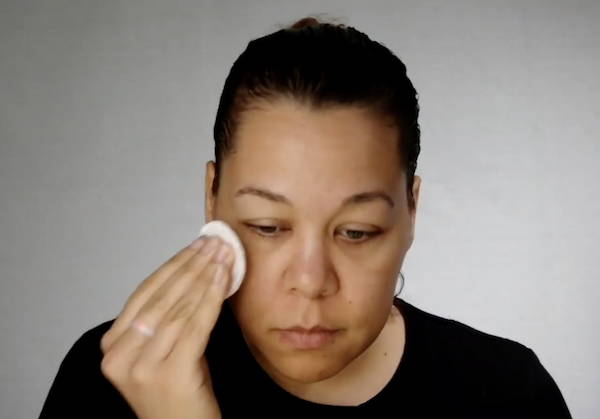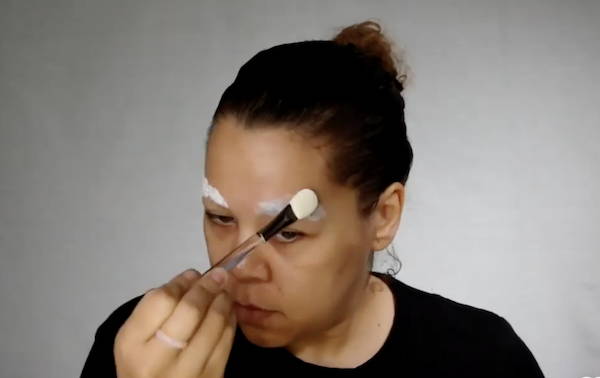 Step 2: Block out your brows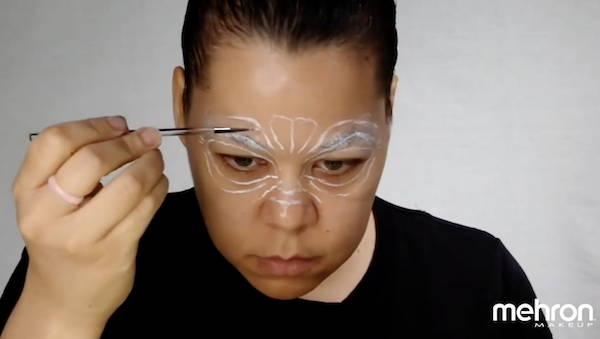 Step 3: Create an outline for the eyes, nose, and eyebrows
Using a fine detail brush and the White Paradise AQ makeup, outline the eye sockets and draw in the lines for the forehead and eyebrows for the baby alien. These lines will act as a guide for the next step.  
PRO TIP: Have a photo of the final look nearby to show you where Baby Yoda's facial features are in relation to your face. His nose and mouth will both be placed along the bridge of your nose.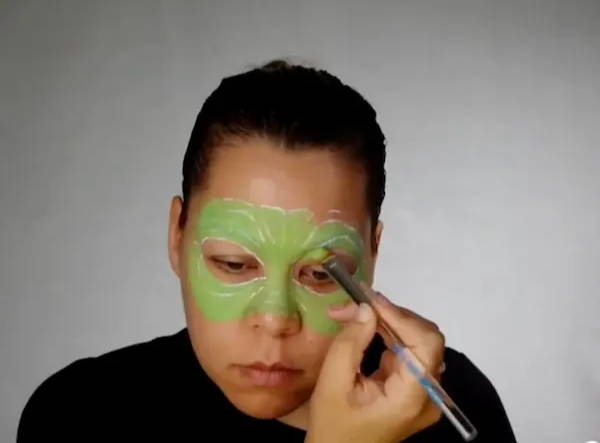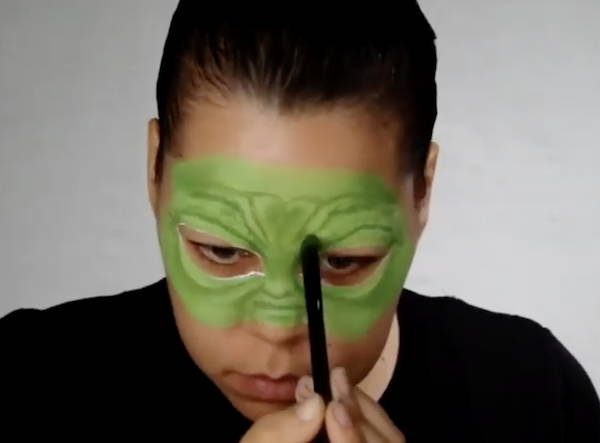 Step 4: It's good to be green
Working in small sections, use the Light Green Paradise Makeup AQ or mix a light green from the makeup kit and fill in the area between the lines. Apply the makeup down to your cheekbones and about an inch or two below your forehead. The rest of your face will be covered with fabric.
Next, trace over the white lines with the Green StarBlend Makeup and a pencil brush or smudge brush . Create a few shadows and thicker lines around the eyes and brows to give the features more dimension.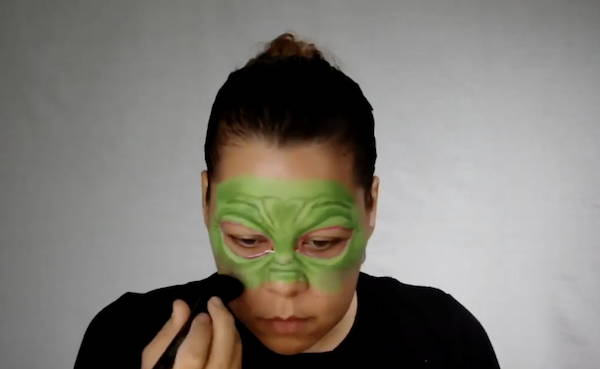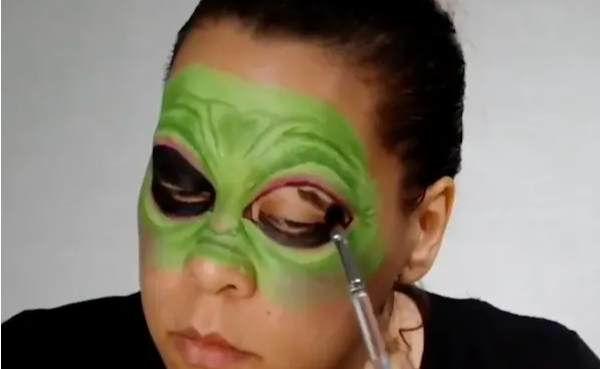 ---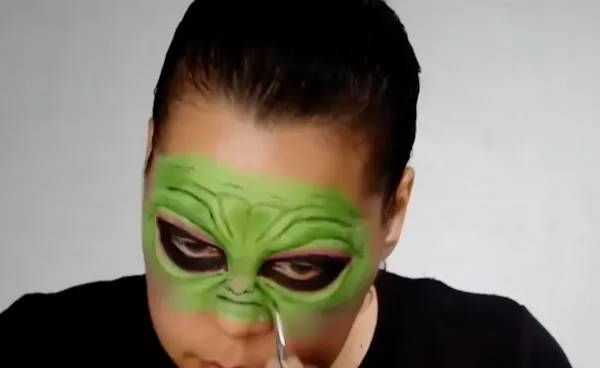 Step 5: Fill in the eyes and add details
Using dark pink, outline the eye sockets, add a few details along the nose, and add a rosy hue to the cheeks. Use a fluffy eyeshadow brush to diffuse any harsh lines.
Mix a brown shade and add a few shadows around the perimeter of the face. If any areas get too muddy while blending, add light green to brighten things up.
Next, use Black Paradise Makeup AQ to fill in the eye sockets, outline the nose and mouth, and add details like the eyebrows and crows feet.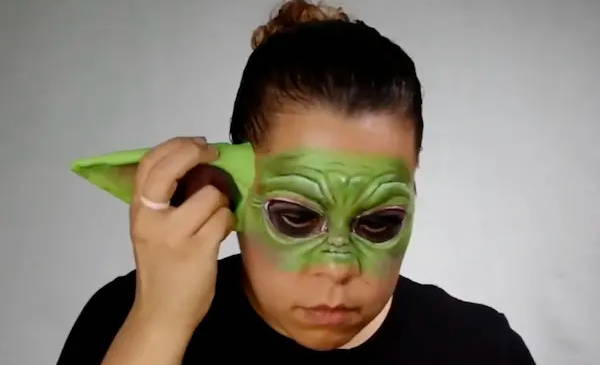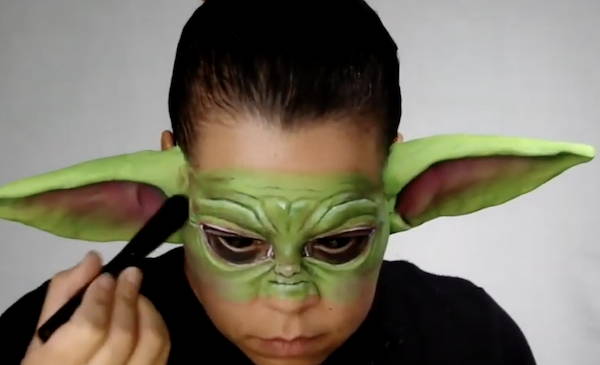 Apply spirit gum directly to your skin and to the prosthetic, and once it's slightly tacky, apply and hold in place for a minute to ensure it adheres. Blend light green and brown makeup around the ears for a seamless transition.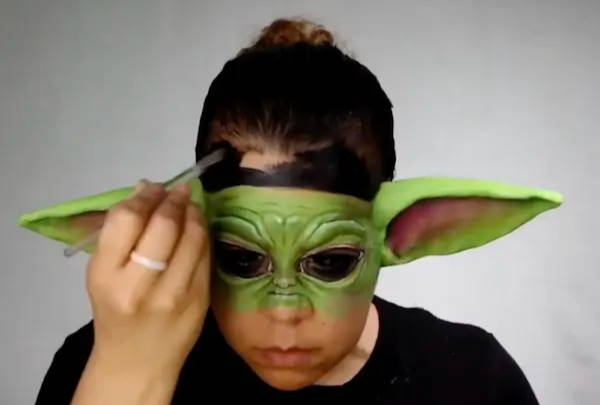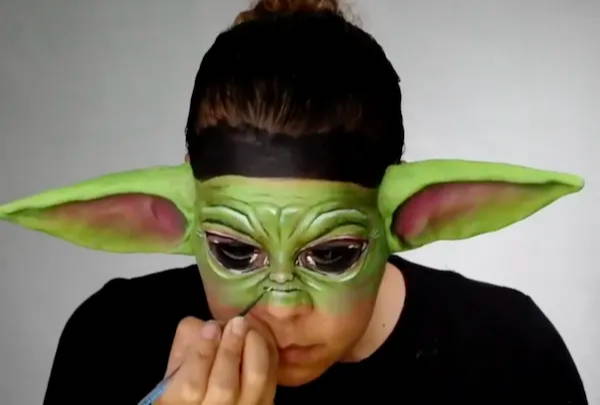 Paint the bare skin on your forehead black, and add white details to highlight Baby Yoda's brow bone, the tip of his nose, the inner corner of his eyes, just below his lip, and any other areas you want to emphasize. If you want to add eyeliner, do it now because you'll be applying the rest of the costume in the next step.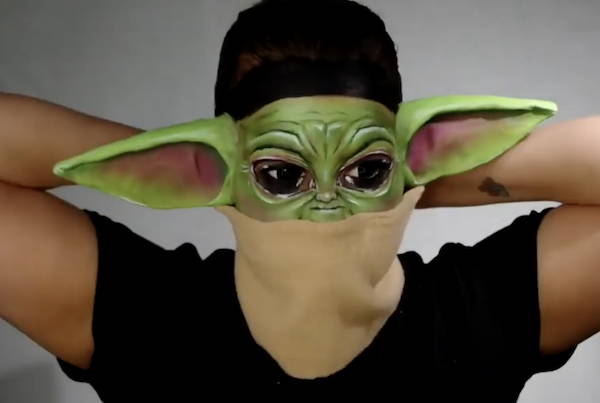 Step 7: Attach the fabric
Apply double sided tape to the bare skin on the tip of your nose and cheekbones. Attach a rectangular piece of tan fabric and wrap around your head like a scarf. Take a larger piece of fabric and drape it across your forehead and behind the ears. Complete the look with a final piece of fabric that you can wear like a shawl.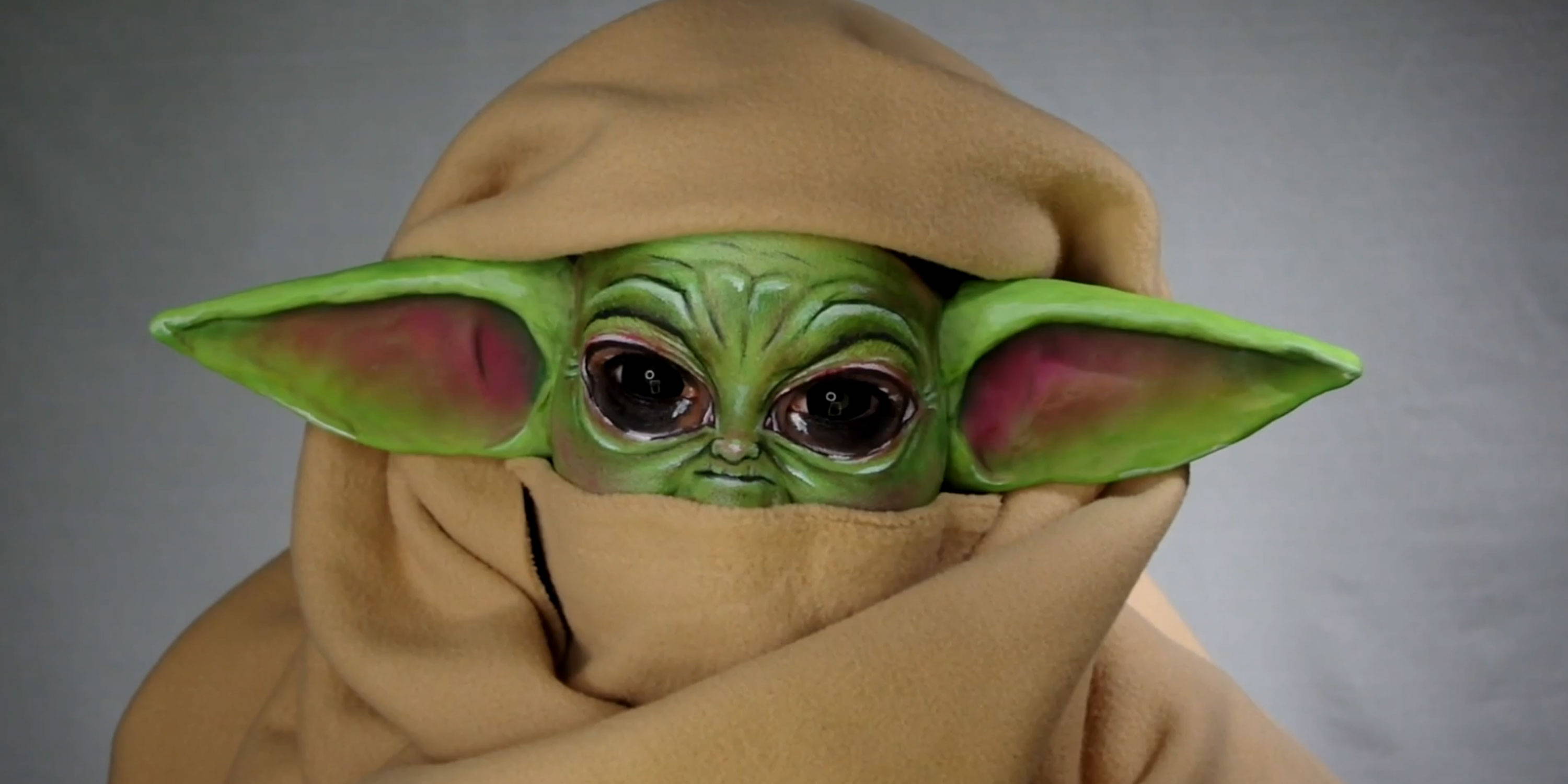 ---
Visit our YouTube Channel to watch the tutorial. A special thank you to @crisalexmua and Mehron Makeup for creating this look!
---
---
We're accepting your videos as part of our SFX tutorial series! Send submissions to marketing@crcmakeup.com for consideration.
Need something specific to create your SFX Halloween looks? Shop Camera Ready's extensive collection of top special effects brands here. Don't see what you're looking for? Contact our Customer Experience Team for a comparable alternative, or to see if we can order the exact product you need.
---
About Camera Ready Cosmetics
Camera Ready Cosmetics was founded in 2003 by Makeup Artist Mary Erickson. She dreamed of having a pro makeup showroom where artists could play with professional products without the typical makeup store attitude.
Today, our team of beauty industry veterans work together to curate the best quality products on the market. We partner with brands who respect the industry and formulate products for true working artists. You won't find CRC in high-end malls, and we don't wear matching brush belts.
If you want to play with products for a few hours and buy nothing, that's okay ... come in and play! Our store is your playground.