Have you ever seen a more BOO-tiful bride? A special thanks to Mehron Makeup and @macabremija for creating this hauntingly beautiful Ghost Bride. In this tutorial, we will share the basic steps to creating a ghastly look!
---
---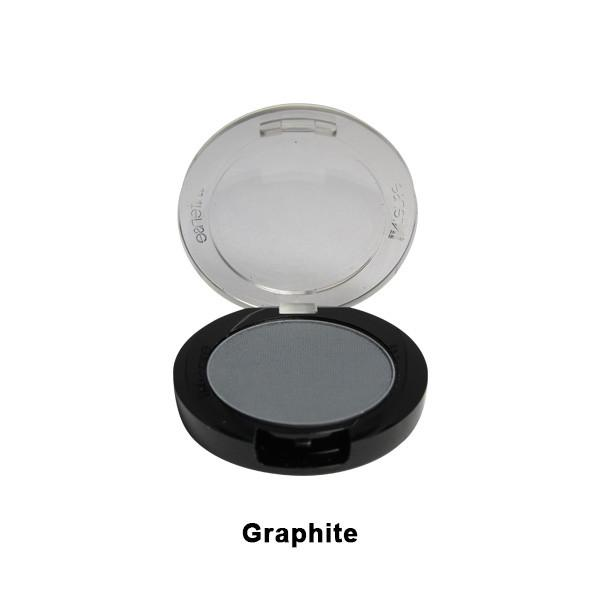 Mehron INtense Pro Pressed Powder Pigment - Graphite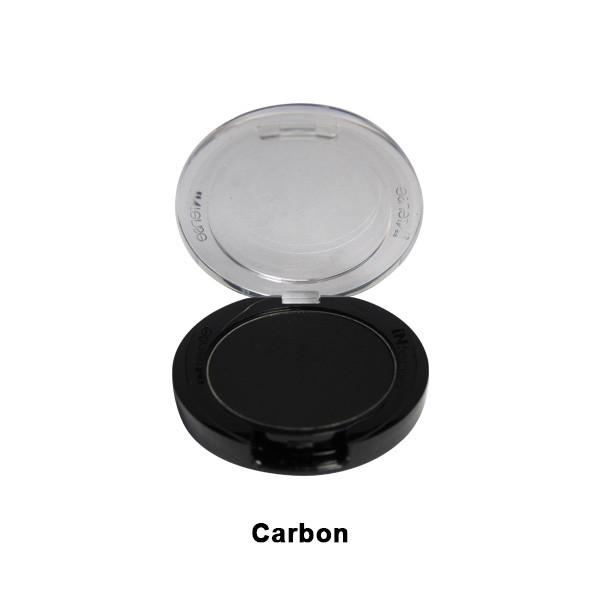 Mehron INtense Pro Pressed Powder Pigment-Carbon
---
---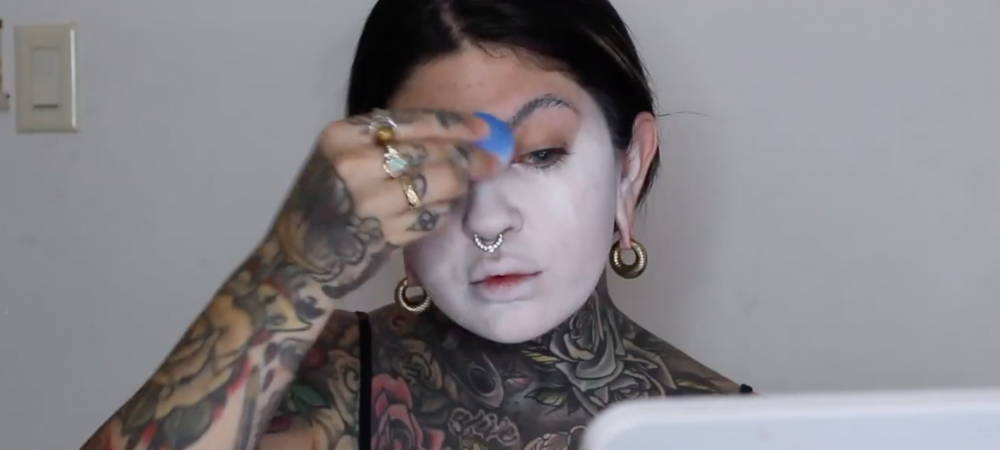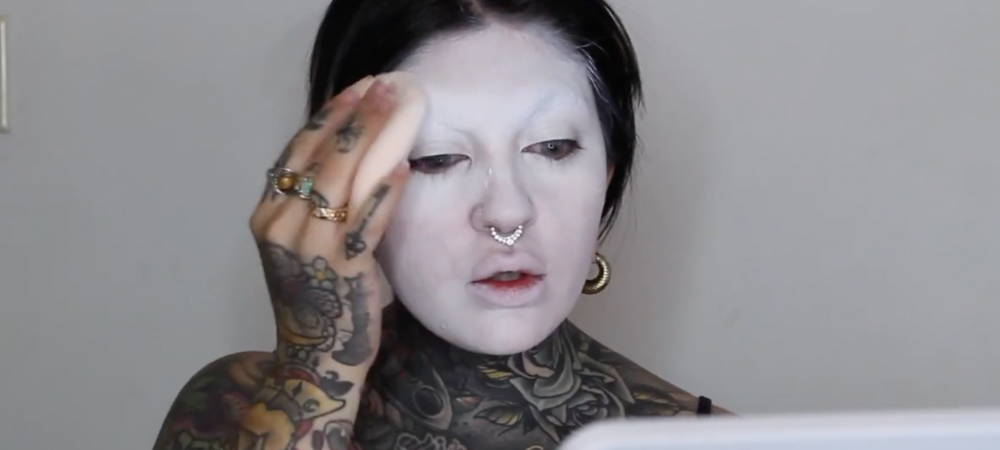 ---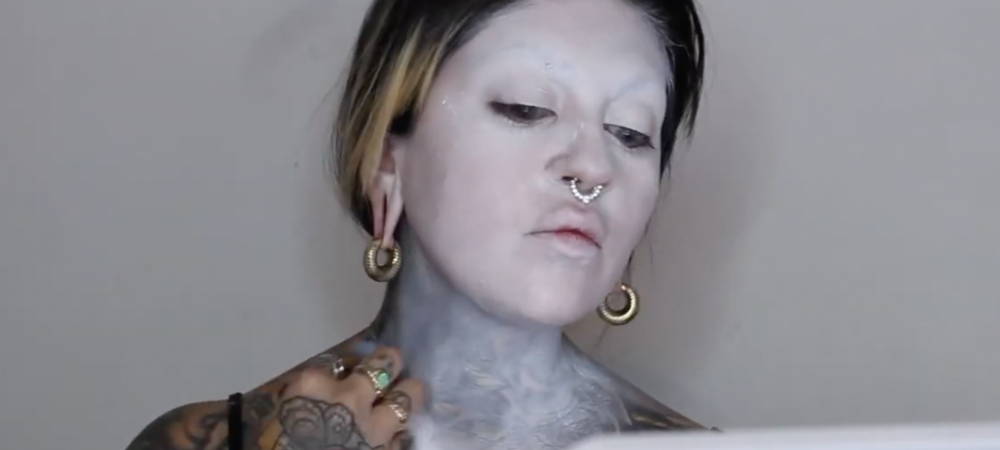 Using the same sponge used for the face, blend Mehron Clown White Makeup onto your neck and shoulders. Set with a thin layer of powder.
---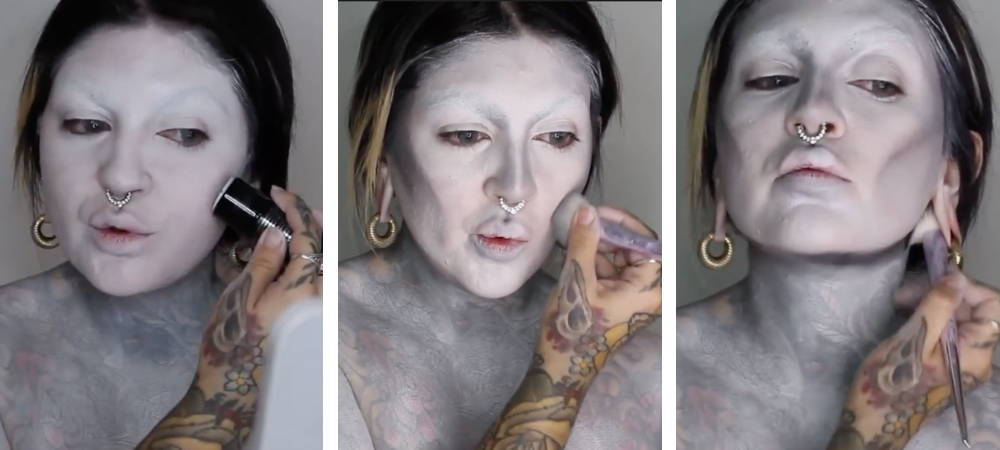 Using the Mehron CreamBlend Stick in Light Grey, begin mapping out the contour along your cheeks, nose, and jawline. Next, follow up with a small amount of Mehron Celebre Pro Cream Foundation in Black to darken the contour and blend out with a sponge.  
PRO Tip: If you apply too much black cream, take a clean sponge and clown white to soften the area.
To hollow out the face to give an undead effect, take Mehron Intense Pressed Pigment in Graphite with a brush to create shadows beneath the contour. Next, take Mehron Intense Pressed Pigment in Carbon with a brush and apply to the jawline.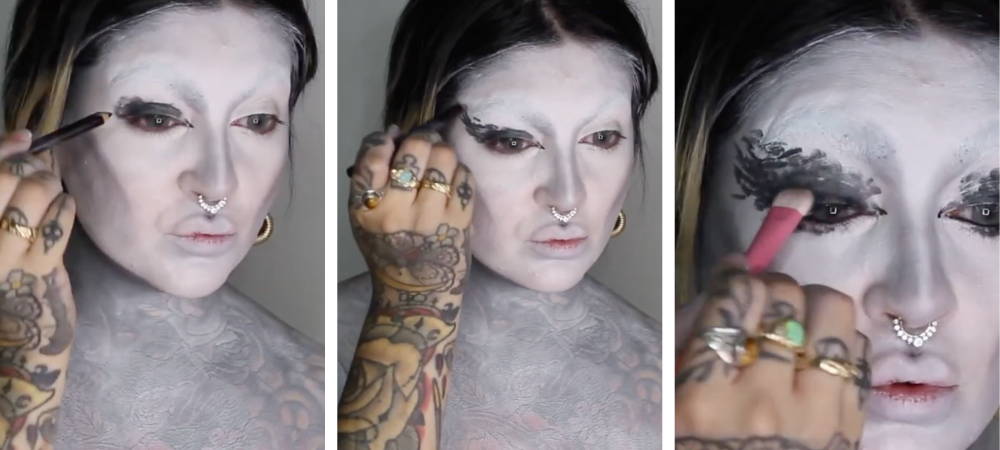 Line your eyes using a black eyeliner, and use a skipping technique to create short lines on the outer lid to elongate your eyes. Apply eyeliner to the lower lash line, and create a smokey eye using Carbon.
---
Step 6: Define the Lips and Nose
Apply the shade Carbon to the contour your lips. Next, add a little bit of Carbon to the tip of your nose to create a shadowy effect. Take the black kohl pencil and apply to the innermost part of your lips and blend it outward.
---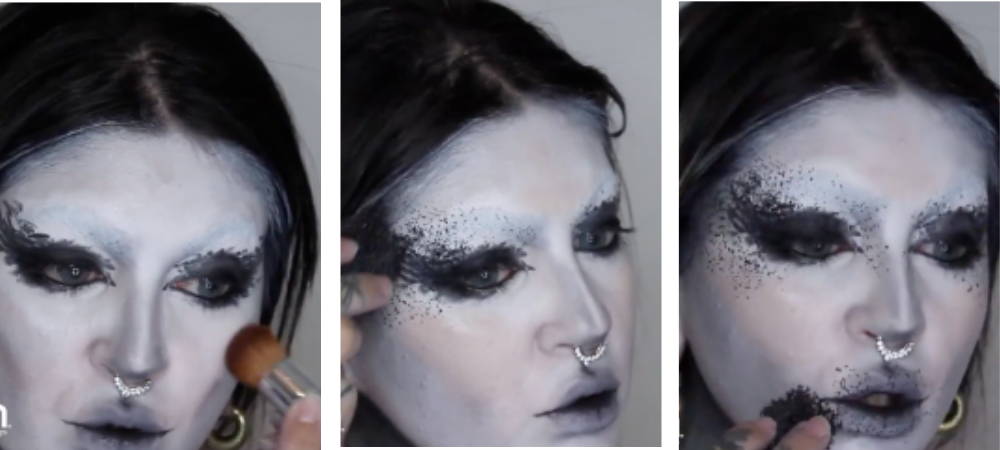 To bring a little life and color back to the face, take a small amount of Mehron CreamBlend Stick in the shade Soft Peach, and apply it to the high points of your cheeks, forehead, and chin. Next, add texture around your eyes and lips. Dip a stipple sponge into the cream foundation in Black and press the sponge in light dabbing motions against the skin.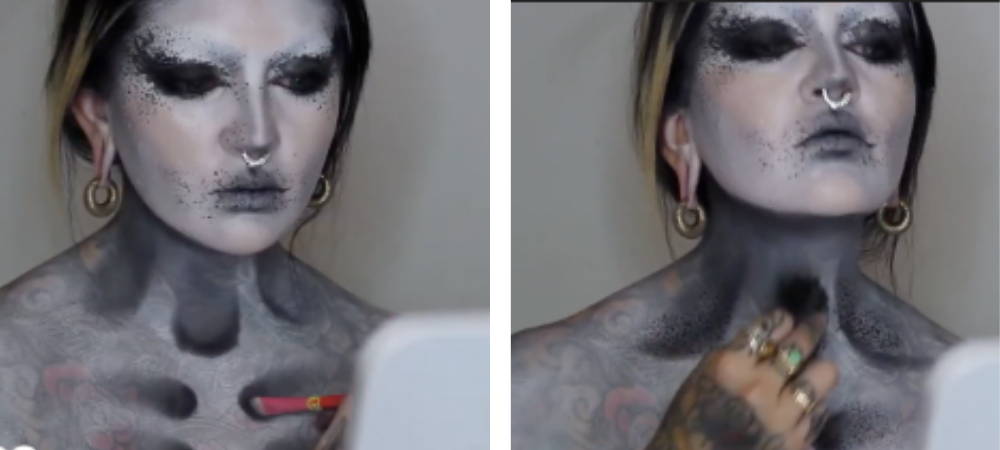 Step 7: Give the Body Dimension
Add a bit of depth and dimension by creating shadows along the chest and neck with a smaller flatter brush and the shade Carbon. Take the stipple sponge and black cream foundation to apply texture to the hollowed out areas.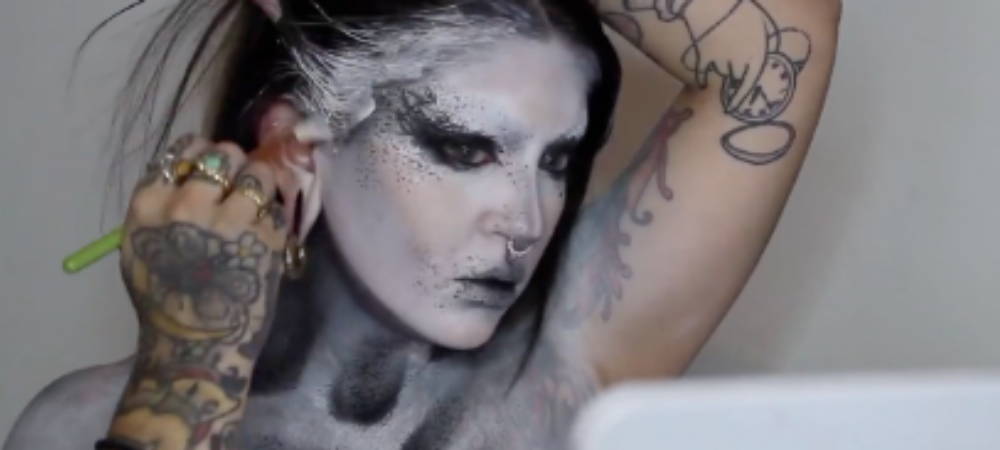 Step 8: Finishing Rouches
Apply Mehron Hair White to the hairline with a brush and blend the color through your hair with your fingers. To complete the look add a veil, ghostly butterflies, and white eye contacts.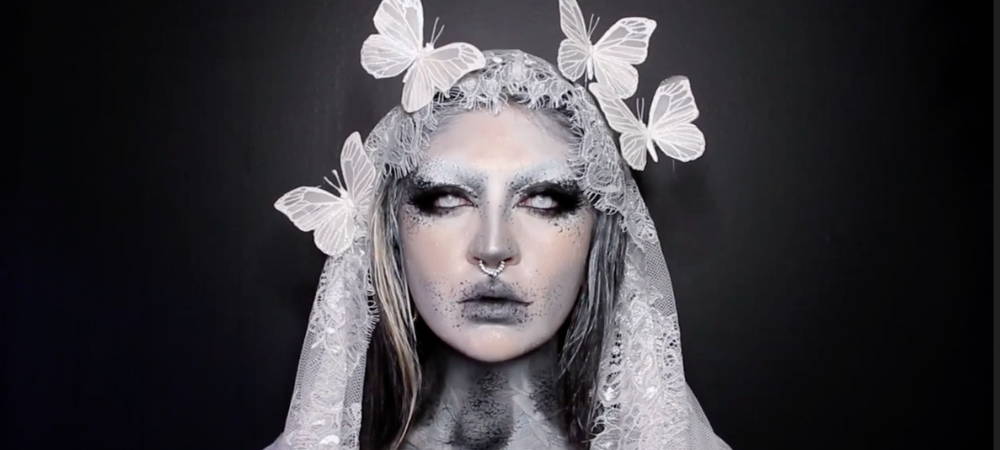 ---
Visit our YouTube Channel to watch the tutorial, or view the video at the top of this blog!
---
---
We're accepting your videos as part of our SFX tutorial series! Send submissions to marketing@crcmakeup.com for consideration.
Need something specific to create your SFX Halloween looks? Shop Camera Ready's extensive collection of top special effects brands here. Don't see what you're looking for? Contact our Customer Experience Team for a comparable alternative, or to see if we can order the exact product you need.
---
About Camera Ready Cosmetics
Camera Ready Cosmetics was founded in 2003 by Makeup Artist Mary Erickson. She dreamed of having a pro makeup showroom where artists could play with professional products without the typical makeup store attitude.
Today, our team of beauty industry veterans work together to curate the best quality products on the market. We partner with brands who respect the industry and formulate products for true working artists. You won't find CRC in high-end malls, and we don't wear matching brush belts.
If you want to play with products for a few hours and buy nothing, that's okay ... come in and play! Our store is your playground.