Who said clowns have to be scary? Not us! SFX artist @ry_fx shows us how to create a glam clown look in three easy steps. Let's go into the tutorial!
---
---
---
---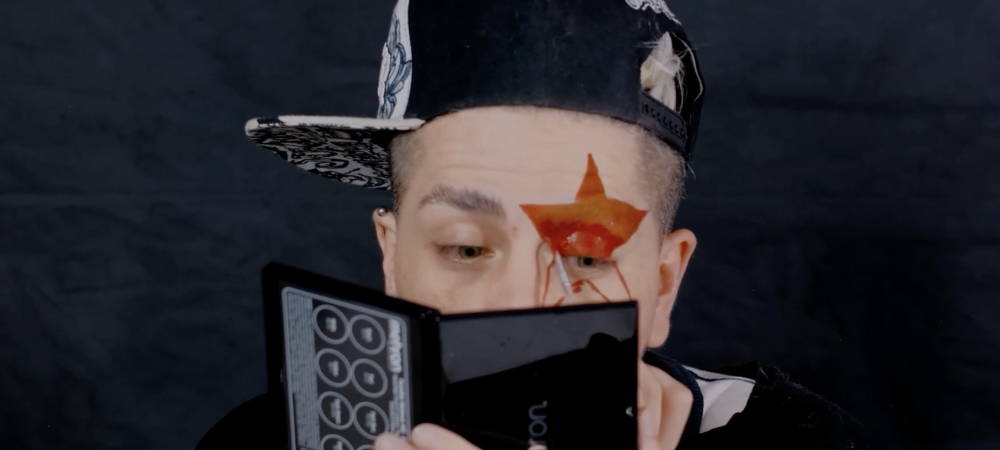 Step 1: Start with the Eyes
Prep your skin for the look with a thin layer of Mehron Skin Prep Pro. It will help the makeup stay in place and keep your skin matte throughout the day. Take the Mehron Paradise AQ Palette and draw a star outline on your left eye. When you're happy with the shape, fill it in! Once the paint is dry, apply a thin layer of AdGem to the star and add red glitter on top of the star.
PRO Tip: @ry_fx blocked his left eyebrow before applying Skin Prep Pro to create a smooth canvas before applying paint. To block your brows, gently warm a small amount of Mehron Modeling Wax and smooth it across your brows. Set with powder before applying makeup.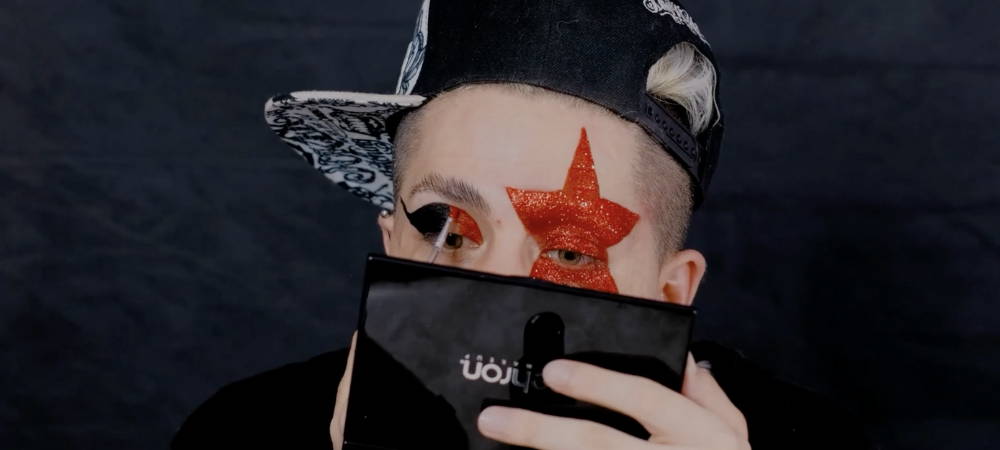 Move on to the other eye and use black and red from the Paradise Palette to create a bold eyeliner look. Start with the black paint on the outer half of your eye and let it dry before using red paint on the inner half. This will help prevent you from accidentally smearing the black paint into the red paint while you're painting the inner half of your lid. Add a thin layer of AdGem and add black glitter on top of the black paint and red glitter on top of the red paint.
Paint a black triangle above your eyebrow and three smaller downward-pointing triangles below your eye. Add any additional glitter or embellishments you'd like! To give your look more dimension, use a diluted mixture of the red paint to contour your face.
---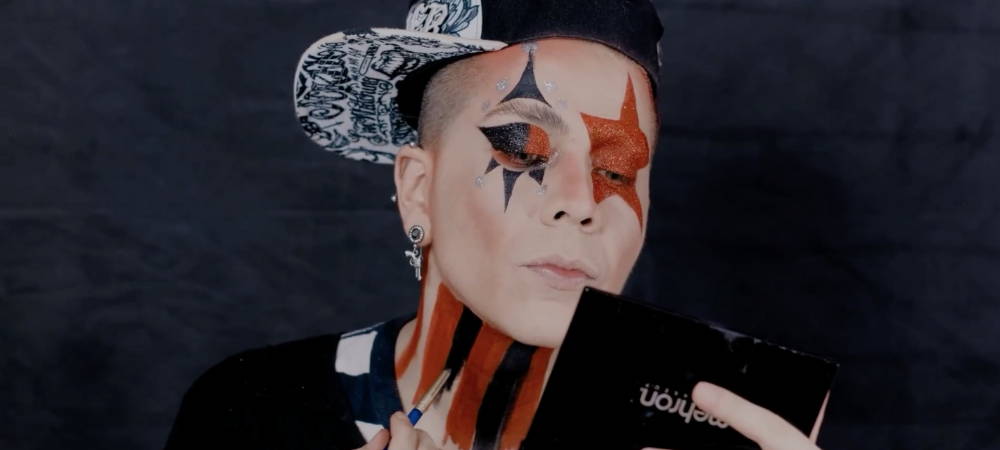 Step 2: Move on to the Neck
Once you're happy with your eyes, it's time to move on to the neck! Many clowns have a pleated or striped collar, so paint on alternative vertical stripes or red and black for maximum impact.
---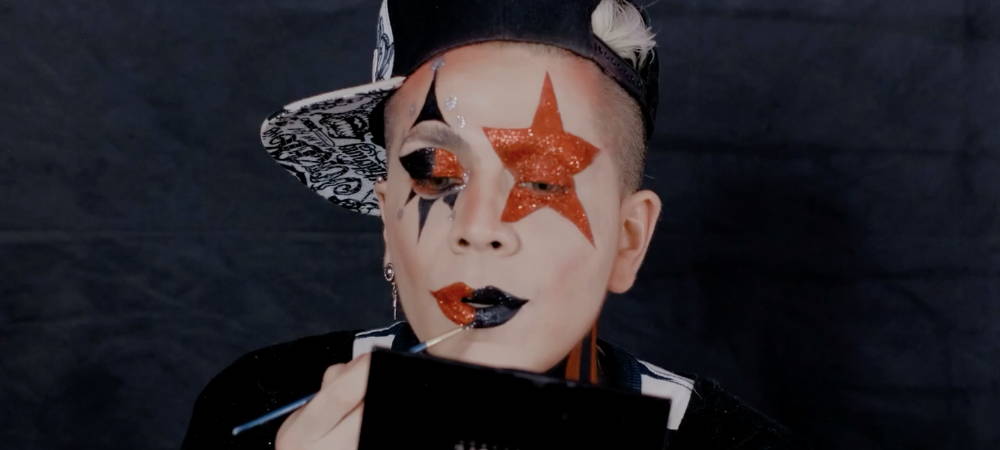 Step 3: Perfect Your Pout
No clown is complete without exaggerated lips. To give your look added interest, paint the left half of your lips red and the right half of your lips black. Use AdGem and glitter to make your lips sparkle!
---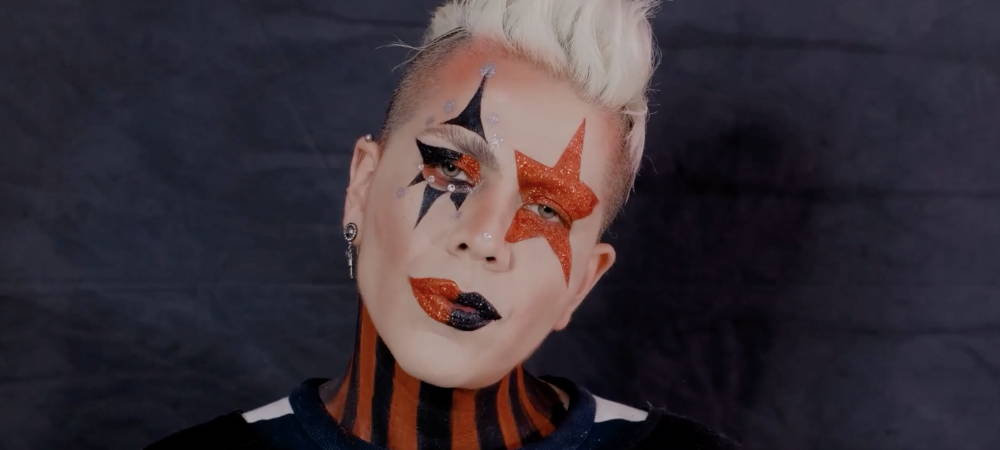 Visit our YouTube Channel to watch the tutorial, or view the video at the top of this blog. A special thanks to Mehron and @ry_fx for creating this fun look!
---
---
We're accepting your videos as part of our SFX tutorial series! Send submissions to marketing@crcmakeup.com for consideration.
Need something specific to create your SFX Halloween looks? Shop Camera Ready's extensive collection of top special effects brands here. Don't see what you're looking for? Contact our Customer Experience Team for a comparable alternative, or to see if we can order the exact product you need.
---
About Camera Ready Cosmetics
Camera Ready Cosmetics was founded in 2003 by Makeup Artist Mary Erickson. She dreamed of having a pro makeup showroom where artists could play with professional products without the typical makeup store attitude.
Today, our team of beauty industry veterans work together to curate the best quality products on the market. We partner with brands who respect the industry and formulate products for true working artists. You won't find CRC in high-end malls, and we don't wear matching brush belts.
If you want to play with products for a few hours and buy nothing, that's okay ... come in and play! Our store is your playground.