Put on a happy face with this Joker-inspired look. In this blog, we'll show you have to create this iconic look in five easy steps and for under $40!
---
---
---
---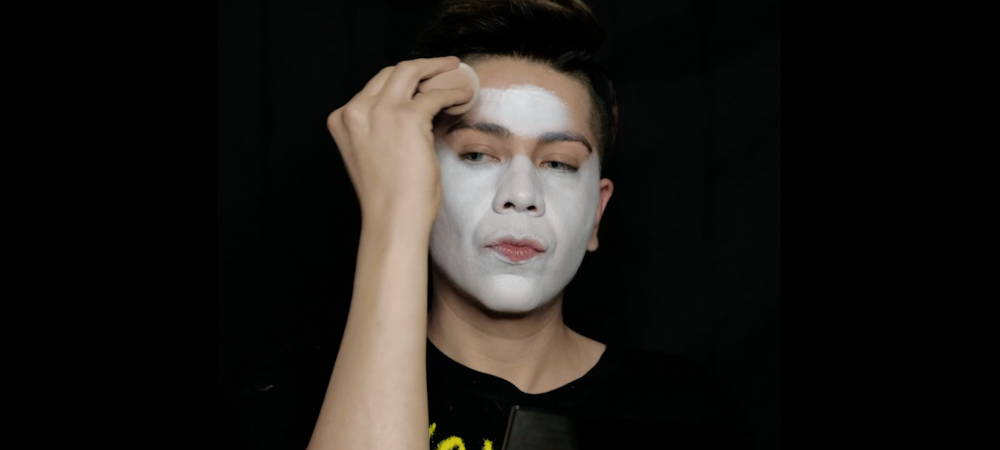 Using a bright white opaque base will set you apart from others when creating a clown look. Use a sponge to blend Mehron Clown White Makeup on your entire face.
---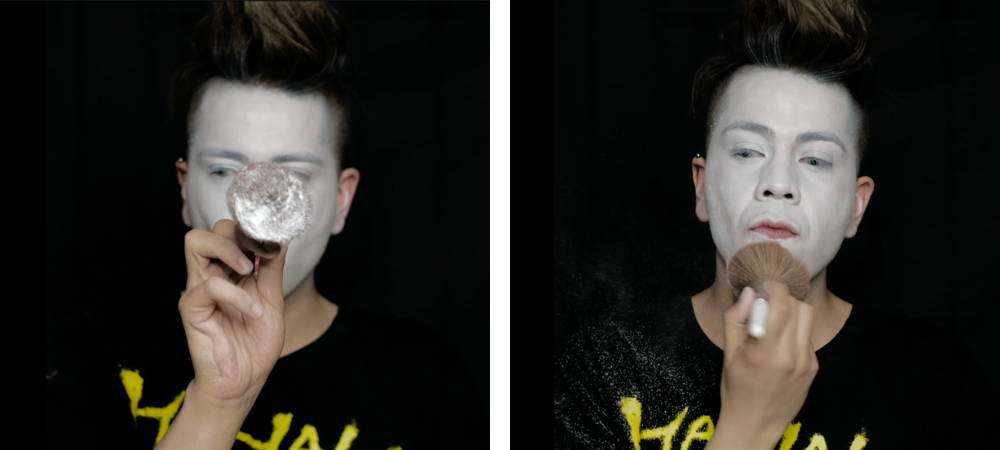 Use a fluffy powder brush and set the white makeup with Mehron Colorset Powder. Setting the makeup will prevent transferring and increase the wear time.
---
---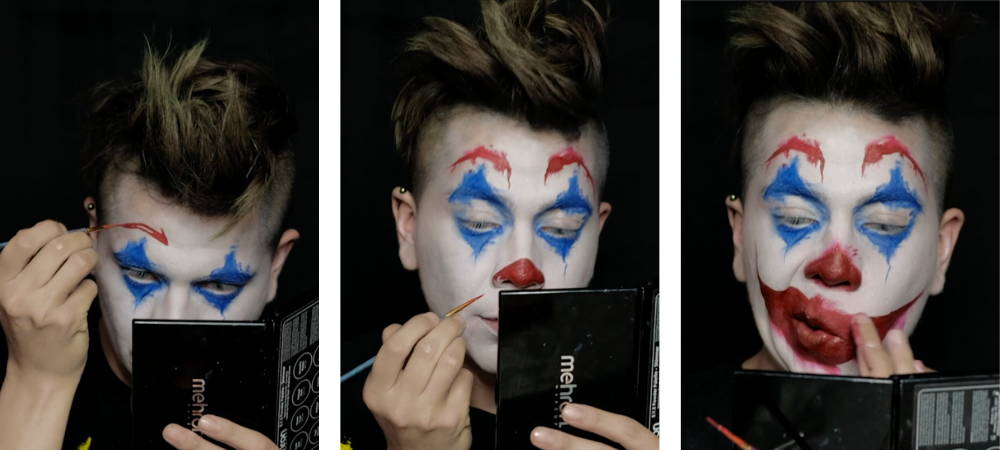 Use the Mehron Color Cup in Blue and a small liner brush to draw triangles above and below the eyes. Fill in the triangles, and smudge the edges with your finger.
Next, use the Mehron Color Cup in Red and liner brush to draw the eyebrows nose and mouth. Blend the edges with your finger.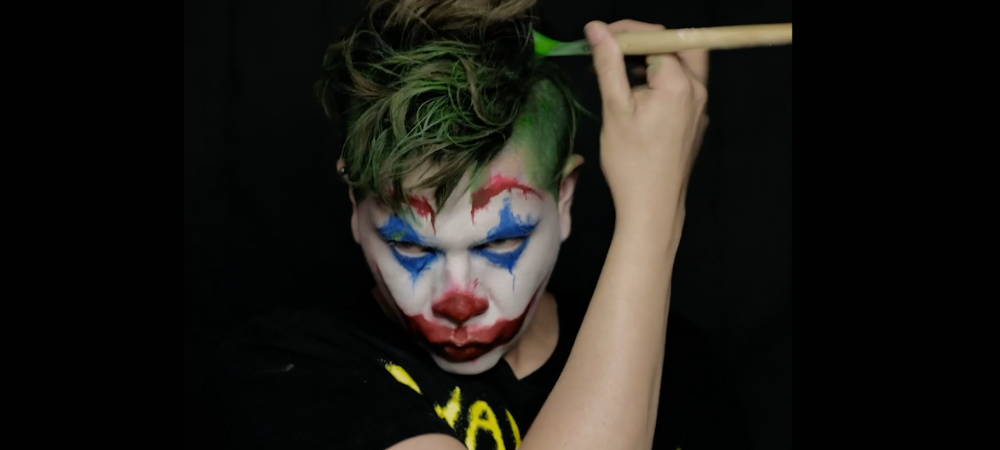 Step 5: Finishing Touches
---
---
Visit our YouTube Channel to watch the tutorial, or view the video at the top of this blog! A special thanks to Mehron and @ry_fx for creating this popular look!
---
---
We're accepting your videos as part of our SFX tutorial series! Send submissions to marketing@crcmakeup.com for consideration.
Need something specific to create your SFX Halloween looks? Shop Camera Ready's extensive collection of top special effects brands here. Don't see what you're looking for? Contact our Customer Experience Team for a comparable alternative, or to see if we can order the exact product you need.
---
About Camera Ready Cosmetics
Camera Ready Cosmetics was founded in 2003 by Makeup Artist Mary Erickson. She dreamed of having a pro makeup showroom where artists could play with professional products without the typical makeup store attitude.
Today, our team of beauty industry veterans work together to curate the best quality products on the market. We partner with brands who respect the industry and formulate products for true working artists. You won't find CRC in high-end malls, and we don't wear matching brush belts.
If you want to play with products for a few hours and buy nothing, that's okay ... come in and play! Our store is your playground.